We've made no secret of the fact that front-loaders are the most efficient, best performing washing machines out there. But some people simply prefer a classic top-loading washer. Whether you prefer not to bend over to take laundry in and out of the machine, don't want to worry about mold, or you learned to do laundry on the top-loader in your mother's basement, we get you.
The average price for top-loaders tends to be lower than it is for front-load washers. Even on a tight budget, you can get a very, very good top-load washer. Case in point, just look at our top-rated pick, the GE GTW680BSJWS (available at AppliancesConnection for $758.00), which retails for less than $600.
If you don't want to empty your savings account for the latest and greatest, we've got you covered. Here are our best top-loading washers that cost less than $1,000.
(If you're still on a budget, but prefer front-load washers, be sure to check out our article about the Best Front-Load Washers Under $1000.)
Updated February 22, 2019
Advertisement - Continue Reading Below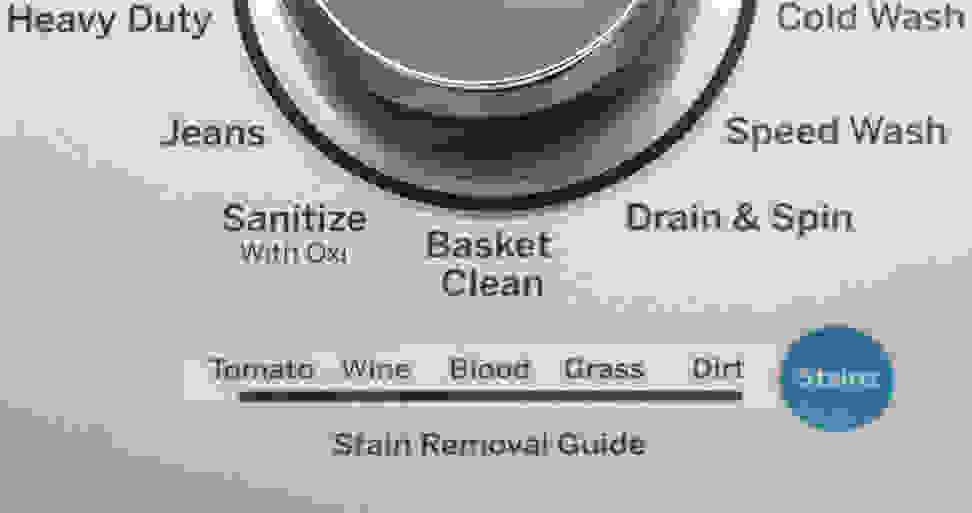 Why would I want a top-loading washer?
While recent studies indicate that front-load washing machines are overtaking top-load washers in the laundry popularity contest, some shoppers prefer to stick with what they know—top-loading washing machines with pole agitators. The sentiment isn't misplaced; getting a machine similar to one whose layout and logic you're used to will make your laundry life easier, even if most top-load agitator washing machines have gotten a tech-induced face-lift, and will probably look slightly different than the one in your mom's basement.
Additionally, top-loaders in general are somewhat less efficient than their front-loading counterparts with respect to water and electricity usage, but some people like having the option to use more water in really dirty loads of laundry, even if it doesn't necessarily mean your clothes get any cleaner. That's why GE, the brand behind our favorite top-load washer with an agitator, added in the Deep Fill option so that users can easily add more water to a wash cycle.
Lastly, top-load washers have different ergonomics than front-loading washers. If you prefer to just drop laundry into the washer from a standing position, and don't want to crouch down to get your clothes into and out of a front-load washing machine (or have to stack your front-loader so that accessible while standing), then you're probably better off with a top-loader. The washing machine type and feature set are just two of the things to consider when you're buying a washing machine, but knowing that you prefer a top-load over a front-load washer will help to narrow down your choices considerably.
---
How We Test
Every washing machine that comes into Reviewed's labs gets put through the same testing regime, which addresses both performance and user-friendliness. Performance tests include:
• Stain removal – on a strip of AHAM-approved stains (which includes cocoa, sweat, pig's blood, red wine, and oil), how much of each stain can this washing machine remove?
• Wear and tear – during a given cycle, how hard is the mechanical action of the washing machine on your clothes?
• Water retention – how much water does your washing machine spin out at the end of the cycle?
• Cycle time – how long is each washing machine cycle?
The best washing machines have solid stain removal abilities, do not damage your clothes, retain little water, and have short cycle times.
Beyond these performance tests, we also assess the usability of each washing machine, based on our experience, both during testing and during more casual use (one perk of working at Reviewed is that there is plenty of laundry machines on premises!). Our main goal is to get the answer to one question: how easy is it to actually use this washing machine? This involves cumulatively assessing the control panel, the door, the detergent dispenser, and any smart features that are included.
By combining the performance data with our own observations, we can make the solid recommendations for someone looking for any type of washing machine at any price point.
---
Related articles
• The Best Traditional Top-Load Agitator Washers
• The Best Front-Load Washers Under $1000
---
Advertisement - Continue Reading Below