UPDATE: June 10, 2019
We've updated this roundup to include the LG WM3700HWA, which blew us away with its stellar cleaning power and useful features. We're testing more LG front load washers, so stay tuned!
We've crunched the numbers, and there's no question that front-loaders are superior to top-loaders in terms of efficiency, cleaning power, and the stain removal. Nevertheless, they remain a tough sell for most folks, since there is a strong nostalgia factor for people who want washing machines that look like the ones they used growing up—top-load washers with pole agitators.
For the past several years, LG has been doing its darnedest to change that fact. We've tested many machines from the Korean giant, and its machines consistently rank among the best to pass through our state-of-the-art labs. Even better, they're filled with fun, innovative features that make them a pleasure to use. Our favorite of the bunch, though, is the LG WM3700HWA (available at AppliancesConnection for $744.80).
These are the best LG front-load washers you can buy today, according to our lab results:
LG WM3700HWA
LG WM9000HVA
LG WM3500CW
Advertisement - Continue Reading Below
LG WM3700HWA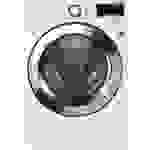 Where To Buy
$744.80
AppliancesConnection
Buy
$699.99
Best Buy
Buy
LG WM3700HWA
We love LG front loader washing machines, and the LG WM3700HWA is one of the reasons why. In addition to its stellar cleaning performance, it's also one of the most water- and energy-efficient washers we've tested. With a dizzying array of features, including an Allergiene cycle that combats pet dander, to the Add Garments button, which allows you to easily pause the cycle and throw in more laundry, it's not surprising that we found this washer to be a people-pleaser.
Even better, the WM3700HWA has a door stop that props the door open after a cycle finishes to help the door gasket dry. This feature may seem minor, but allowing the gasket proper time to dry can prevent mold growth that results in terrible smells. One thing to consider is that the control panel isn't backlit, so to prevent eyestrain, we recommend this washer for well-lit laundry rooms, rather than sparsely-lit basements. That shouldn't be a problem though, since this washer's performance and energy savings mean you'll be dying to show it off to anyone who drops by.
How We Test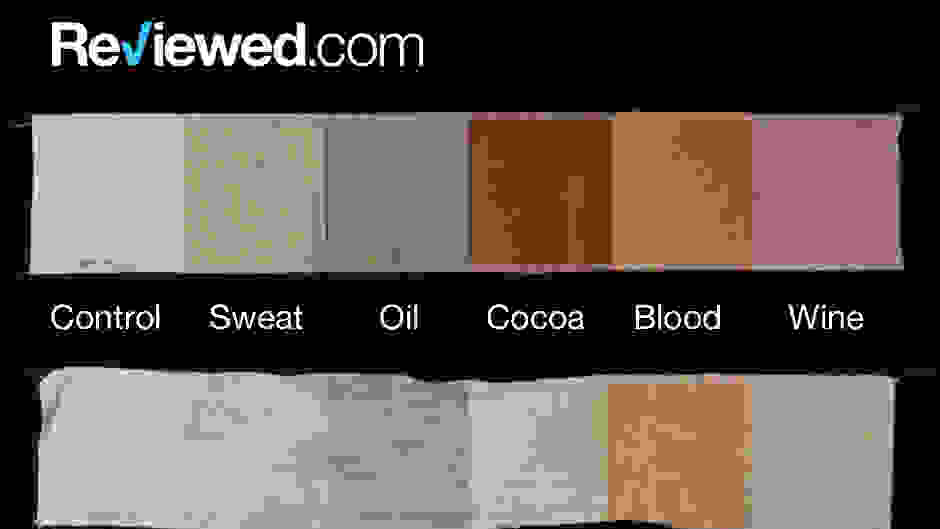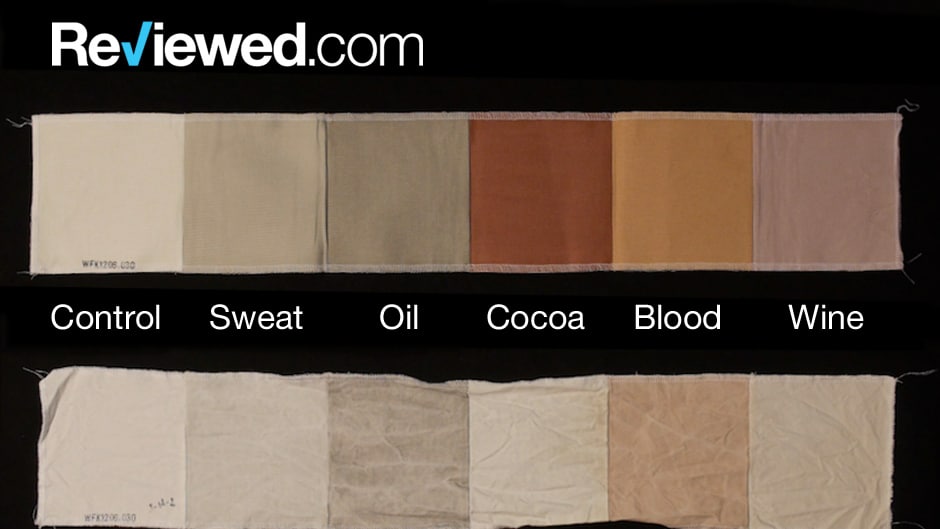 Every washing machine that comes into Reviewed's labs gets put through the same testing regime, which addresses both performance and user-friendliness. Performance tests include:
• Stain removal — on a strip of AHAM-approved stains (which includes cocoa, sweat, pig's blood, red wine, and oil), how much of each stain can this washing machine remove?
• Wear and tear — during a given cycle, how hard is the mechanical action of the washing machine on your clothes?
• Water retention — how much water does your washing machine spin out at the end of the cycle?
• Cycle time — how long is each washing machine cycle?
The best washers have solid stain removal abilities, do not damage your clothes, retain little water, and have short cycle times.
Beyond these performance tests, we also assess the usability of each washing machine, based on our experience, both during testing and during more casual use (one perk of working at Reviewed is that there are plenty of laundry machines on premises!). Our main goal is to get the answer to one question: how easy is it to actually use this washing machine? This involves cumulatively assessing the control panel, the door, the detergent dispenser, and any smart features that are included.
By combining the performance data with our own observations, we can make solid recommendations for someone looking for any type of washing machine at any price point.
---
Why would I want a front-load washing machine?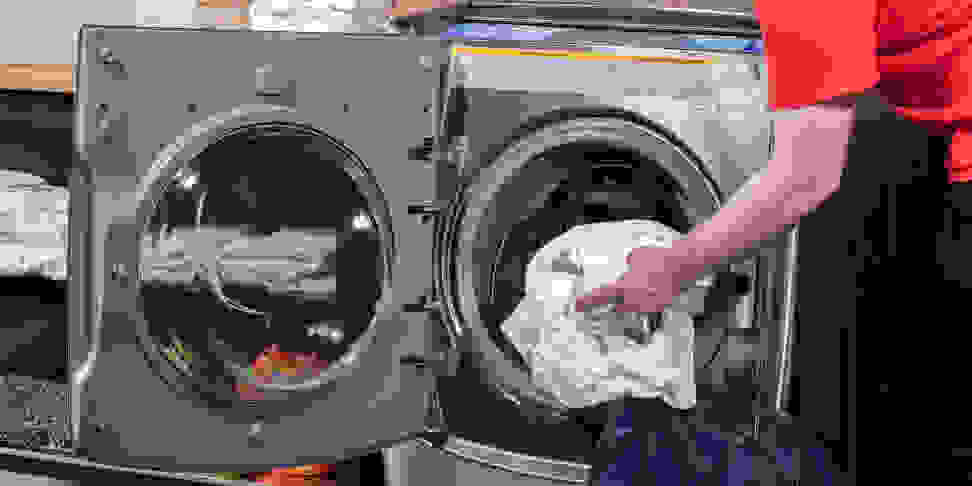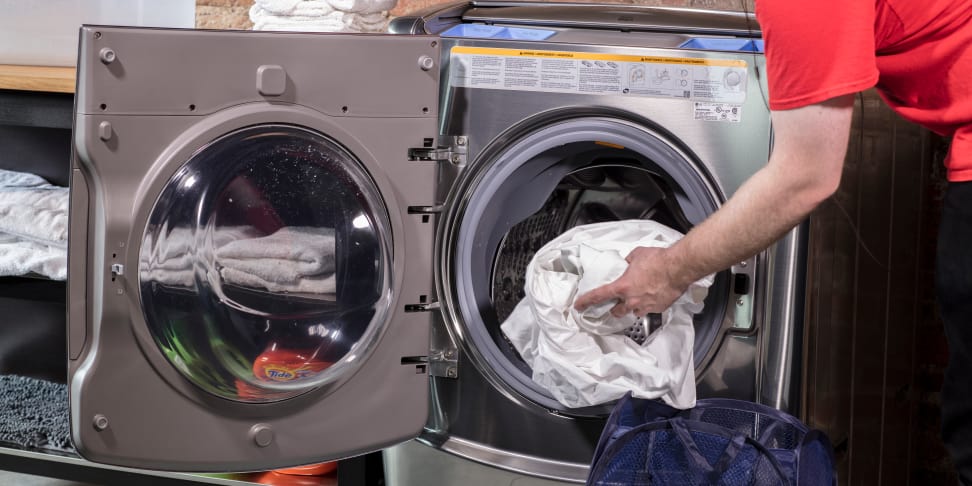 Front-loading washers are a relatively new addition to the laundry pantheon. While previously found only in laundromats, residential front-loader popularity is on the rise. Front-load washers are exactly what they sound like—instead of lifting up your washer's lid and arranging your clothes in a circle around a pole agitator or impeller, the door opens from the front, and you put your laundry in from the side of the machine.
Some studies, including our own, indicate that front-loaders may be slightly better at stain removal, more efficient, and cost less to operate per year. Also, most appliance brands seem to be creating more front-load models, so if you do decide to embrace a front-loader lifestyle, it should be fairly easy to find a model that matches your size constraints, preferred style and feature set, and budget.
---
LG WM9000HVA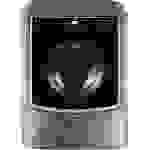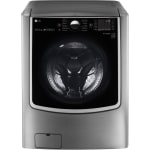 LG WM9000HVA
With a steam cycle, a sanitizing wash, and a 5.2 cu. ft. capacity, the giant LG WM9000HVA has a unique, sleek look that will class up a laundry room. We were impressed by how much it could fit—and how well it cleaned. Since it's compatible with LG's TwinWash system, you could even do two loads at once. And a 34-minute Turbo Wash cycle saves time, too. Another bonus is its extremely quiet operation; not only does it look like a fashion statement in your laundry room, but it won't disrupt conversation in the next room over. If you've got a lot of laundry to do, this LG will make short work of it.
LG WM3500CW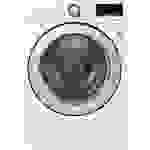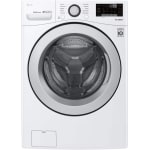 Where To Buy
$648.00
Home Depot
Buy
$649.99
Best Buy
Buy
LG WM3500CW
If you want a lot of bang for your buck, then the 4.5-cu.-ft. LG WM3500CW is the front-load washer for you. Like most LG washers, you can customize each part of the cycle, from the timing, to the amount of spin, to the level of soil on your clothes. This washer did stellar in our lab tests; its stain-removal capabilities has it cleaning as well as or better than more expensive washers.
The Cold Wash feature makes it easy for you to save money on your utility bills, and if you're going to be away from home for a while, the Fresh Care feature continues to tumble your clean laundry so that it doesn't sit and get stale in the washer. Last but not least, this washer works with Google Assistant. You could, in fact, turn your washer on with a voice command. The LG WM3500CW packs great cleaning performance and neat features into a relatively small price tag.
Related articles
• The Best Front-Load Washers Under $1000
Advertisement - Continue Reading Below