Anyone with a lot of kids knows how quickly laundry can pile up. If you're tired of your free time being dominated by household busywork, you might want to consider upgrading your appliances.
If you do more laundry than the average person, that means you'll want to look at high-capacity machines. We've already covered the best washing machines for large families, but unless you're a big line-drying aficionado, you'll probably want a dryer to match. Lucky for you, we've got that covered as well. Our favorite right now is the Electrolux EFME627UTT (available at AppliancesConnection for $983.00).
If you have the space to spare and want to cut down on the time you spend doing chores, consider one of our picks for the best dryers for big broods.
Updated April 05, 2019
Advertisement - Continue Reading Below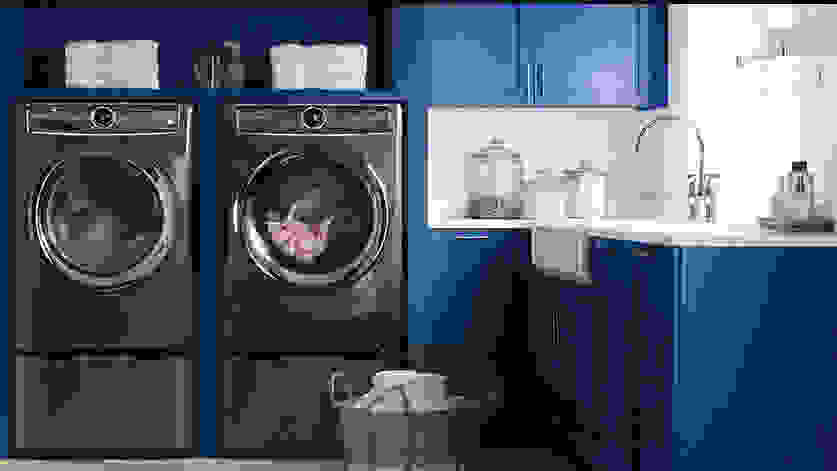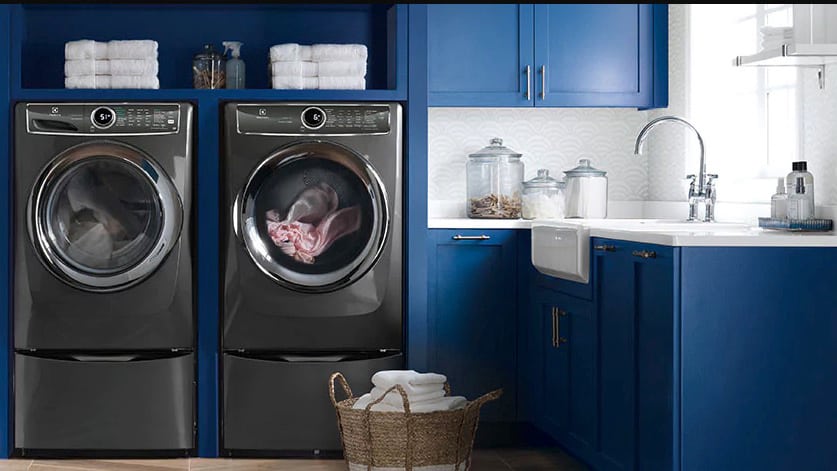 What makes a dryer good for a large family?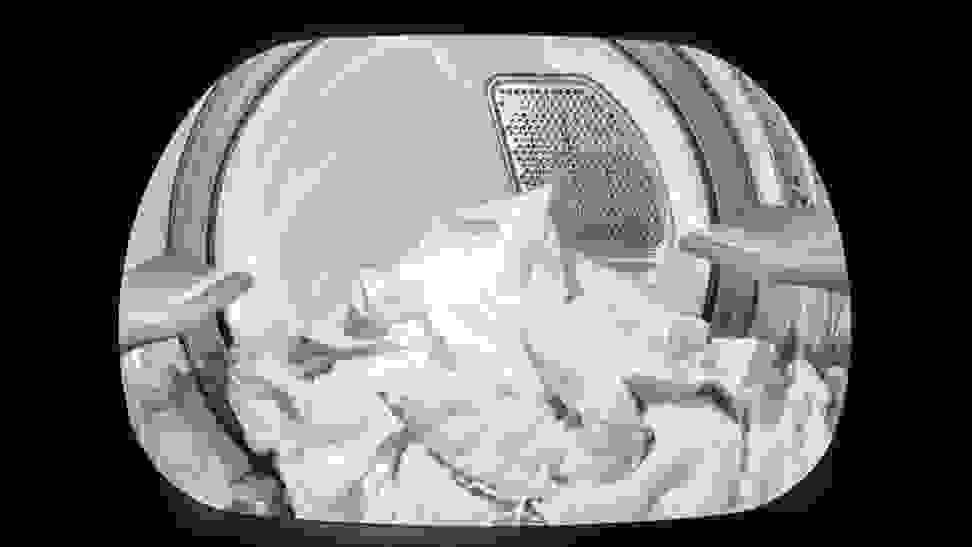 Capacity
When we recommend a dryer as one that's good for large families, we're mostly looking at that dryer's capacity. A dryer's interior is rated in cubic feet, and the higher the number is, the more wet laundry you can fit into the dryer.
The average washing machine has a drum capacity between 7.3 cu. ft. to 7.5 cu. ft. With this dryer size, you can dry a family of four's weekly laundry load. When you have a larger family, however, chances are that you'll have bigger and more frequent laundry loads; in this case, we look for dryers that have capacities with a minimum of 8.0 cu. ft.
According to the Spruce, you shouldn't overload your dryer with wet clothes; the wet laundry should max out at about 2/3 of the space in your dryer. For an 8.0 cu. ft. dryer, that translates into about 5.3 cu. ft. of wet laundry, which is about 1.5 times more than the amount a normal family of four generates in a week. Chances are, if you have a large capacity washer, then you'll need a dryer that can keep up with an increased laundry load.
The largest dryer on our list, the Maytag MEDB955FC, boasts a capacity of 9.2 cu. ft., which can take a laundry load of about 6.1 cu. ft., should be able to dry any laundry load that the Kenmore Elite 31633, the largest washer we've ever tested, can fit in a single cycle. According to Kenmore's website, that's about 30 bath towels into a single load. Clearly, if you have lots of kids and adults in a single household, you'll need a dryer that can properly dry whatever size laundry load your large capacity washer can fit.
Speed and Performance
Another spec that makes a dryer good for large families is cycle time. Sometimes, even with large capacity dryer like the ones listed here, you're still going to be running multiple cycles of laundry in a given day; it's best for everyone if those cycles don't take too long.
You'd think that more wet laundry would automatically translate into longer dryer cycle times, since, you know, there's more laundry to dry. However, some brands have come up with ways to efficiently dry large laundry loads fairly quickly, without over-drying the laundry load. For example, Electrolux's LuxCare Dry System is able to sense humidity in clothes without touching them, which means that the Electrolux EFME627UTT can get all of your clothes dry, rather than just the ones that touch a sensor and tell the machine it's still wet. The Normal cycle on that Electrolux dryer takes about 96 minutes, and according to our tests, removes 100% of the moisture in a normal laundry load.
So for the best dryers for large families, our list has dryers that have a large capacity and quick/effective dryer cycles.
---
How We Test
Every dryer that comes into Reviewed's labs gets put through the same testing regime, which addresses both performance and user-friendliness.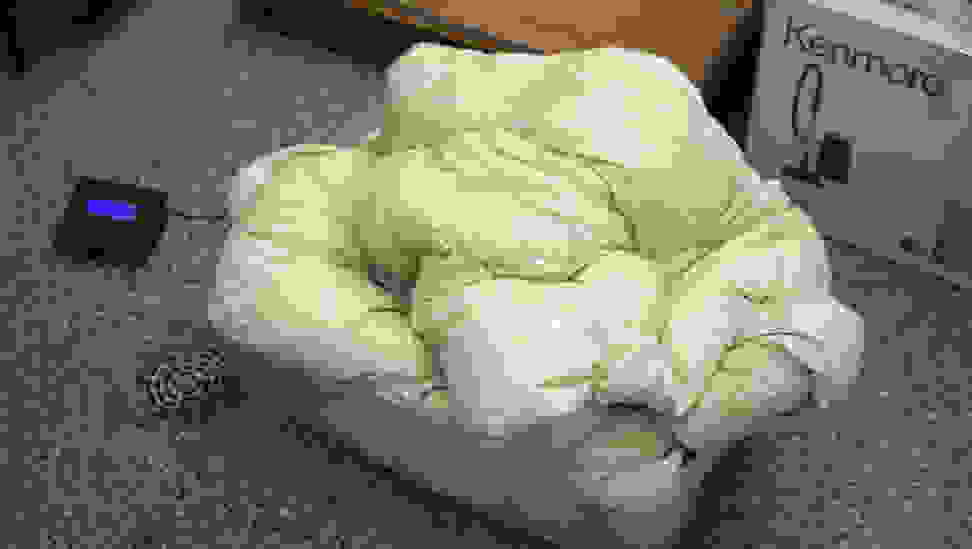 Performance tests include:
• Drying performance – How much water does each major dryer cycle actually remove from your clothes, and how quickly can it achieve that level of dryness?
• Maximum temperature – We record the maximum temperature in each dryer cycle. Some like it hot, but if dryer temperatures get too hot, it could damage your clothes.
The best dryers completely dry your clothes at a temperature that is hot (140°F-150°F) but not too hot (lest your clothes be scorched or damaged), and have short cycle times.
Beyond these performance tests, we also assess the usability of each dryer, based on our experience, both during testing and during more casual use (one perk of working at Reviewed is that there is plenty of laundry machines on premises!). Our main goal is to get the answer to one question: how easy is it to actually use this dryer? This involves cumulatively assessing the control panel, the door, the vent, and any smart features that are included.
By combining the performance data with our own observations, we can make the solid recommendations for someone looking for any type of dryer at any price point.
---
Other Dryers We Tested
Other Articles You Might Enjoy
• The Best Washers for Large Families
Advertisement - Continue Reading Below