Every dishwasher will clean your dishes. But if you're looking for the best dishwasher, it should make cleaning dishes as easy as possible.
After running tests on hundreds of models and cleaning thousands of dirty dishes, we've pinpointed the best dishwashers you can buy today. These models not only got dishes spotless in our lab tests, but their extra features genuinely improved the dishwashing experience.
Little extras like specialized wash cycles for gently cleaning glassware, foldable tines to fit oddly shaped dishes, or an exterior that matches a high-end kitchen like a high a high-quality machine separates the best dishwashers from the ones that just clean your dishes.
We spent a week washing dishes with each of these models, so if you want to see in-depth photos and videos and read about the nitty-gritty details, just click on through to the full review.
Updated September 22, 2018
Advertisement - Continue Reading Below
We love all the Bosch 800 Series dishwashers. No matter which one you pick, our tests show you'll get excellent cleaning performance, good drying, sleek looks, and a highly desirable set of features. With easy-gliding racks and an optional "MyWay" third rack that fits soup bowls, you can choose the look you like best and configure the racks to make room for your dishes and pans. Best of all, they're as quiet as 39 db!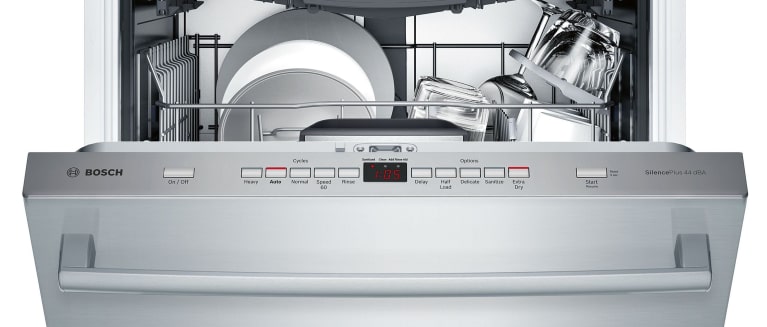 2
Bosch's 500 Series dishwashers are popular for their quiet performance—as low as 44 dBa— but our lab tests show they're great at cleaning, too. Available with two handle options in stainless, black, or white, their hidden controls will fit any kitchen design. Every one features a third rack, extra drying feature, leak prevention, a quick wash cycle, and smooth-gliding racks. User reviews are overwhelmingly positive.
Where To Buy
$849.10
AppliancesConnection
Buy
$869.00
Home Depot
Buy
$854.99
Best Buy
Buy
3
If you're looking for a dishwasher that's truly impressive, you should consider the LG LDT7808ST. Quiet and stunning, it has every feature you've been wanting, including steam, adjustable racks and tines, half loading, delay start, and more. It performed well, especially on the steamy heavy cycle, and dried dishes almost completely. Even the quick cycle performed well, getting the dishes very clean in an hour.
Where To Buy
$985.10
AppliancesConnection
Buy
$999.00
Home Depot
Buy
$989.99
Best Buy
Buy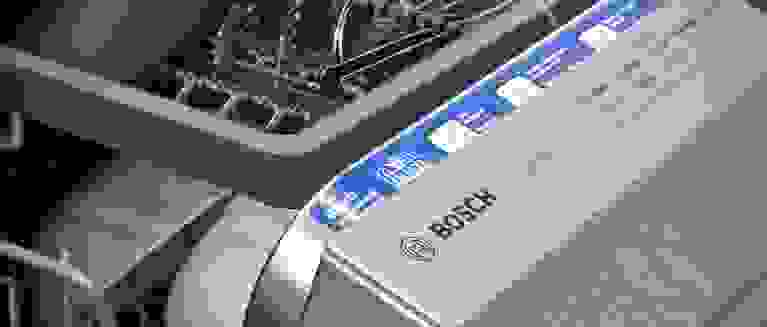 4
The Bosch 300 Series is all new for 2017, but it continues to offer the same sleek look, quiet operation, and incredible cleaning prowess that Bosch is known for. On top of that, it also gets a newly redesigned 3rd rack, foldable tines, an adjustable upper rack, better drying, and an optional water softener... Phew! This dishwasher is worth every cent, and even offers more design choices than the pricier 500 Series.
Where To Buy
$1,029.10
AppliancesConnection
Buy
$1,049.00
Home Depot
Buy
$1,034.99
Best Buy
Buy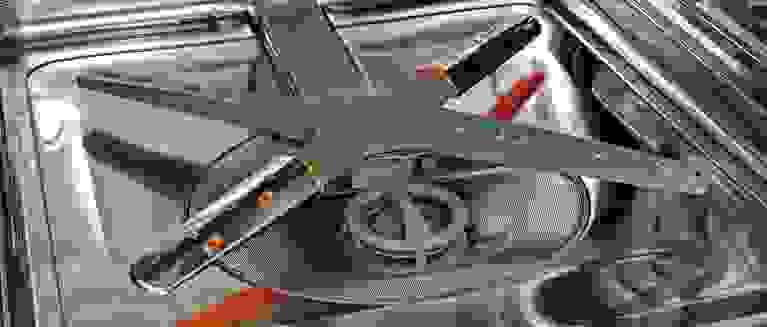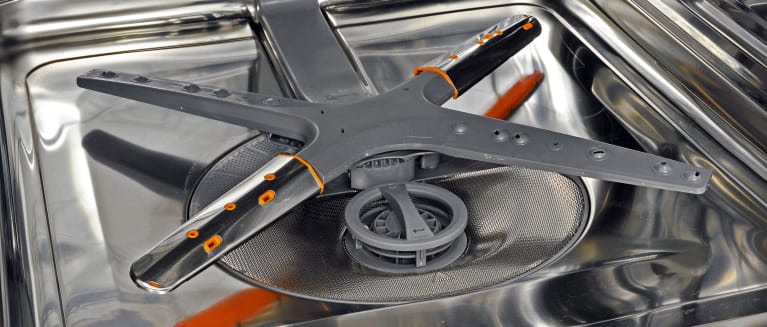 5
The all-new LG LDF5545ST may look futuristic, but behind its unique integrated handle is a quiet, efficient, stainless steel dishwasher with a plethora of cycles and features. More importantly, it did a great job cleaning and drying dishes in our performance tests. With a solid warranty and sale prices that drop below $600, we think it's one of the best dishwasher values you can buy—even better than some Bosch machines.
Where To Buy
$545.00
AppliancesConnection
Buy
$549.00
Home Depot
Buy
$549.99
Best Buy
Buy
---
If you're shopping for dishwashers, check out our guide, The Best High-End Dishwashers.
Advertisement - Continue Reading Below