Is your dishwasher stinky? Are you finding bits of food left on your dishes after a wash? Do your dishes feel gritty? Before you call for a repair or write angry letters to the retailer, the manufacturer, and your state representative, you might want to try cleaning out your filter first.
Most dishwashers today have a cylindrical, detachable filter sitting on the bottom of the tub. This is different from the hard food disposer found in older models, a design that has become much less common lately. So, go ahead and check out which one you have—we'll wait.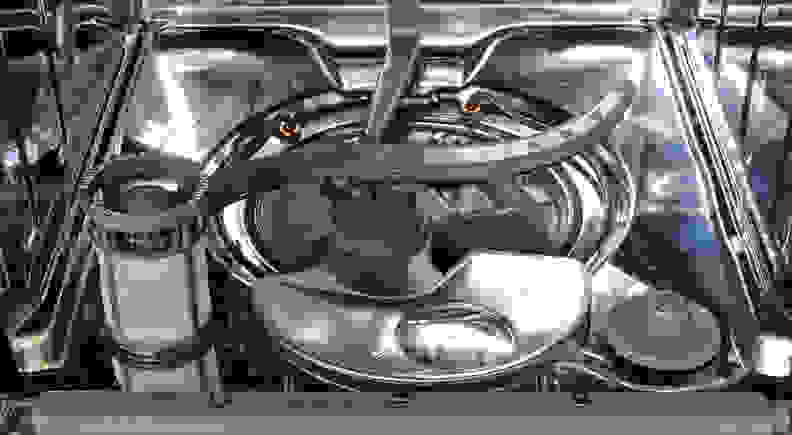 Whether you own a Bosch, GE, KitchenAid, or LG, there's a good chance you have a removable screen filter that catches large food particles and prevents them from clogging up the dishwasher's drain. On most dishwashers, you can easily take it out with a half counter-clockwise turn.
Why this simple part causes so much misery has little to do with its design. There are literally only four steps to the task for Whirlpool dishwashers, which are rather common. Additionally, the documents that come with the appliance are quite clear on how to do it and how often, but this is America—we don't read no stinkin' manuals. Just look at the top comments in our How to Clean Your Dishwasher article.
Older American-made dishwashers (and a handful of current models) handled filtration via a hard food grinder (sometimes called a macerator), which pulverized big chunks of food. Since this device crushed the food instead of simply trapping it, you never had to worry about cleaning anything out.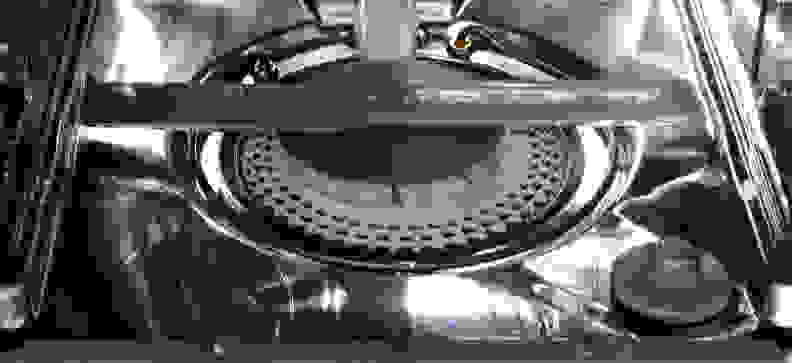 Right about now, you're probably wondering why you shouldn't just buy a dishwasher with a hard food disposer and save yourself the trouble of cleaning out a filter. Well, the tradeoff is noise level.
Think of it this way: the macerator works basically the same way as the garbage disposal under your sink, and you know how loud that is. Even the best-insulated dishwashers can't muffle the rumbling and humming of a hard food disposer in action.
There's been increased consumer demand for quieter dishwashers in recent years—if you've been shopping around for one, you probably noticed decibel levels being listed prominently in copy. As manufacturers develop new models to meet this need, we're going to see more filters and fewer grinders.
In other words, get used to it. Honestly, though, cleaning out a dishwasher filter should take you 30 seconds, at most. No one's that lazy, right?