Headphones
11 noise cancelling headphones Canadians will love
Peace and quiet are just a new set of headphones away.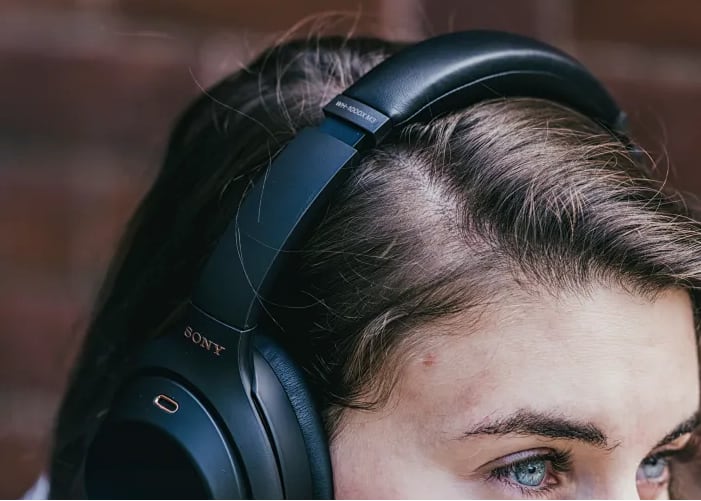 Credit:
If you work in a noisy environment or simply need a bit of quiet after a hard day at work, noise-cancelling headphones can be a lifesaver. A good pair with active noise cancellation (ANC) can dial down even the most annoying sounds to a level that's more than tolerable.
There are a lot of options available in noise-cancelling headphones, from larger, over-the-ear headphones down to discreet true wireless in-ear models. Choosing the best ones to suit your needs can be difficult. Fortunately, our American counterparts spent weeks testing many of the most popular noise-cancelling headphones around. These are the most popular options we tested that are available to buy in Canada, right now.
1. Sony WH-1000XM3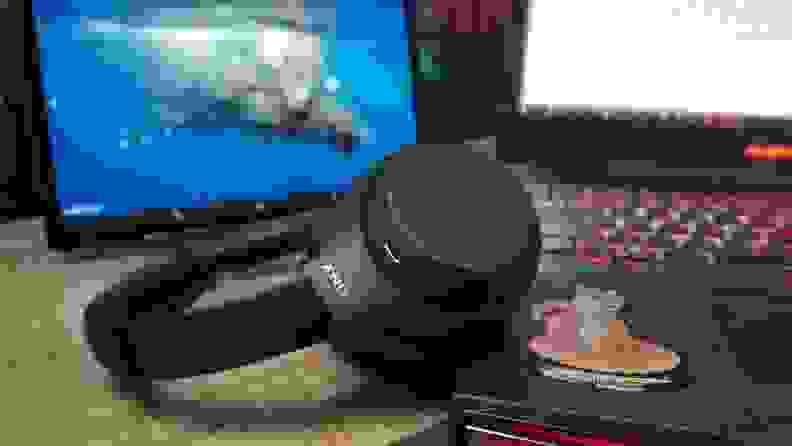 They're not cheap, but Sony's WH1000XM3 wireless noise-cancelling headphones offer the most satisfying combination of sound quality and noise-cancellation of any headphones we've tested.
You can tailor WH-1000XM3' sound with Sony's companion Headphones Connect app (available for Android and iOS), and adjust the headphone's level of noise-cancellation if you want to hear a little bit more of the world around you. These are comfortable, user-friendly cans with a build quality and design that suggests luxury.

Get Sony's WH-1000XM3 headphones from Amazon Canada
2. Bose QuietComfort 35 Series II
Bose's noise-cancelling QuietComfort 35 Series II headphones were a previous favourite of ours and, while Sony's WH1000XM3 phones have edged them out, they're still an excellent choice.
The QuietComfort 35 Series II are light and comfortable to wear, have outstanding active noise cancellation, and offer an impressive 20 hours of battery life. Google Assistant and Amazon Alexa support is built-in and can be easily accessed with the push of a button.

Get Bose's QuietComfort 35 Series II headphones from Amazon Canada
3. Apple AirPods Pro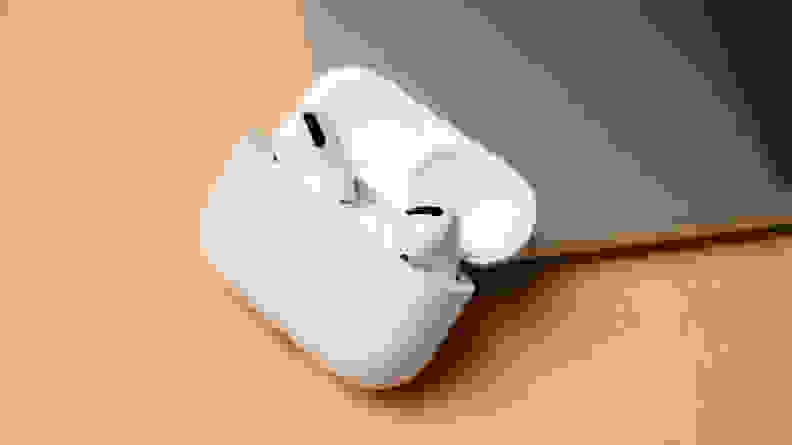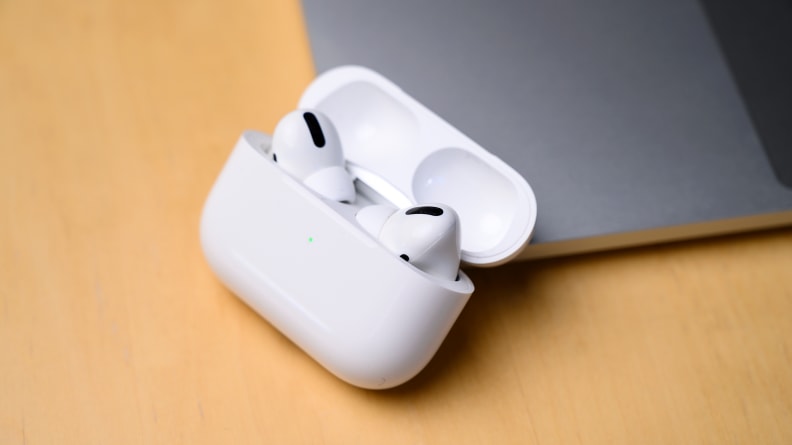 Apple's AirPods Pro come at a premium, but they're a clear improvement over the company's older AirPods, offering great noise-cancelling capabilities in a convenient, water-resistant design.
While they have better sound quality than any of Apple's previous earphones, they still can't match some similarly-priced headphones from other manufacturers. With their four-and-a-half to five hours of runtime, per charge, they're not the longest-lasting earphones around, either. To compensate for this, Apple designed the AirPods Pro case to double as a power bank that can recharge the AirPods enough in just five minutes to give you an hour's worth of listening time, and provide enough total recharge power for up to 24 hours of listening or 17 hours of talk time before you need to recharge the case itself.


Get Apple's AirPods Pro headphones from Amazon Canada
4. Sony WF-1000XM3
Just like Sony's over-the-ear WH-1000XM3 headphones, the company's WF-1000XM3 true wireless earbuds are a pricey option, but they won't disappoint anyone looking for a great combination of sound quality and noise-cancellation. During testing, they bested Apple's AirPods Pro's battery capacity, with six hours of playtime (or eight with the noise-cancelling turned off). Sony's companion smartphone app (for Android or iOS gives you a great deal of control over how they sound and what level of noise cancellation they offer.
Unfortunately, they aren't fully water-resistant and both the headphones themselves and their charging case are kind of chunky.

Get Sony's WF-1000XM3 headphones from Amazon Canada
5. Sony WH-CH710N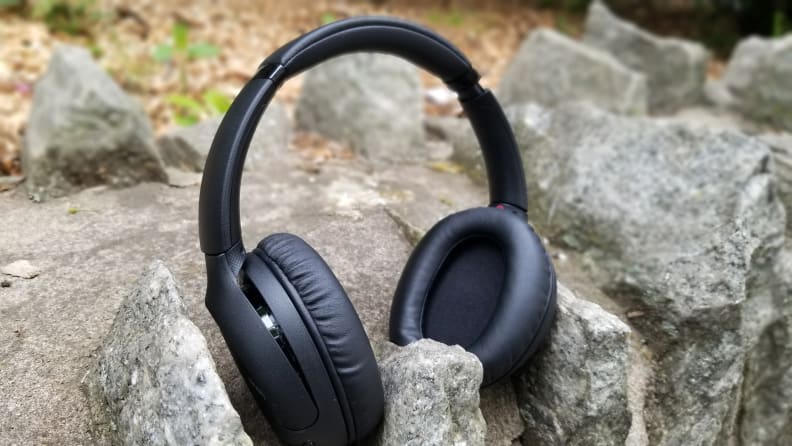 Sony's WH-CH710N true wireless earphones don't offer the same level of performance as the company's premium WH-1000XM3 headphones do. However, they're considerably more affordable and offer many of the same features. Best of all, these headphones offer an impressive 35 hours of battery life that can let you go a week or two between charges, depending on how often you use them.

Get Sony's WH-CH710N headphones from Amazon Canada
6. Phiaton BT 120NC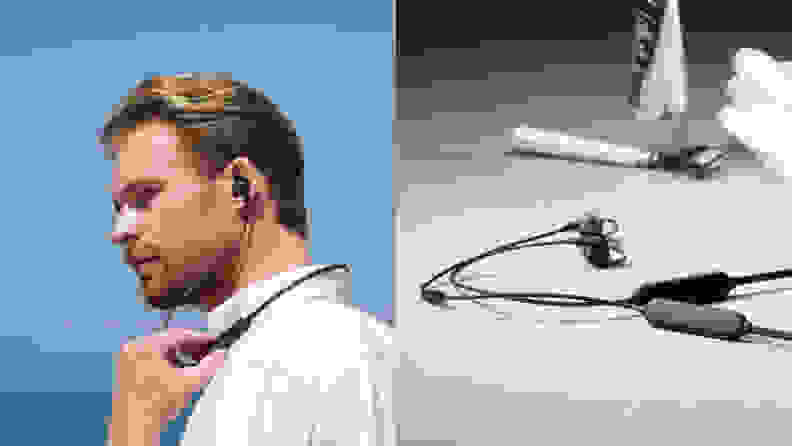 Phiaton's BT120 NC earbuds offer a light, flexible design that makes them great for workouts. They come with a number of interchangeable ear tips in a variety of sizes to ensure a comfortable fit and good seal inside of your ears.
The 120NC offer decent sound quality for the price, but the noise-cancellation, unfortunately, can't match that of some of the other headphones we've tested. Additionally, we've noted that the earphone's drivers tended to heat up during use.

Get Phiaton's BT 120NC headphones from Amazon Canada
7. Plantronics Backbeat Pro 2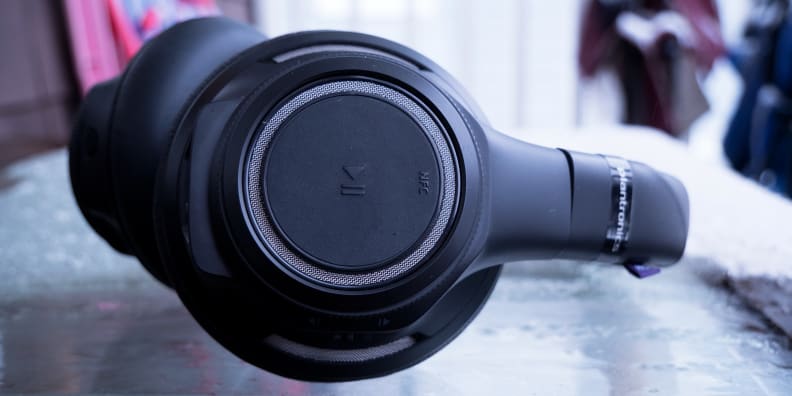 The Plantronics Backbeat Pro 2 are among the most comfortable headphones we've tested, and boast an ample 24 hours of battery life. We like the fact that the earcups come equipped with sensors that can automatically pause your music when you take the headphones off. Some users have, however, reported that the feature can cause the headphones to pause unexpectedly.

Get Plantronic's Backbeat Pro 2 headphones from Amazon Canada
8. Sennheiser Momentum Wireless 2.0
We found that the Sennheiser Momentum Wireless 2.0's active noise-cancellation fared well with both high and low frequency sound. However, the sound profile may not be to everyone's liking—it emphasizes the mid-range over low and high-frequency sound, sometimes making the bass sound a bit fuzzy.

Get Sennheiser's Momentum Wireless 2.0 headphones from Amazon Canada
9. Beats Studio 3 Wireless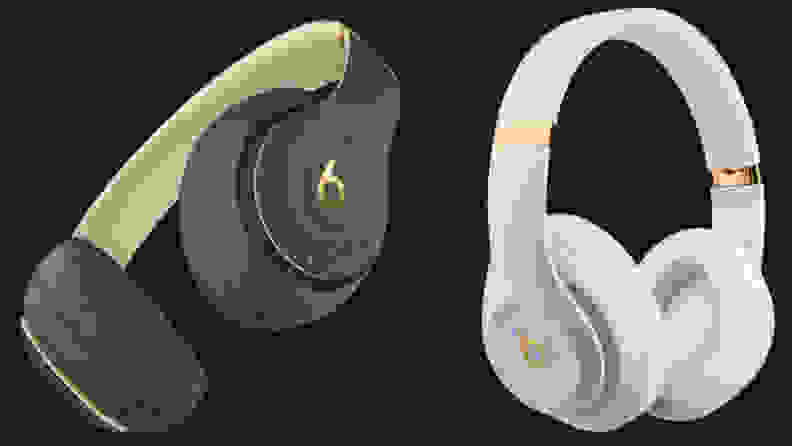 We found that the tight clamping force the Beats Studio 3 Wireless headphones exert on the head made them uncomfortable to wear during long listening sessions, but they offer solid active noise cancellation and a more balanced sound than many of Beats' traditionally bass-heavy headphones. Their 22 hours of battery life is a welcome feature, along with their ability to effortlessly pair with Apple devices, in the same manner that AirPods do, thanks to the inclusion of Apple's W1 chip.


Get Beats' Studio 3 Wireless headphones from Amazon Canada
10. Audio-Technica ATH-ANC900BT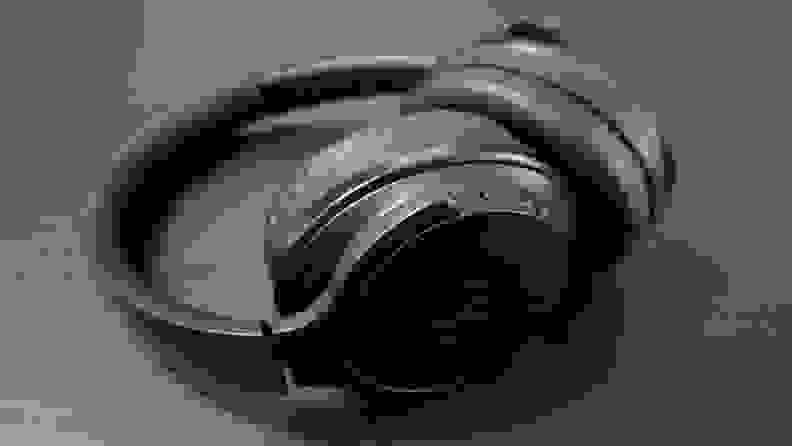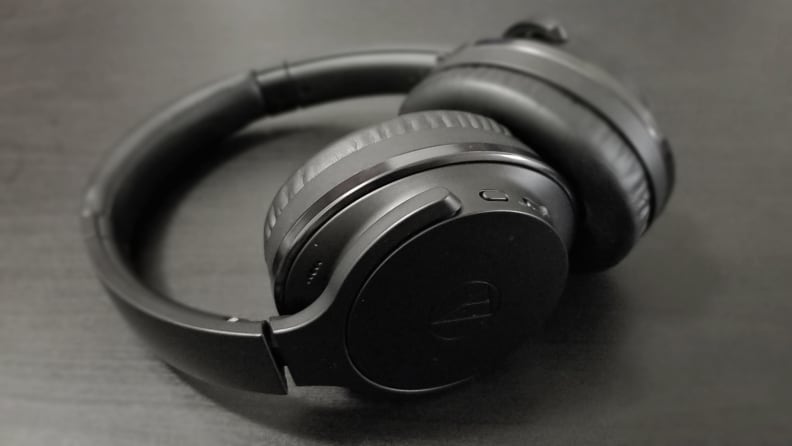 The ATH-ANC900BT come at a premium price. Fortunately, they have the sound quality to support their steep cost, sounding great no matter whether their active noise cancellation is turned on or off. Handy touch and swipe controls built into the left earcup allow you to easily control things like answering calls, as well as skipping songs and playing or pausing your music.

Get Audio-Technica's ATH-ANC900BT headphones from Amazon Canada
11. Skullcandy Venue
Skullcandy's Venue headphones might be worth a look if a bass-heavy sound is one of your top priorities, but they failed to impress us when it came to their noise-cancelling capabilities. We also found them to feel a bit cheap and less-than-sturdy overall, although we did appreciate their sleek, understated design.

Get Skullcandy's Venue headphones from Amazon Canada
The product experts at Reviewed have all your shopping needs covered. Follow Reviewed on Facebook, Twitter, and Instagram for the latest deals, product reviews, and more.
Prices were accurate at the time this article was published but may change over time.