If you're looking for the best true wireless earbuds, we think you'll be happiest with the Apple Airpods (available at Target for $159.99)—especially if you primarily use an iPhone or MacBook to listen to music. To settle on our pick, we tried out nearly a dozen models and put six of the most popular true wireless models through the ringer in our lab over several weeks.
So-called "true" wireless earbuds are a tricky category. Unlike regular wireless earbuds—which still have a wire running from 'bud to 'bud—true wireless earbuds have no wires at all. It's a small change, but it creates all kinds of tough design choices, and it's taken a few years for companies to get it (mostly) right.
While we were impressed with just how good the field has gotten, Apple's AirPods are still the best all-around choice for most people due to their superb mix of battery life, range, comfort, and sound quality. The only thing we don't recommend them for is vigorous workouts, since the fit isn't overly snug and other models feature far better sweat resistance. Read on for our review of every model that we tested.
Updated August 17, 2018
Advertisement - Continue Reading Below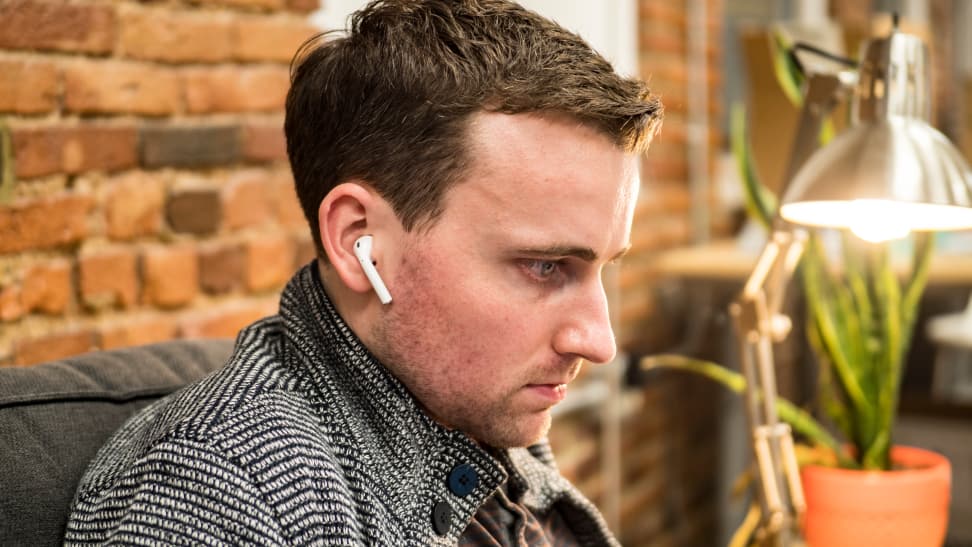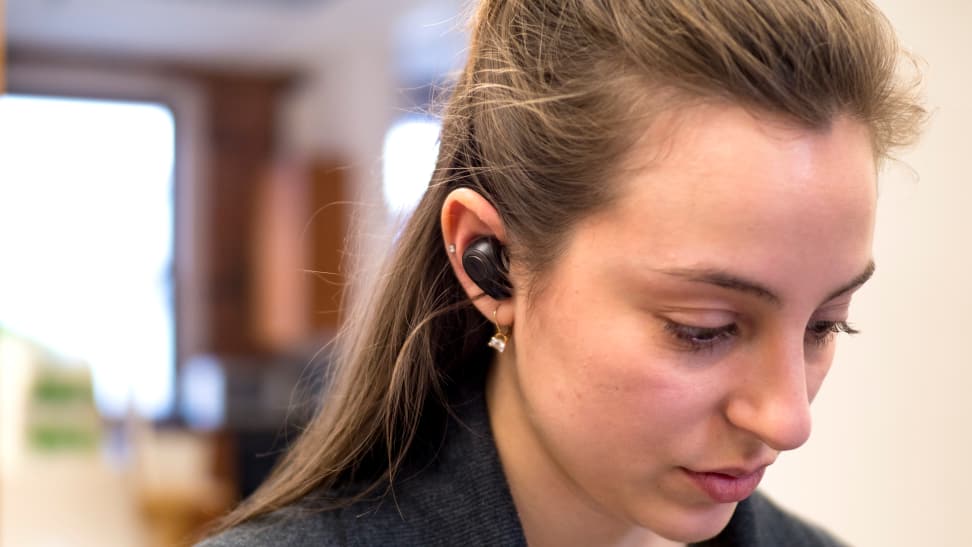 How We Tested and What You Need To Know
For this roundup, we focused on several key pain points that consumers typically run into when buying "true" wireless earbuds: battery life, ease of use, controls, wireless range, sound quality, sound isolation, and comfort.
For sound quality tests we first put all of our test 'buds through some basic audio tests in our labs in Cambridge, MA to give us data on a few things such as max volume and how well each earbud blocks outside noise. From there, we used all the earbuds extensively, playing a wide variety of test tracks ranging from classical, to hip-hop, to rock, and more.
The other areas were all tested in real-life situations over the course of several weeks, including workouts, listening for short and extended periods of time, testing battery life, and evaluating how well each earbud stayed connected over distances and through obstacles like doors and walls. We briefly evaluated microphone quality as well, but frankly all six were just bad.
Perhaps the biggest missing link in all headphone reviews is durability. It's simply impossible for us to test a single pair and come to a meaningful conclusion about how well they'll hold up over time and with regular use (and abuse). To try to get at this issue, we did note any major issues that popped up in user reviews (where available), though this didn't impact the final scoring.
The truth is that wireless earbuds across the board have a pretty terrible record for durability, so this is a major cause of concern for us. Since some of these models are quite new, we are reserving the right to re-evaluate our conclusions as we become aware of any major issues as time goes on.
Other Earbuds We Tested
Advertisement - Continue Reading Below