Choosing the right headphones can be a tricky business. Most people simply head to the store and pick up the first pair they find that are cheap and sound halfway decent. But not you. No, you're too smart for that, too discerning. You know that it's better to invest a little more and walk away with a pair that'll look good, sound even better, and last for the long haul.
We've tested hundreds of headphones here at Reviewed, and seen our fair share of good, better, and best. The models below are the cream of the crop, the best of the best, all the wheat without any of the chaff, and we'd be happy to tell you why. If you want to find out more about a particular model, click through to read our full review.
Updated January 03, 2018
Advertisement - Continue Reading Below
When headphones are able to balance form and function, we stand up and take notice. Audio-Technica's ATH-MSR7 do just that by combining thick memory foam padding, an aluminum/magnesium housing, and rich, consumer-friendly sound to create a fantastic overall value. They're cans that'll please audiophiles and average consumers alike—so long as they don't mind spending a little to get that high quality.
2
Meet the Crossfade M-100, one of V-Moda's top tier offerings. Billed as the first crowdsourced headphones on the market, the M-100s offer impressive performance with a sound tailored to everyday listening. If you prefer a flatter "studio" sound profile, you might want to look elsewhere. But if you just want your music to sound good, it's hard to argue with the value proposition the M-100s provide.
Where To Buy
$189.99
Amazon
Buy
$249.98
Best Buy
Buy
$249.99
Walmart
Buy
$249.99
Crutchfield
Buy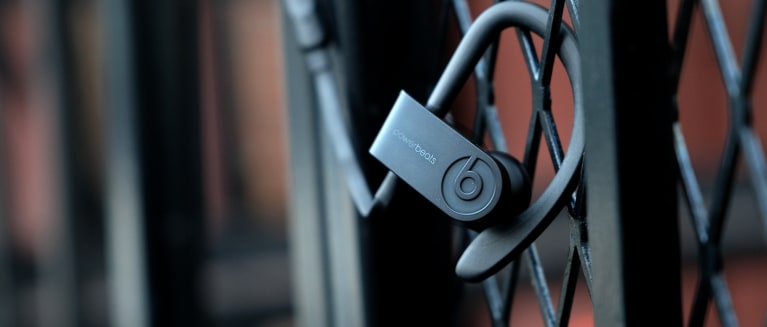 3
If you're in the market for wireless earbuds for running or going to the gym, the Beats Powerbeats 3 are as good as it gets. The earhook design ensures they stay put, the Class 1 Bluetooth means you can stay connected from up to 100 feet away, and the sound quality is fantastic. They aren't cheap, but if you're tired of being disappointed by wireless 'buds, these are worth the investment.
Where To Buy
Click for price
Amazon
Buy
$199.99
Best Buy
Buy
$109.99
Walmart
Buy
$199.99
Crutchfield
Buy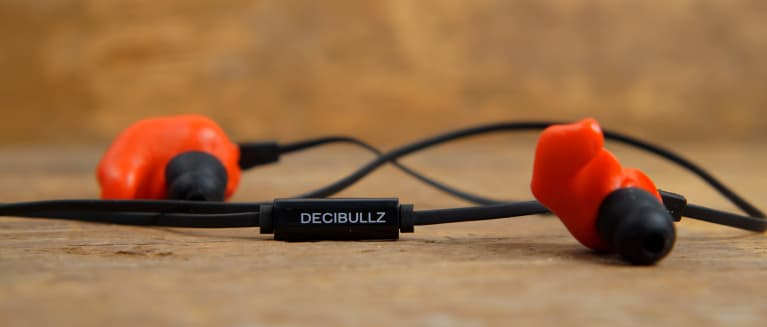 4
The best thing you can do to keep ambient noise from messing with your music is to spend upwards of $1,000 for custom ear molds. At least, that used to be the case. But newcomer Decibullz has a much more affordable option in its debut headphones, the Contours. Instead of a visit to a professional, all you need is hot water and 15 minutes of your time. The result? Rich sound that stops unwanted interference in its tracks.
Where To Buy
Click for price
Amazon
Buy
$59.99
Walmart
Buy
5
Whether traversing a sea of commuters on a busy subway, braving stretchy pants and an hour of cardio, or doggedly tramping down the sidewalk for a boss's third frappuccino—sometimes, we just need music to keep us going. For that, the Audio-Technica SonicFuel in-ears are a great option that's been around for years. Costing well under $100, these sound great, offer a solid low-end, and fit well in most people's ears.
Where To Buy
Click for price
Amazon
Buy
Advertisement - Continue Reading Below