Laundry
How to pick the right laundry centre for your home
All your laundry needs in one place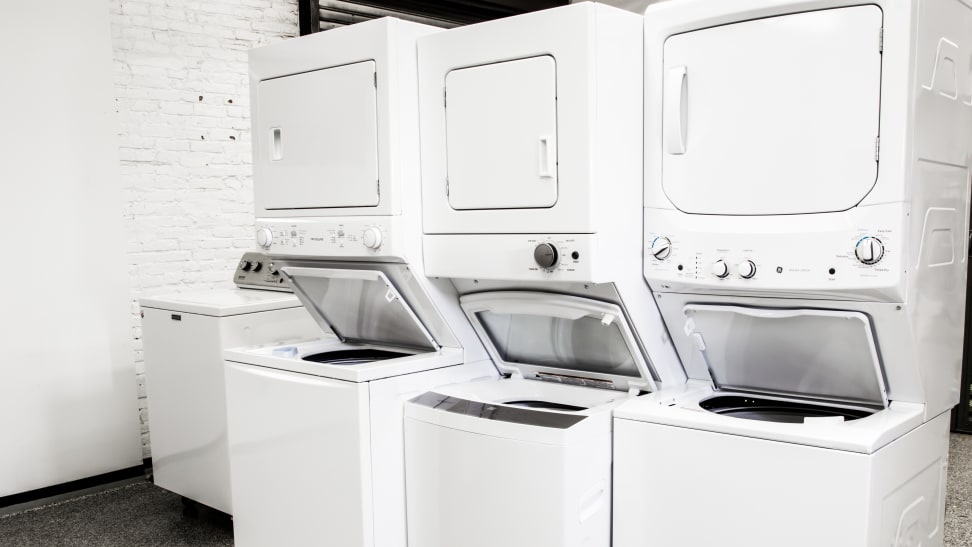 Credit: Reviewed / Jonathan Chan
In the age of tiny houses and more space-efficient living, stacking a washer and dryer is a surefire way to make more room in your abode. However, if you want to stack a dryer on a top-load washer, your options become much more limited. Laundry centres fill this need by having a top loader and dryer built right into a steel frame. We spent a month testing the cleaning performance, drying performance, space efficiency, and usability of the top three laundry centres on the Canadian market to find the right one for you.
1. Whirlpool WET4024HW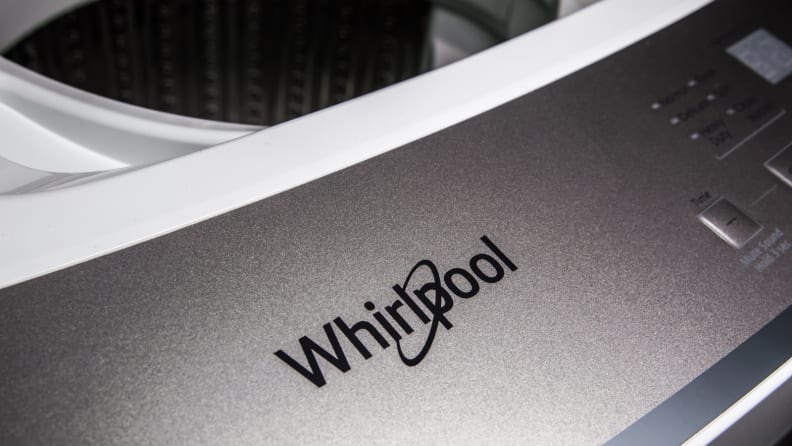 The Whirlpool WET4024HW's test results put it at the top of our list. This model has a 1.5-cu.-ft. washer and a 3.4-cu.-ft. dryer, and both exceeded our expectations. A 1.5-cu.-ft. washer drum is lower than most people are used to, even compact washer owners. However, during testing, we found the washer could handle a basket of laundry without any issues. It is an issue if you want to clean comforters or bulky items, but we feel the trade-off of cleaning power is worth it. Out of the three laundry centres we tested, the WET4024HW removed the most stains.
You can even watch the washer doing it too since it has a glass lid with soft-close hinges. We also liked the fact that this was the only laundry centre that clearly indicated how long cycles lasted.
Regarding usability, this laundry centre gave us the most bang for our buck. It has soft-close hinges, a timer, and it saved the most space. The WET4024HW fulfills all the criteria we sought. The control panel is clearly labelled and uses precise buttons, and it saved the most space. Finally, it cleaned and dried our laundry consistently.

Get the Whirlpool WET4024HW at Best Buy Canada
2. LG WKEX200HBA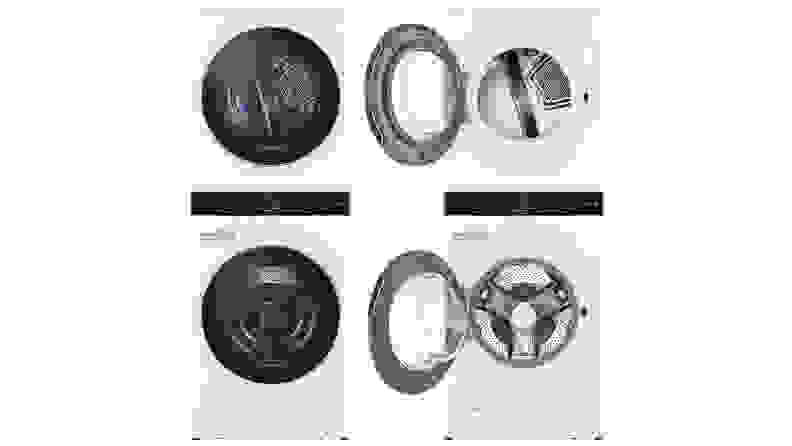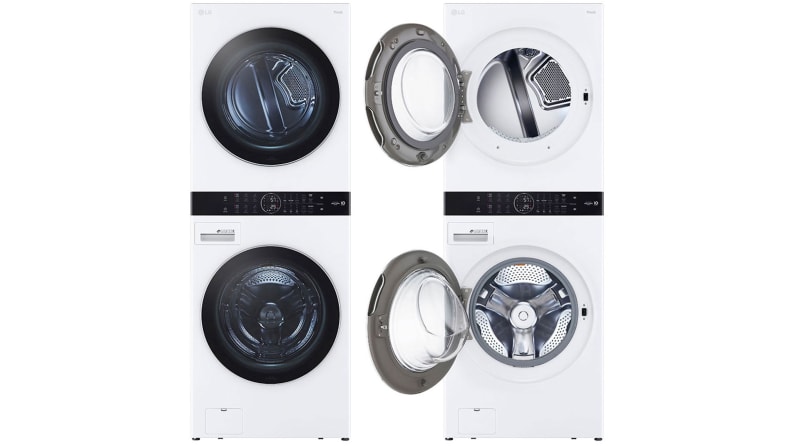 Shopping around for a new washer and dryer can be difficult. You might find a great washer at an excellent price, only to realize its paired dryer isn't worth buying.
The LG WashTower WKEX200HBA is a quick and easy solution to this problem. Not only are both halves of this device top performers, but their integration into a single unit will also streamline your laundry routine.
The LG WashTower is both a washer and dryer in a single unit, with the dryer on top and the washer below. The washer can coordinate with the dryer to automatically assign cycles, and the controls are placed at the perfect height to keep them more accessible than traditional washers and dryers.
The WashTower offers solid washing and drying capabilities and uses a lot less energy and water than average. We don't see many washer-dryer pairs that feature such excellent performance at such a low price.

Get the LG WKEX200HBA at Home Depot Canada
3. GE GUD27ESSMWW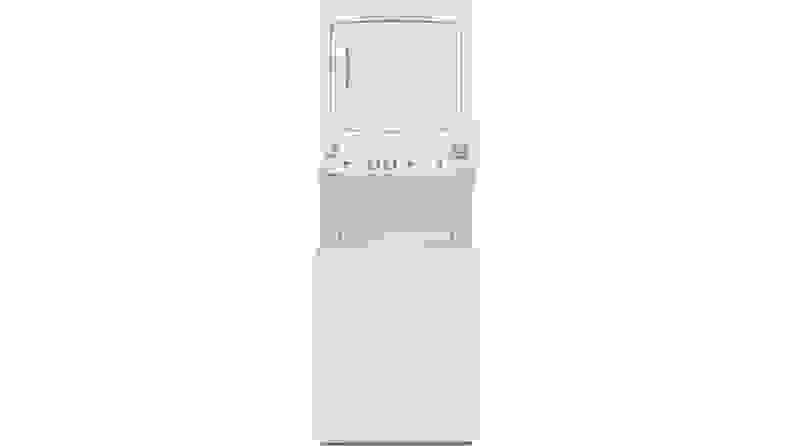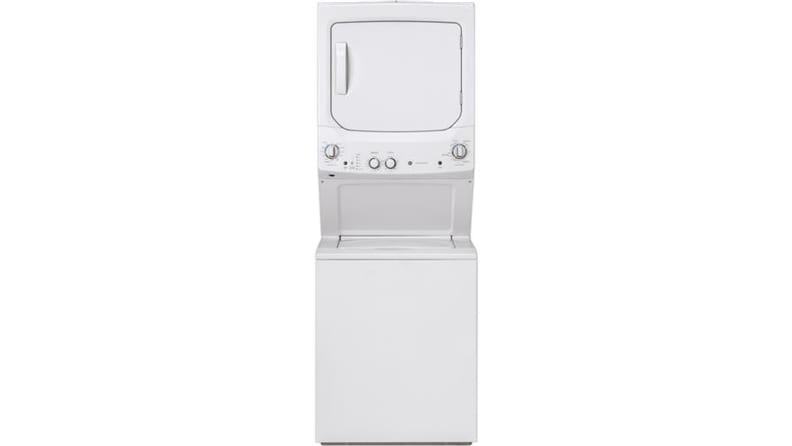 The GE GUD27ESSMWW is designed like a workhouse. The 3.2-cu.-ft. washer contains a corkscrew pole agitator that beats stains out of clothes. At first, we were worried that the GUD27ESSMWW would tear our testing laundry to shreds. However, every wash cycle that this machine has comes in a heavy, normal, or light setting, allowing you to soften the blow whenever you deem fit.
The theme of adjusting as you see fit is throughout this GE. Of all the laundry centres tested, we found the GUD27ESSMWW to be the most customizable. It had five water levels and six temperature settings. It also had a Deep Rinse feature for making sure extra soil and additives, like fabric softener, get washed away.
The dryer wasn't bad either. It was slow but consistent. For all these positives, GE didn't claim the top spot. It came down to two reasons: cleaning performance and efficiency. The GUD27ESSMWW did not remove stains as well as the Whirlpool. A pole agitator combined with high water usage is effective against large particulate stains like dirt but less effective against set-in stains like grease. And while the GUD27ESSMWW does cost less per cubic foot, it takes up a lot of room.

Get the GE GUD27ESSMWW at Home Depot Canada
The product experts at Reviewed have all your shopping needs covered. Visit Reviewed Canada for all the latest reviews, recommendations, buying guides, and coverage of all the best products available in Canada.
Prices were accurate at the time this article was published but may change over time.