Laundry
6 Maytag washing machines you'll love
We know which Maytag washing machine you should buy.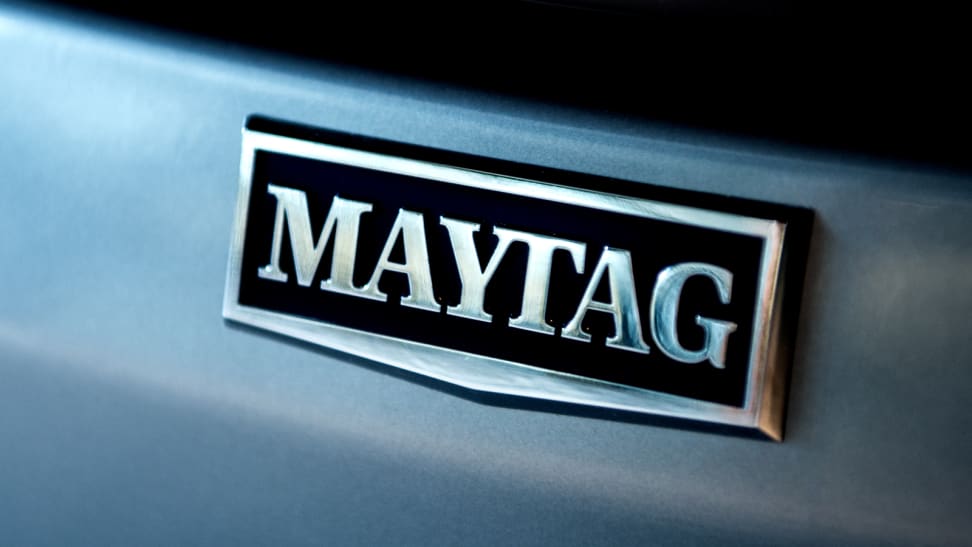 Credit: Reviewed
With over a century of experience manufacturing washing machines, it's no surprise that Maytag has become the go-to choice for shoppers on the hunt for a powerful washer. But even if you've already decided on the Maytag brand, there are plenty of options and features you should consider if you want to find the perfect machine to suit your needs.
That's where we come in. Every Maytag washer that's passed through our labs has gone through the same exacting examination by our laundry experts, separating the wheat from the chaff. Below, we've collected some of our top-rated Maytag washers available for purchase in Canada right now.
1. Maytag MHW8630HC
Combining excellent stain removal ability, a massive drum, and a plethora of features, the MHW8630HC is the best Maytag washer we've tested to date. The Heavy Duty cycle aced our cleaning tests, dealing with everything from red wine to oil. We also appreciated the MHW8630HC's internal water heater. With it, the Sanitize cycle achieved temperatures of around 130°F, allowing you to easily eliminate the most common illness-causing bacteria.
Cleaning alone does not make a great washer. This Maytag also makes the chore of doing laundry easier. It has an automatic detergent dispenser that holds soap for up to eight loads so you don't need to keep busting out the bottle. In addition, the MHW8630HC comes with Fresh Hold and Overnight Wash & Dry. Both these features tumble the drum after a wash has finished, which means that for full-sized loads, it keeps a musty odour from developing or can wash and dry a shirt or two.

Get the Maytag MHW8630HC at Home Depot Canada
2. Maytag MHW6630HC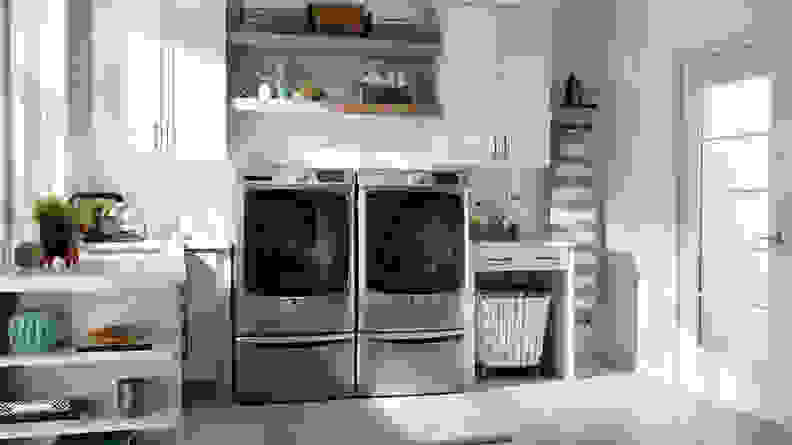 Long-time fans of Maytag washing machines won't be disappointed with the Maytag MHW6630HC. In addition to the Normal and Heavy cycles, which both have very strong cleaning performances, this washer also has a speedy, highly effective 13-minute-long Quick cycle.
While our testing indicates that this washer is less gentle with clothes than we'd hoped, we think that the MHW6630HC makes up for it with some neat features. You can't go wrong with a steam option, an extended tumble cycle to keep post-wash clothes from clumping and wrinkling, and the "Extra Power" button, which can help get tough stains out of family-sized loads of laundry. If you need tough stains removed in a short time span, check out the Maytag MHW6630HC front-load washer.

Get the Maytag MHW6630HC at Home Depot Canada
3. Maytag MVW7230HW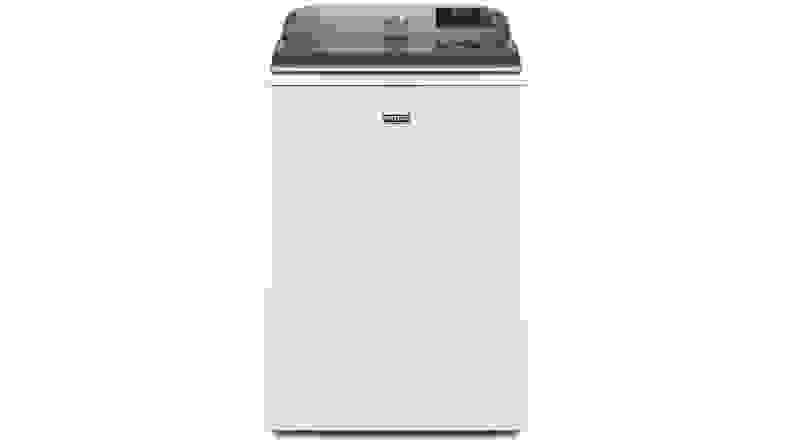 The Maytag MVW7230HW top-loader carries a premium price, but if you can get it on sale it offers some decent performance for a traditional top-loader. On our tests, we found it performed about as well as the average washer and also had some nice extras like a built-in faucet and an impressive, decade-long warranty.

Get the Maytag MVW7230HW at Home Depot Canada
4. Maytag Bravos MVWX655DW
While other appliances are stuffed with extraneous bells and whistles, the Maytag Bravos MVWX655DW provides a straightforward, dial-driven user experience and powerful cleaning capability, all at a very low price. This washer is the quintessential top-load washing machine. Unfortunately, it's not very efficient, but then, most top-loaders aren't.
If you're okay with minimal frills—like soft-close hinges and a PowerWash cycle—and don't want high utility costs, the Maytag Bravos MVWX655DW washer should capably handle all of your needs.

Get the Maytag Bravos MVWX655DW at Lowes Canada
5. Maytag MVWC465HW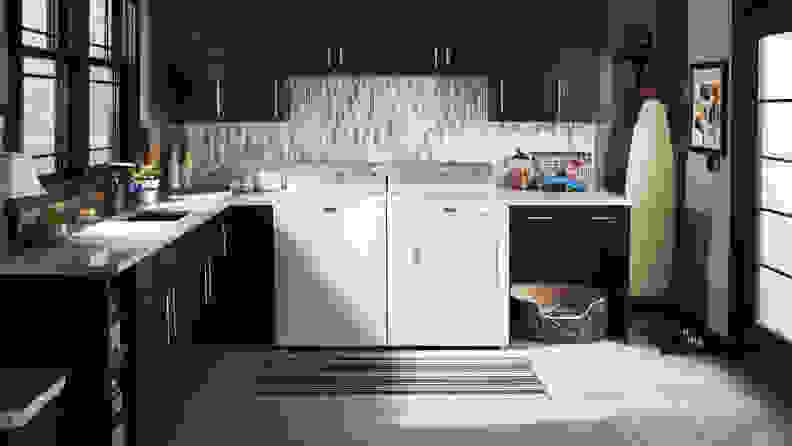 The Maytag MVWC465HW washer was created for people who want a traditional, white top-load washing machine with an old-school pole agitator. The PowerWash cycle does a good job removing stains, but it takes nearly an hour and a half for the cycle to finish. Normal is faster at 47 minutes, but the clothes don't get quite as clean.
Its control panel is fairly streamlined, and involves three knobs—one each for wash temperature, cycle selection, and rinse options—and the status light system is an easy way to get a visual check on the cycle's progress. The Maytag MVWC465HW washer is a great entry-level product that would work best for a smaller, cleaner family.

Get the Maytag MVWC465HW at Home Depot Canada
6. Maytag MVWC565FW
The Maytag MVWC565FW is a solid option for those who are operating on a budget. This top-load washer combines solid performance (bolstered by the continually impressive PowerWash heavy cycle) with many customization options. Other than the main cycle selection knob, the remaining four knobs allow you to adjust the soil level of the incoming load of laundry, the wash temperature, the number of rinses, and the amount of water that goes into each cycle.
The MVWC565FW boasts both a Deep Rinse and a Deep Water Wash option; if you prefer to use lots of water in your washer cycles, then this is the washing machine for you.

Get the Maytag MVWC565FW at Home Depot Canada
The product experts at Reviewed have all your shopping needs covered. Visit Reviewed Canada for all the latest reviews, recommendations, buying guides, and coverage of all the best products available in Canada.
Prices were accurate at the time this article was published but may change over time.