Laundry
The greatest LG front-load washers available in Canada
Get a handle on laundry day with these top-rated front loaders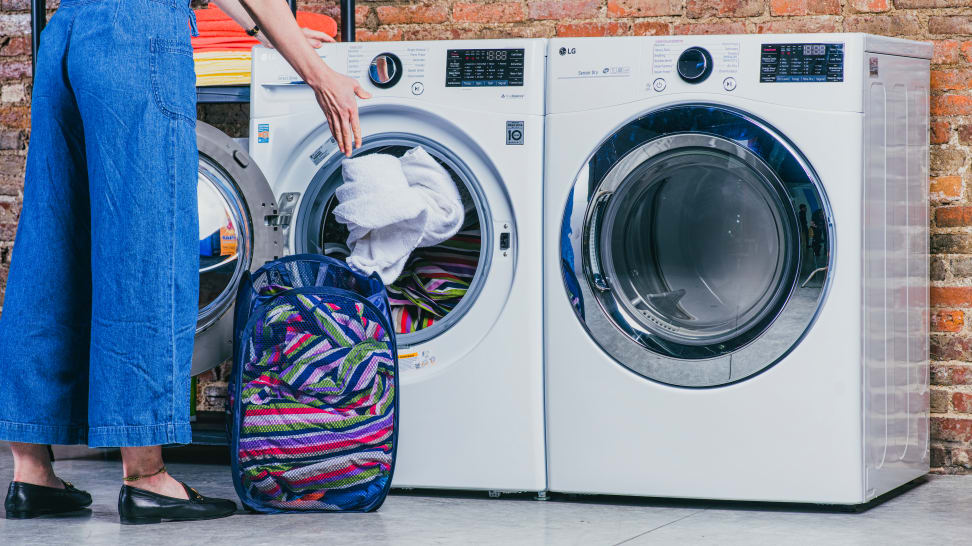 Credit: Reviewed.com
Front-loaders are superior to top-loaders in terms of efficiency, cleaning power, and stain removal and LG front-load washers, in particular, are known as being some of the best-looking, best performing, and most high-tech front loaders on the market. If you love sleek finishes, tons of customization options and features, LG front-loaders have all of that in spades.
We've tested many machines from the Korean giant, and its machines consistently rank among the best to pass through our state-of-the-art labs. Even better, they're filled with fun, innovative features that make them a pleasure to use.
These are the best LG front-load washers you can buy in Canada, according to our lab results:
1. The best of the best: LG WM3700HVA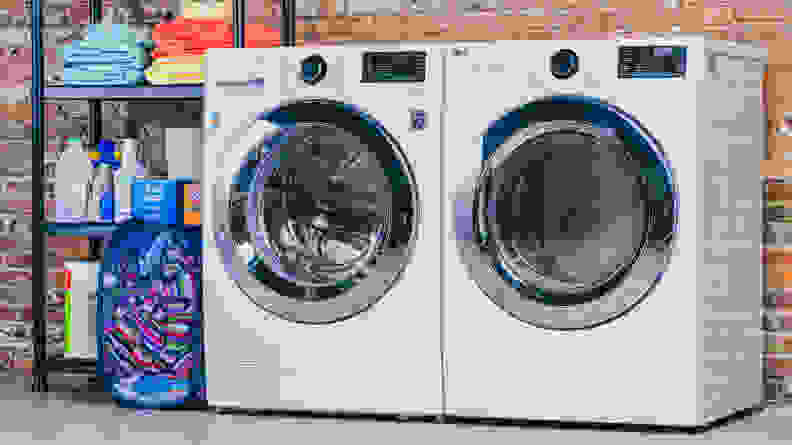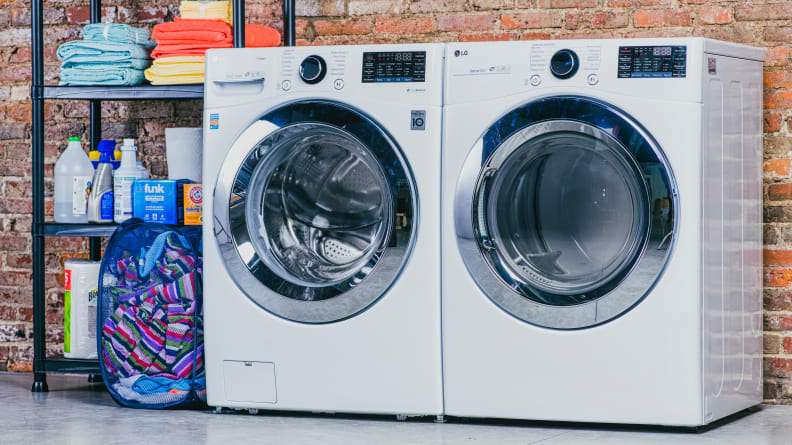 We love LG front-load washers, and the LG WM3700HVA is one of the reasons why. In addition to its stellar cleaning performance, it's also one of the most water- and energy-efficient washers we've tested. With a dizzying array of features, including an Allergiene cycle that combats pet dander, to the Add Garments button, which allows you to easily pause the cycle and throw in more laundry, it's not surprising that we found this washer to be a people-pleaser.
Even better, the WM3700HVA has a door stop that props the door open after a cycle finishes to help the door gasket dry. This feature may seem minor, but allowing the gasket proper time to dry can prevent mould growth that results in terrible smells. One thing to consider is that the control panel isn't backlit, so to prevent eyestrain, we recommend this washer for well-lit laundry rooms, rather than sparsely-lit basements. That shouldn't be a problem though, since this washer's performance and energy savings mean you'll be dying to show it off to anyone who drops by.
Get the LG WM3700HVA from Best Buy Canada for $1,099.99
2. The looker: LG WM9000HVA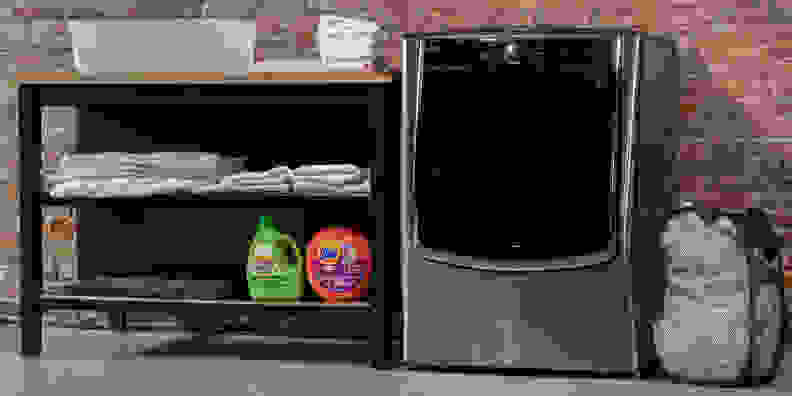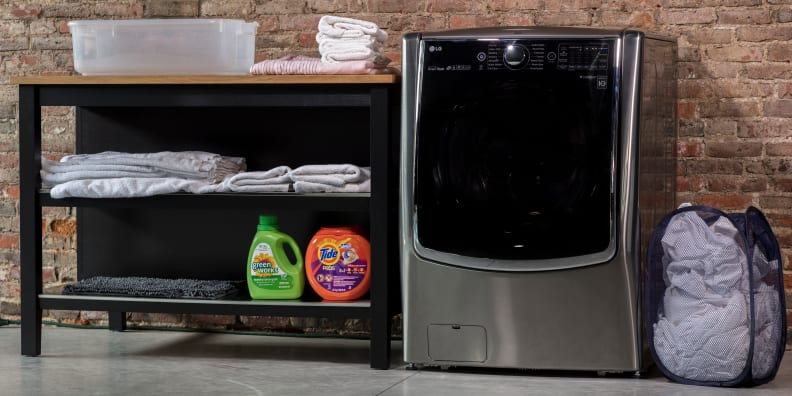 With a steam cycle, a sanitizing wash, and a 5.2 cu. ft. capacity, the giant LG WM9000HVA has a unique, sleek look that will class up a laundry room. We were impressed by how much it could fit—and how well it cleaned. Since it's compatible with LG's TwinWash system, you could even do two loads at once. And a 34-minute Turbo Wash cycle saves time, too. Another bonus is its extremely quiet operation; not only does it look like a fashion statement in your laundry room, but it won't disrupt conversation in the next room over. If you've got a lot of laundry to do, this LG will make short work of it.
Get the LG WM9000HVA Front Load Washer from Best Buy Canada for $1,699.99
3. The affordable option: LG WM3500CW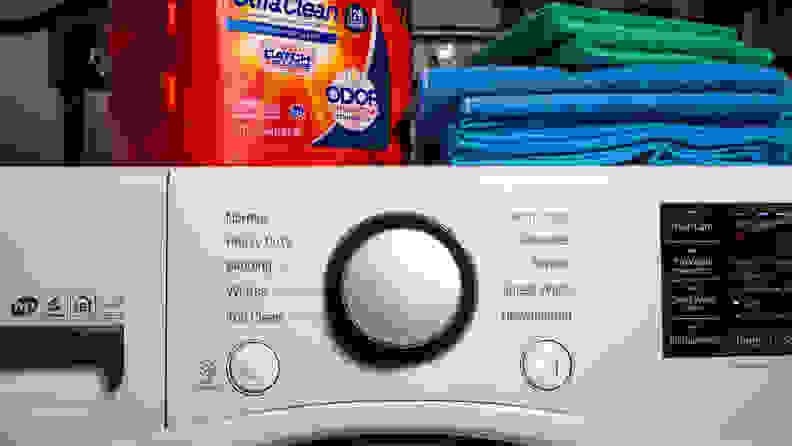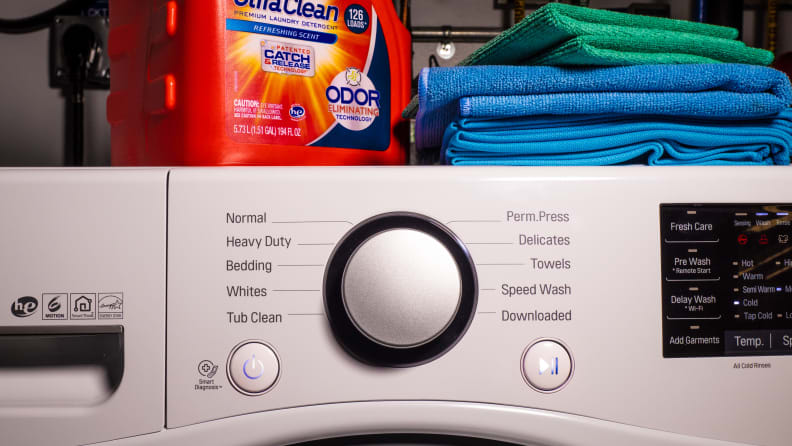 If you want value for money, then the 5.2-cu.-ft. LG WM3500CW is the front-load washer for you. Like most LG washers, you can customize each part of the cycle, from the timing, to the amount of spin, to the level of soil on your clothes. This washer did stellar in our lab tests; its stain-removal capabilities has it cleaning as well as or better than more expensive washers.
The Cold Wash feature makes it easy for you to save money on your utility bills, and if you're going to be away from home for a while, the Fresh Care feature continues to tumble your clean laundry so that it doesn't sit and get stale in the washer. Last but not least, this washer works with Google Assistant. You could, in fact, turn your washer on with a voice command. The LG WM3500CW packs great cleaning performance and neat features into a relatively small price tag.
Get the LG WM3500CW Front Load Washer from Best Buy Canada for $949.99
The product experts at Reviewed have all your shopping needs covered. Visit Reviewed Canada for all the latest reviews, recommendations, buying guides, and coverage of all the best products available in Canada.
Prices were accurate at the time this article was published but may change over time.