Kitchen & Cooking
13 top-rated mugs that make drinking coffee at home better
Upgrade your at-home coffee routine with these mugs.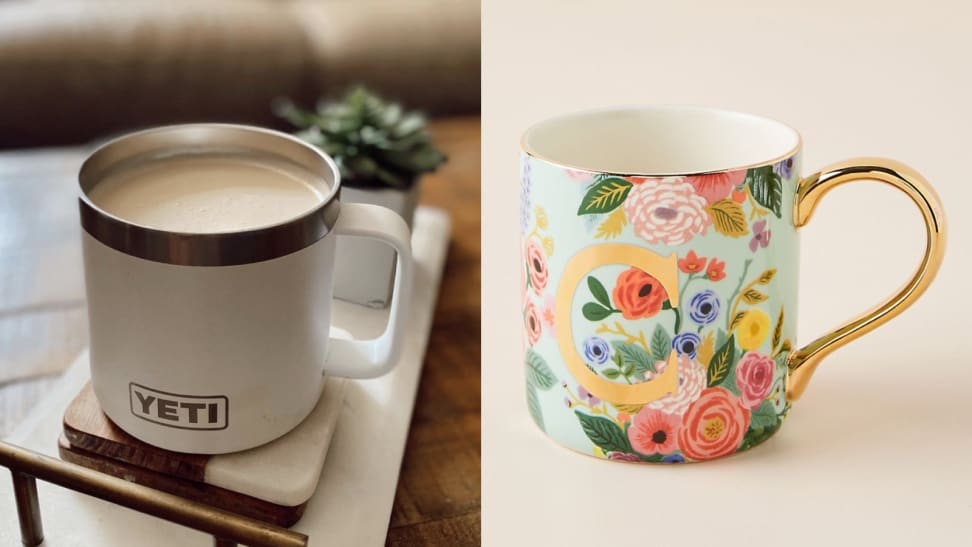 Credit: Yeti/Anthropologie
Waking up is hard to do. Waking up without coffee is even harder (some, like myself, would argue it's actually impossible). And for that—since the coronavirus (COVID-19) pandemic has closed many coffee shops—you'll need a coffee maker, yes, but you'll also need a coffee mug.
To help you get your much-needed caffeine fix at home, we've rounded up 13 top-rated mugs you can buy online right now, from a smart mug that lets you control your coffee's temperature with your phone to a mug that brews your coffee for you.
1. This pretty monogram mug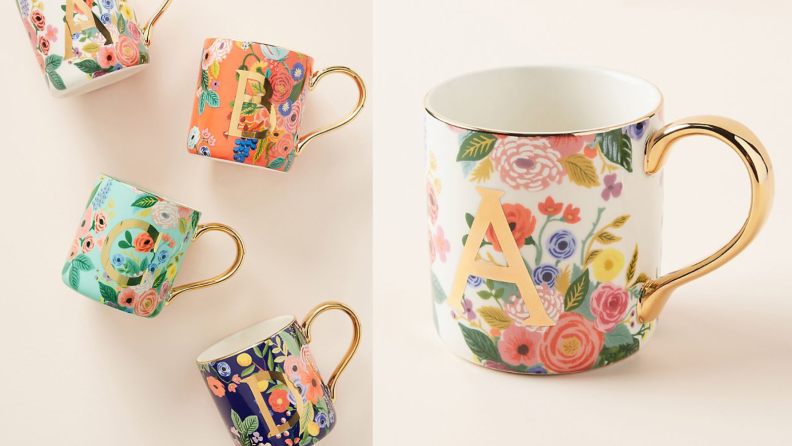 Brighten up your morning with one of these whimsical floral mugs from the ever-popular Rifle Paper Co. According to Anthropologie shoppers (and one of our own staff members!), they're even more stunning in person, with a shimmering gold handle and elegant gilded monogram. One reviewer said her mug makes even the most mundane of mornings feel just a little bit more luxurious.
Get the Rifle Paper Co. Garden Party Monogram Mug at Anthropologie for $14
2. This cult-favorite travel mug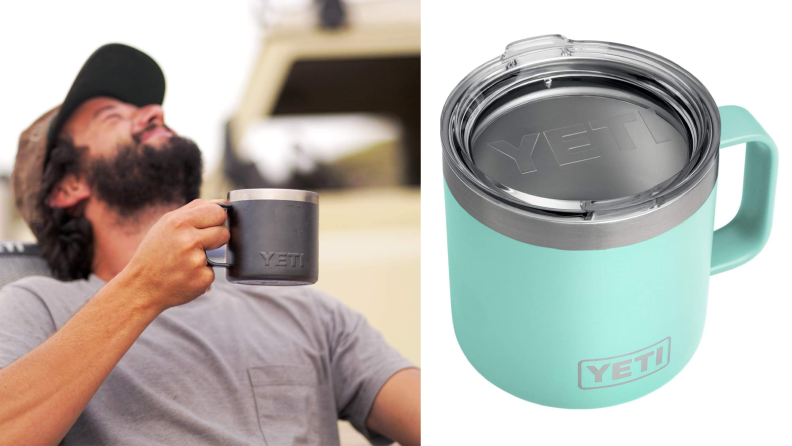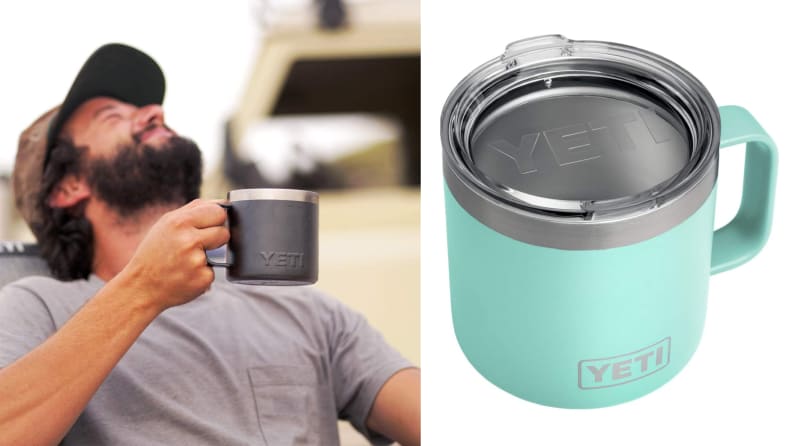 The only thing I love more than my coffee itself is the mug I carry it around in: my Yeti. Take it from someone who's owned a lot of mugs over the years—this one is easily my all-time favorite. It looks stylish, yes, but it also has a leak-proof lid (perfect for not-so-smooth commutes in my Jeep) and double-wall insulation that keeps my coffee steaming hot.
Get the Yeti Rambler Mug at Amazon for $24.99
3. This smart mug that keeps your coffee hot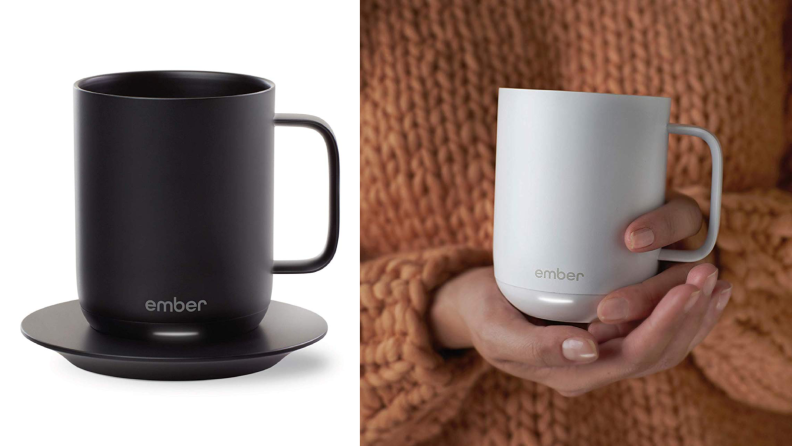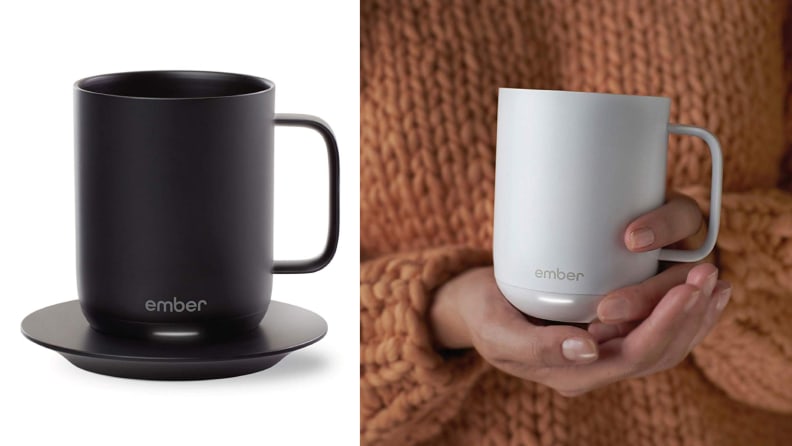 Coffee is great. But cold coffee—eh, not so much. That's why the Ember smart mug—which allows you to control your coffee's temperature via your phone—is so popular. One of our editors tried it out for herself and says it kept her coffee piping hot for hours.
Get the Ember Temperature Control Smart Mug at Amazon for $99.95
4. This adorable mug for the sloth-obsessed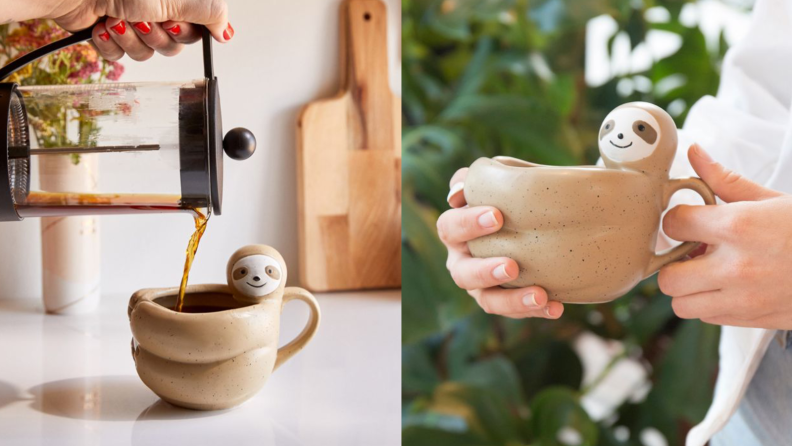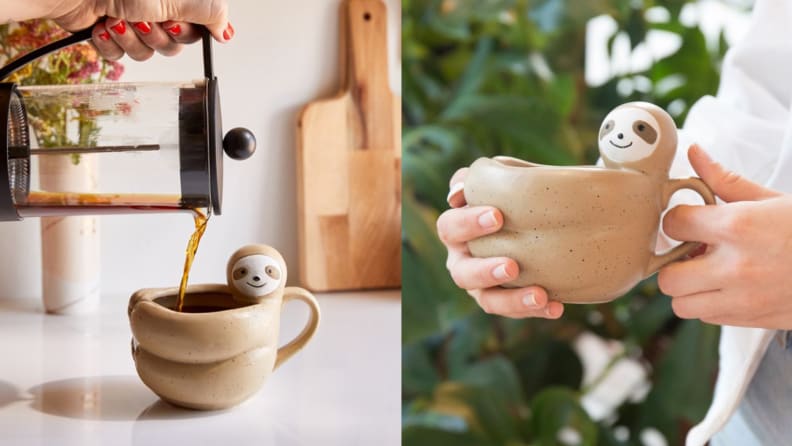 Let's be honest—some (or maybe even most) mornings you move as slow as a sloth. So why not express that with your mug of choice? This one from Urban Outfitters has rave reviews for being unique (it makes for a great gift!) and versatile (people say they use it for everything from coffee to soup thanks to its wide shape).
Get the Sloth-Shaped Mug at Urban Outfitters for $16
5. This coffee mug set with hundreds of reviews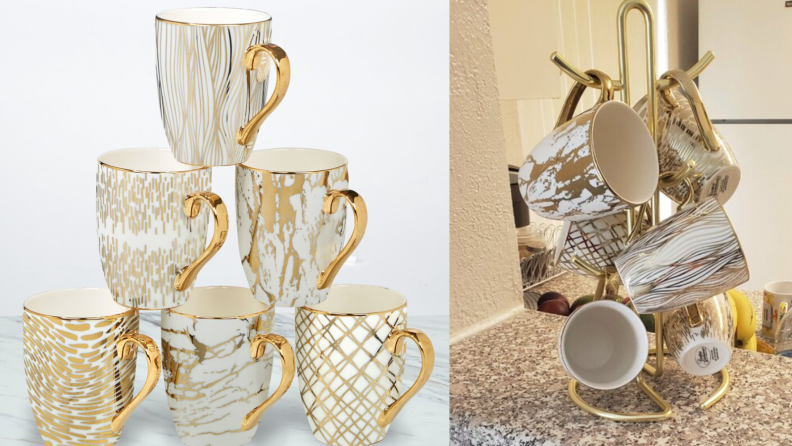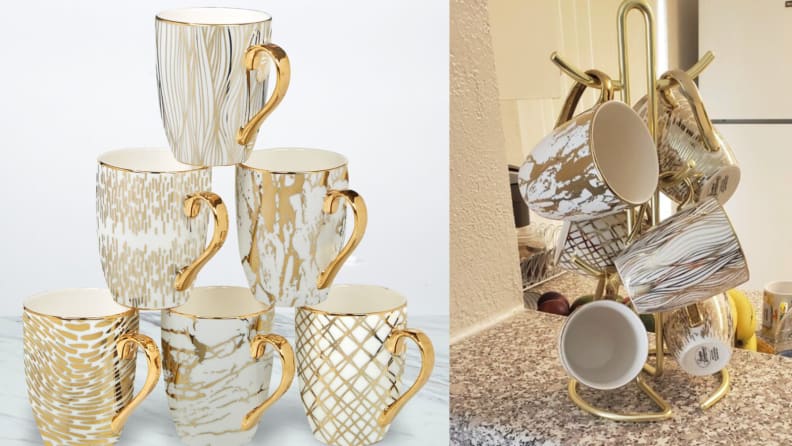 If you drink coffee every day—and especially if you live with other people who do the same—you'll need more than just one mug in your cabinet. This six-piece set is highly rated on Wayfair because the gold-plated mugs look much more expensive than they are (you'll get all of them for less than $30!) and because each mug holds a generous 16 ounces of brew.
Get the Mercer 41 6-Piece Coffee Mug Set at Wayfair for $28.99
6. This chic marble mug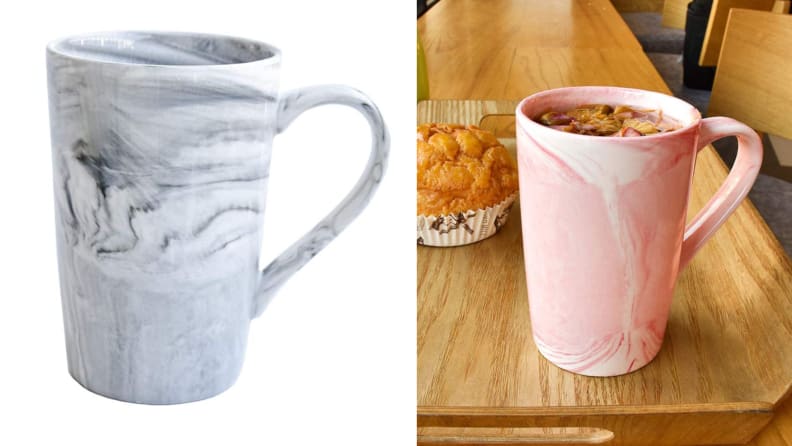 Here at Reviewed, we love things that are high quality but low cost. Which is exactly what this mug is. With hundreds of glowing reviews on Amazon, it's made of lightweight yet durable ceramic that's easy to reheat and clean. Even better, its marble design (which comes in blush pink, sky blue, or gray) makes it look like something you bought at an upscale boutiqute—not for less than $10 (!!) on Amazon.
Get the Smarlin Marble Ceramic Coffee Mug at Amazon for $9.99
7. This mug Joanna Gaines approves of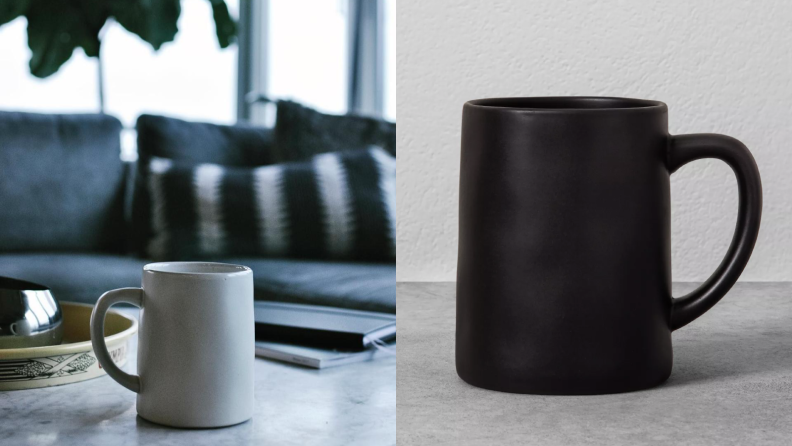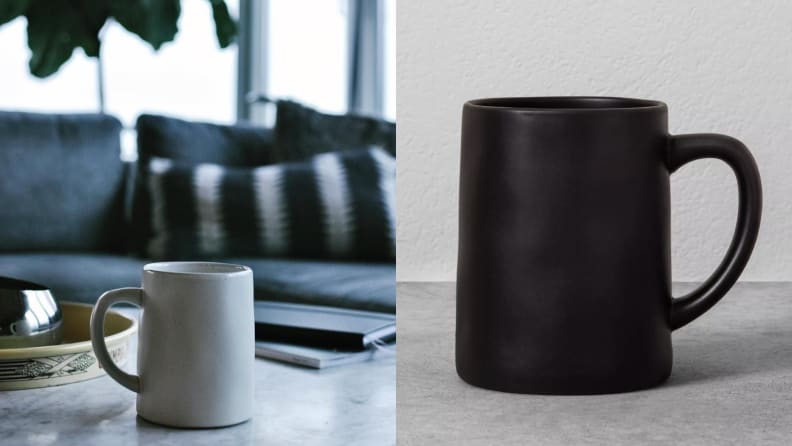 Target is home to all of the things we never knew we needed–like this rustic stoneware mug. Part of Joanna Gaines' trendy home line, the mug has hundreds of reviews praising it for being sturdy and durable (it's both dishwasher- and microwave-safe) and for its simple, timeless design (it can fit in with almost any decor style).
Get the Hearth & Hand Stoneware Mug at Target for $3.99
8. This high-end Le Creuset mug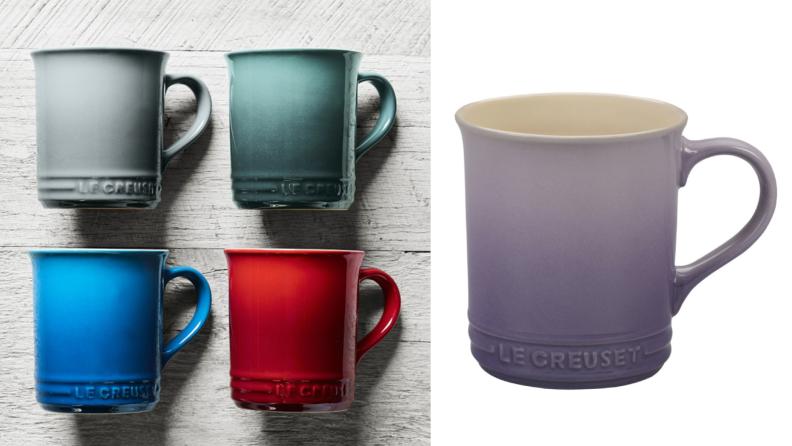 People love Le Creuset for its iconic Dutch oven—but the beloved brand also sells coffee mugs. And according to customers, they're worth buying. Made of the same strong stoneware as Le Creuset's bakeware (which won't easily damage or crack), the mugs come in a rainbow of pretty colors and are coated in scratch-resistant enamel.
Get the Le Creuset Stoneware Coffee Mug at Wayfair for $16.13
9. This mug you can color yourself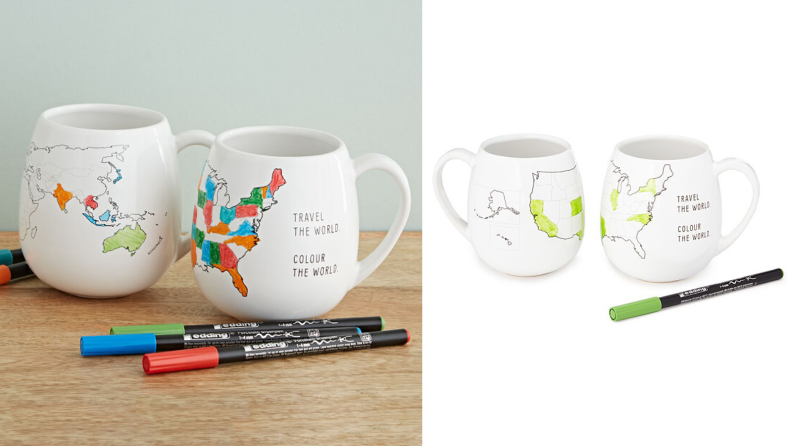 You know those maps where you mark off all the places you've been? Now you can get said map in mug form. This fun mug from Uncommon Goods comes with markers that you can use to color in the states (or countries!) that you've visited. People love that it's easy to decorate the mug and that it adds a unique and personalized touch to your drinkware collection.
Get the Color Map Mug at Uncommon Goods for $24
10. This mug that also brews your coffee
Yes, a mug that you can use to brew coffee exists and yes, according to customers, it's as amazing as it sounds. This Zyliss mug has over 1,000 reviews on Amazon raving how easy it is to use and how convenient it is to make your coffee on the go. It has a clip-in French press filter that you simply add your coffee grounds to along with hot water and voila! A delicious cup of joe in minutes.
Get the Zyliss French Press Coffee Mug at Amazon for $16.95
11. This durable glass mug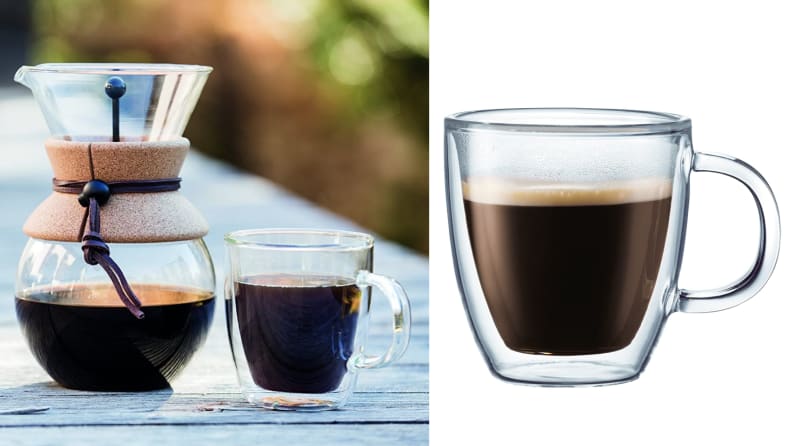 There's something about drinking your coffee out of a glass mug that makes you feel as if you're in a trendy cafe surrounded by glasses-clad intellectuals instead of standing at your cluttered kitchen counter. And while you can't go to said cafe given the coronavirus pandemic, you can bring it to you with your own glass mug. This one is highly-rated on Amazon because it's made of strong, heat-resistant glass and is double-walled for extra insulation (i.e. it will actually keep your coffee hot).
Get the Bodum Bistro Coffee Mug (2-Pack) at Amazon for $29.99
12. These stackable mugs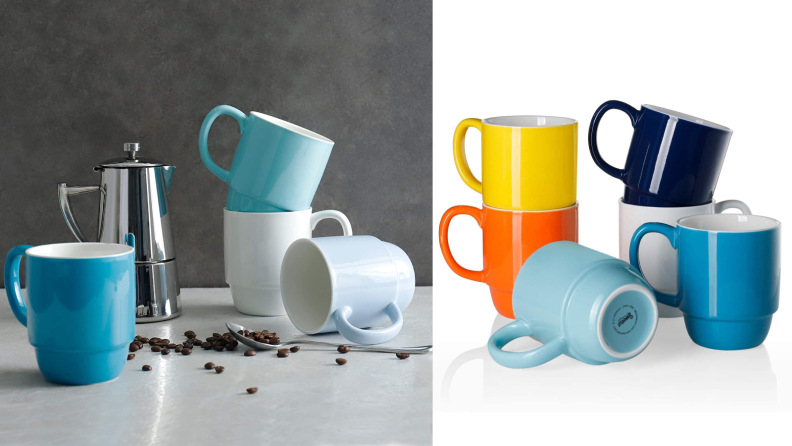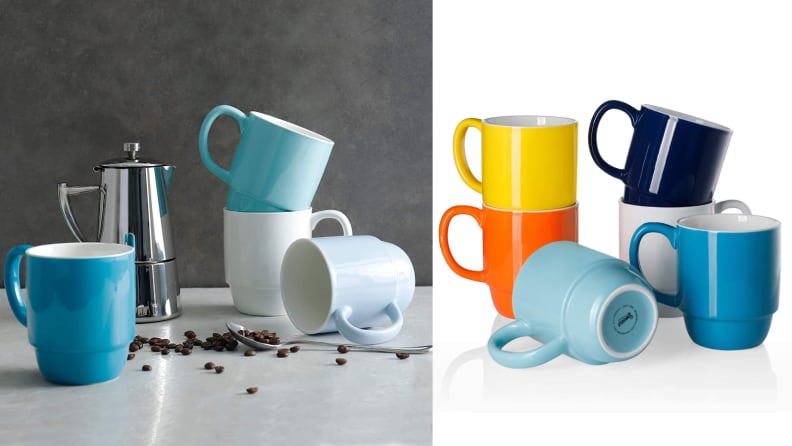 Between your coffee maker, toaster, and assorted plates and bowls you've accumulated over the years, storage space in your kitchen is at a premium. I.e. there's little to no room for your growing coffee cup collection. Enter this stackable set, which will fit neatly and easily on your counter or in your cabinets. Along with their convenient stacking design, reviewers also like that the mugs are made of durable porcelain that's dishwasher-, oven-, and microwave-safe.
Get the Sweese Porcelain Stackable Mug Set at Amazon for $27.99
13. This extra large mug for when you need all the coffee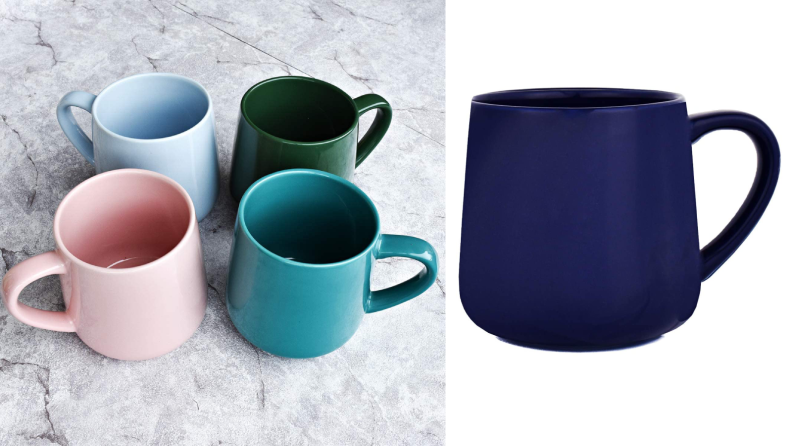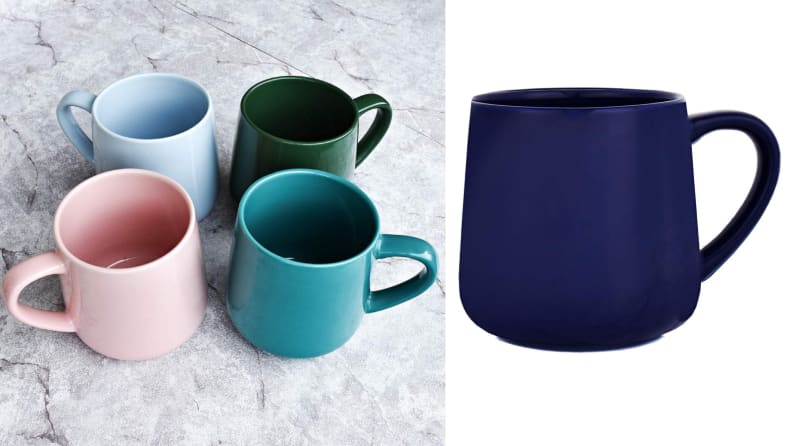 Sometimes a measly 8-ounce cup of coffee just isn't going to cut it. On those mornings, you'll need this oversized mug which holds a staggering 18 ounces. It's received high ratings on Amazon not only for its extra large capacity but also its comfortable-to-hold handle and thick lip for easy sipping.
Get the Bosmarlin Glossy Ceramic Coffee Mug at Amazon for $11.99
The product experts at Reviewed have all your shopping needs covered. Follow Reviewed on Facebook, Twitter, and Instagram for the latest deals, product reviews, and more.
Prices were accurate at the time this article was published but may change over time.