Sometimes you want the simple things, like a piece of perfectly browned toast. But if you're in the market for a new toaster, you may be surprised to learn that's not as easy to get as it sounds. Bells and whistles abound, but the bottom line is that not all toasters can pop up a slice of toast precisely to your liking. We tested eight top-sellers and our favorite is the Breville Die-Cast 2-Slice Smart Toaster (available at Amazon for $104.93).
The Breville doesn't come cheap but the even toasting and solid build, plus some special features, make it an absolute pleasure to use. If you don't care about fancy extras we have a budget pick as well, the Black + Decker 2-Slice.
To find the best bang for your buck, we spent more time than you can imagine deliberating about the color of toasted bread, the perfect setting for bagels, and gauging just how difficult it is to grab the smaller half of an English muffin out from between toaster slots. (Or jump over to our toaster oven recommendations for something more robust.)
Here are the best electric pop-up toasters in order:
Breville Die-Cast 2-Slice Smart Toaster
Black + Decker 2-Slice Toaster Model #TR2900SD
Cuisinart 2 Slice Compact Plastic Toaster
Hamilton Beach Keep Warm Toaster
KitchenAid 2-Slice Toaster with High Lift Lever
Oster Black Stainless Collection 2-Slice Toaster
SMEG 2 Slice Toaster
Dualit 2 Slot NewGen Toaster
Updated September 22, 2018
Advertisement - Continue Reading Below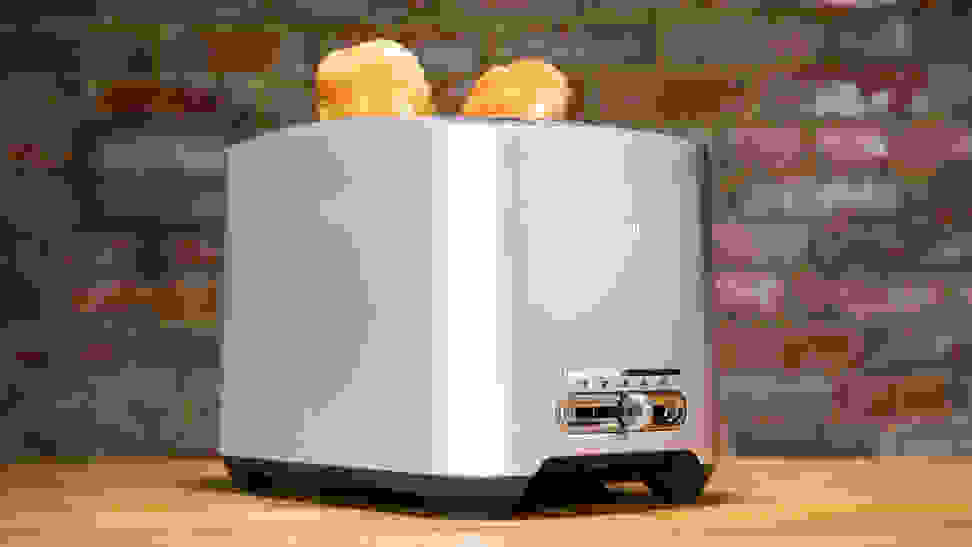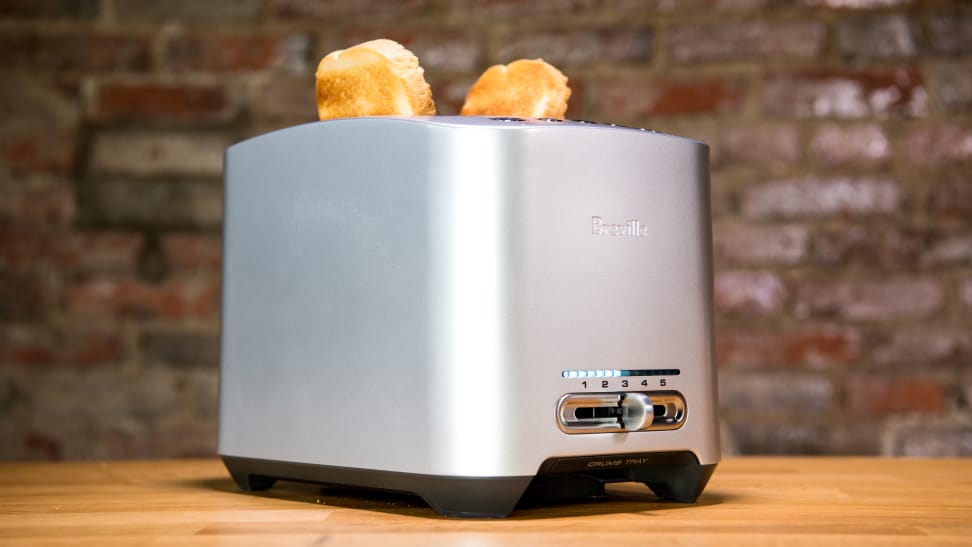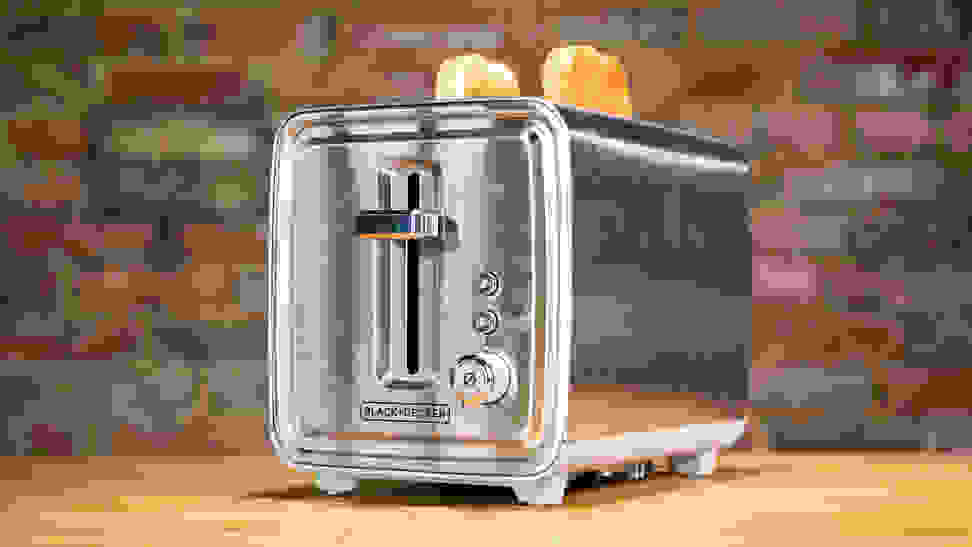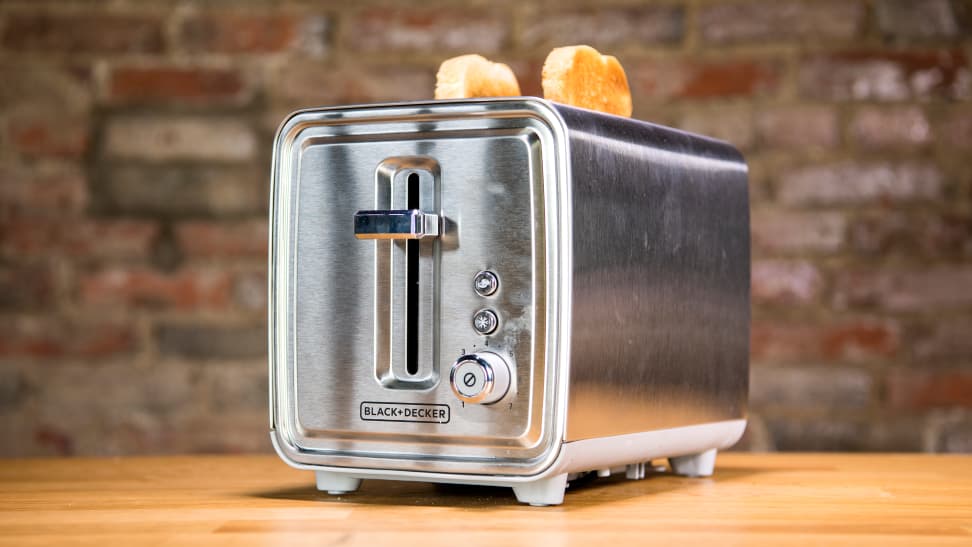 Who am I?
Hi, I'm Sharon Franke, and I've been reviewing kitchen equipment for the past 30 years. In addition to testing and writing about everything from bagels slicers to bread machines, I'm a passionate home cook. Before I became obsessed with cooking appliances and tools of all kinds, I spent seven years working as a professional chef in New York City restaurants. While I'm always on the lookout for the newest recipes and restaurants to try, when I'm cocooning at home, more often than not, it's a toasted bagel that's on my plate.
How we tested
We tested eight 2-slice pop-up electric toasters. Each appliance was rated first and foremost on how well it toasts bread. Could it produce a range of shades and toast evenly enough that all 4 sides come out looking the same? When you make batch after batch does each one come out the same or start getting darker? How does it do on the bagel setting?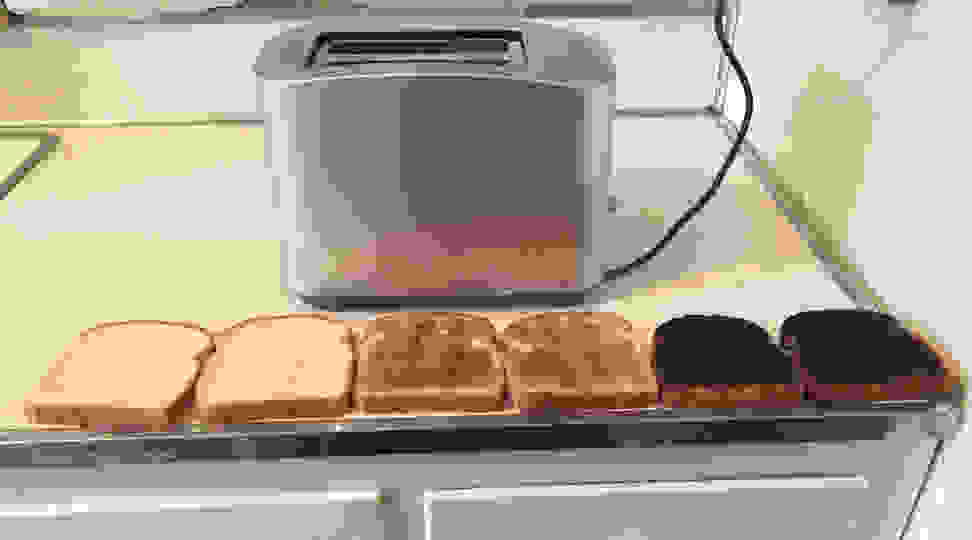 Of course, we also considered the experience of using the product, including how easy it was to set the controls and the convenience of the special features. Since all the toasters got too hot to touch around the slots, whether or not English muffins and bagels popped up high enough to grab without burning your fingers was an important factor. We also evaluated how well each toaster was constructed. And while we didn't include appearance or size in our ratings, we took them into consideration, as this is one appliance that will almost certainly live on your countertop.
Other toasters we tested
If you're shopping for products to make better toast, check out our guide, The Best Serrated Bread Knives.
Advertisement - Continue Reading Below