Kitchen & Cooking
Is this gadget the secret to making great iced coffee at home?
No one wants a watered-down caffeine fix.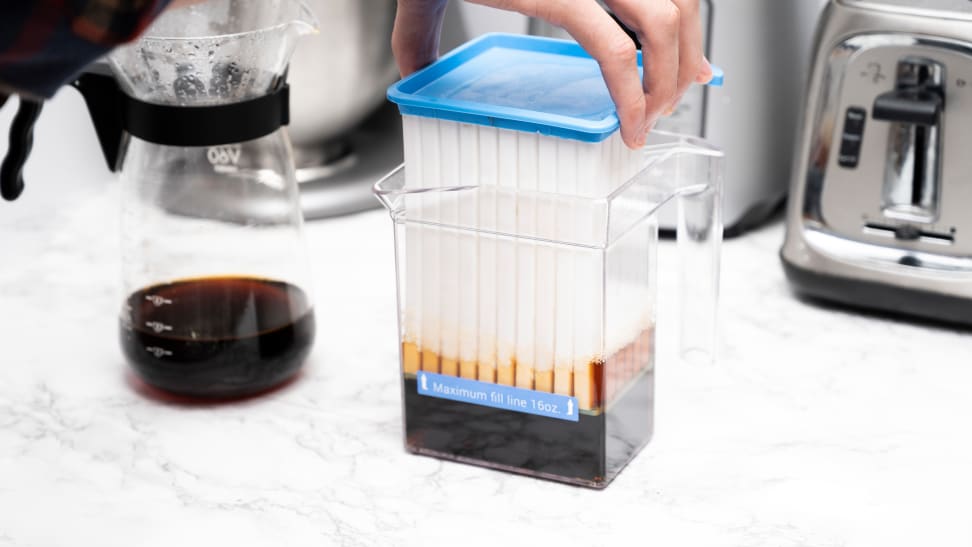 Credit: Reviewed / Betsey Goldwasser
A lot of friends ask me this question: What's the best way to make iced coffee? There's no short answer. From cold brew to automatic iced coffee makers, everyone seems to have their own way of doing it. But no matter how careful you are, there are still roadblocks to the perfect cup—the coffee can be too weak or take too long to chill.
While cold brew may give you smooth, even silky coffee, aficionados who prefer other brewing methods, like pour-over, may have to calculate the exact water-to-ice ratio to get the best result. When I saw experts at George Howell Coffee trying this beverage chiller that can instantly cool drinks without adding ice cubes, I decided to give it a try.
What is the ColdWave beverage chiller?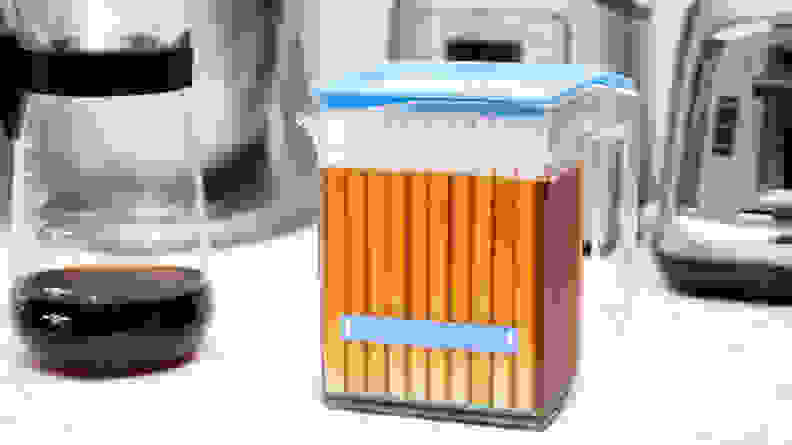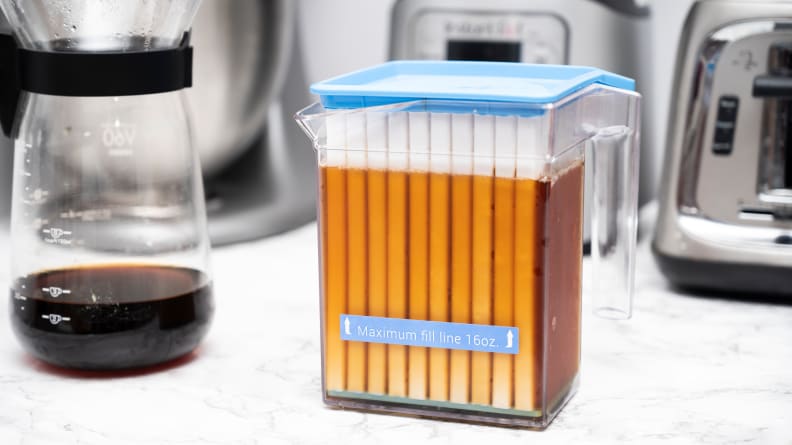 This made-in-the-USA gadget ($40) consists of two parts: a square pitcher with a handle and a cooling core filled with purified water. To activate the cooling mechanism, users need to keep the core in the freezer for at least two hours. The manual also suggests 24 hours in the freezer before use for optimal performance. After the core is sufficiently cooled, users can pour up to 16 fluid ounces of room temperature or hot beverage into the pitcher. Then, insert the cooling core into the pitcher and let chill for five minutes. To serve the beverage, users can pour straight out of the pitcher, without removing the core.
Can the ColdWave really chill a hot drink in five minutes?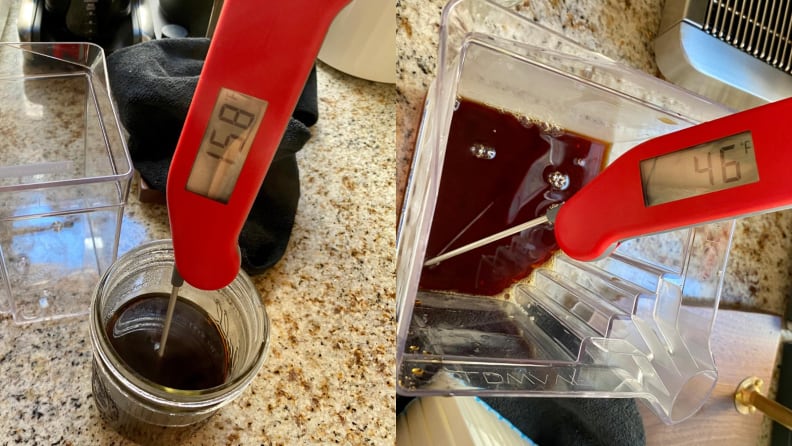 First, we stored the core in the freezer for two hours as instructed. Then, we poured room temperature coffee (76°F) into the pitcher and inserted the core. In five minutes, the temperature dropped to 52°F, which did feel cold on the mouth, but we wouldn't consider it iced. We also tested the chilling mechanism using piping hot coffee (156°F) and had the temperature dropped to 52°F, too.
In our second round of tests, we let the core freeze for 24 hours before use. Within 30 seconds, the temperature dropped to 46°F in both hot and room temperature beverage tests, which we consider sufficiently chilled.
After the tests, we left the chiller on the counter for about an hour. Much to our surprise, the coffee left inside the chiller remained ice cold.
What we like about the ColdWave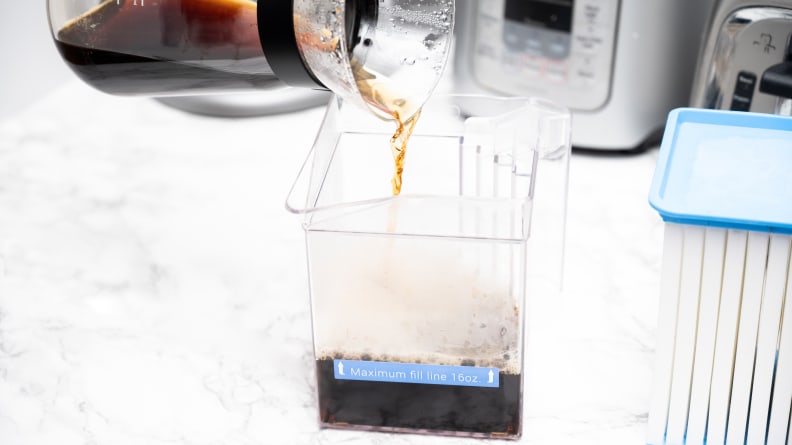 For its price, it's a solidly made device for people who are looking for a fast and easy solution to cool their drinks when ice isn't desirable. The cooling core is made of BPA-free plastic, so there won't be any health concern when used with hot beverages. It can chill two batches of room temperature drinks before it needs to be refrozen. In comparison to other traditional marble chillers that typically cool from the outside, this inserted chilling core enables more contact surface with the liquid, which is why heat transfers out of the liquid more efficiently and quickly.
What we don't like about the ColdWave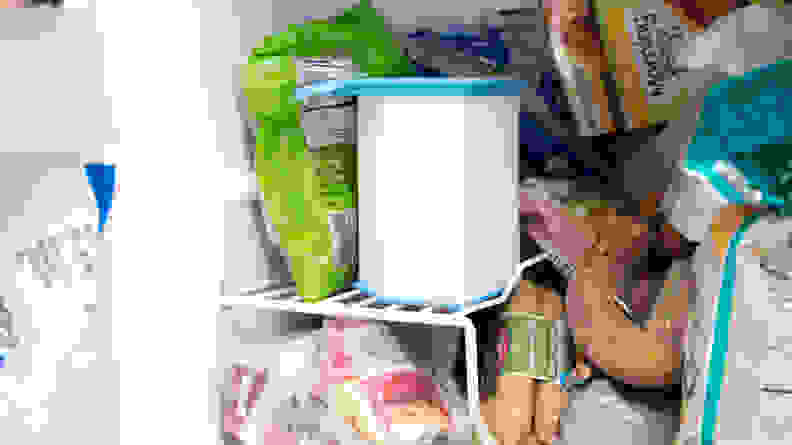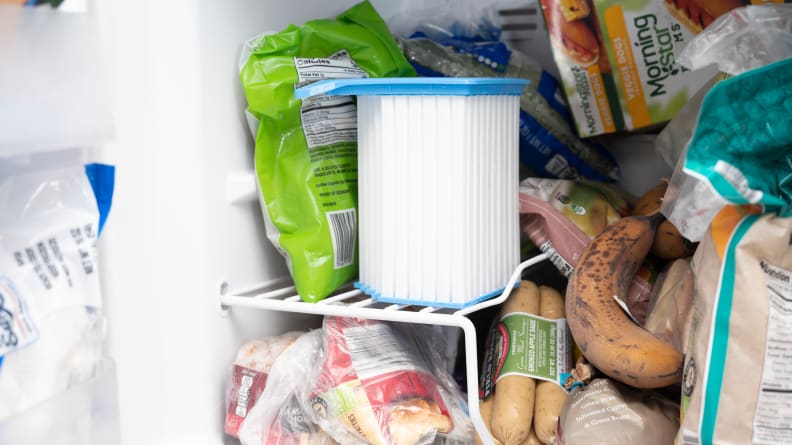 While we love the innovative cooling mechanism, ColdWave's cooling capacity is too small. Though it can be used to chill two 16-ounce batches of liquid before returning to the freezer, it won't be able to chill a cocktail punch for large parties. My partner, Tom, uses this cold brew maker to steep a gallon of hibiscus tea, waits until the tea cools down, and then transfers the tea to the fridge to make iced tea. As this ColdWave chiller can only handle a small portion of the tea, he decided to go back to his old routine instead of using the chiller.
We've also found the oddly shaped core to be inconvenient for storage. Since the pandemic took hold of our daily lives, our freezer has been a crowded place as produce, meat, and frozen fruits quickly occupy space after every shopping trip. As we're forced to be strategic with our freezer space, there's very little room left for the chilling core to be kept there full time. The core is designed to fit in the fridge door compartment, but we had to move things around to make room for it.
In terms of cleaning, ColdWave suggests to let the core dry for at least five minutes before putting it back into the freezer. It ended up being rather difficult—we happened to have used oily beans for the iced coffee test and a gentle rinse didn't wash off all the coffee residue. The residual syrupy coffee dripped all over my freezer after using it for the first time.
Should you get a ColdWave beverage chiller?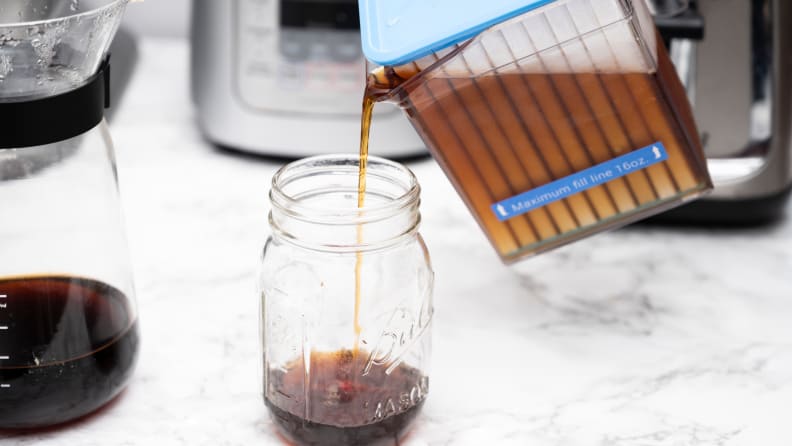 If you like its ability to instantly chill your beverages and you're only consuming small batches, then you may find ColdWave to be a game-changer. Or, if you're a cold brew drinker and want some iced-cold morning joe without letting ice cubes dilute the flavor of your drink, you may also find it useful. Its primary limitations are its capacity and bulky size, which probably won't be a deal-breaker for people living by themselves or having large freezers.
Looking for other iced coffee ideas? Check out our tips and tricks about how to elevate the taste of your iced coffee and the best and smartest coffee gadgets that can deliver the tastiest cup at the touch of a button.
The product experts at Reviewed have all your shopping needs covered. Follow Reviewed on Facebook, Twitter, and Instagram for the latest deals, product reviews, and more.
Prices were accurate at the time this article was published but may change over time.