Kitchen & Cooking
9 floral beverages to help celebrate spring
Botanical spirits, rosey rosé, and booze-free sips to dig into springtime.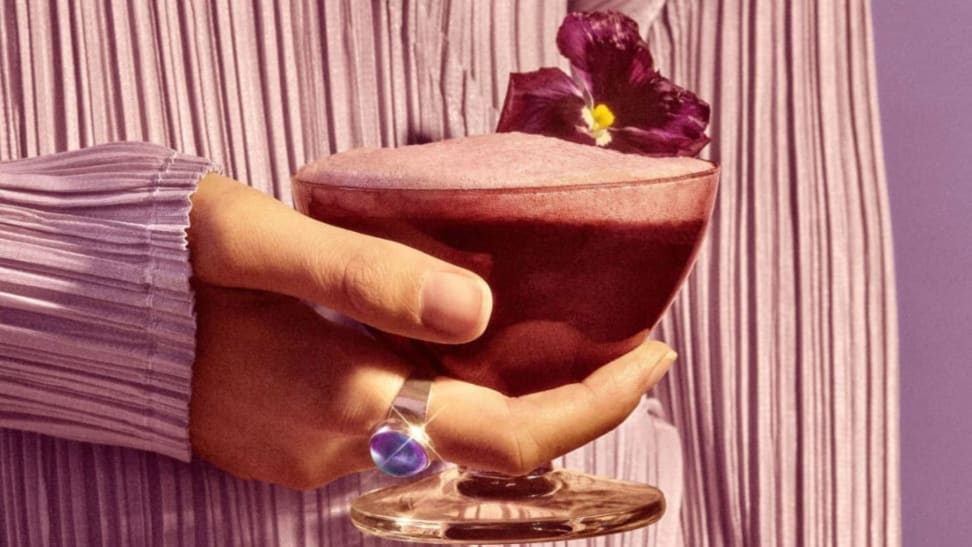 Credit: Haus
Spring has officially sprung, which has us feverish for flowers not only in our gardens and our fabrics, but also in our drinks. Tiptoe through the tulips with us as we share some of our favorite high-proof, low-proof, and no-proof flower-powered drinks for the season, all available for online ordering.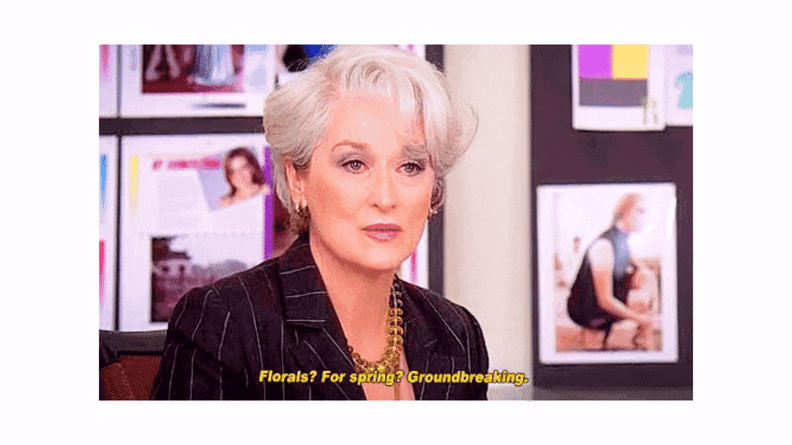 High-proof
These options will have you feeling like the life of the party and have you dancing around the maypole in no time.
1. Wolffer Estate Summer In a Bottle Rosé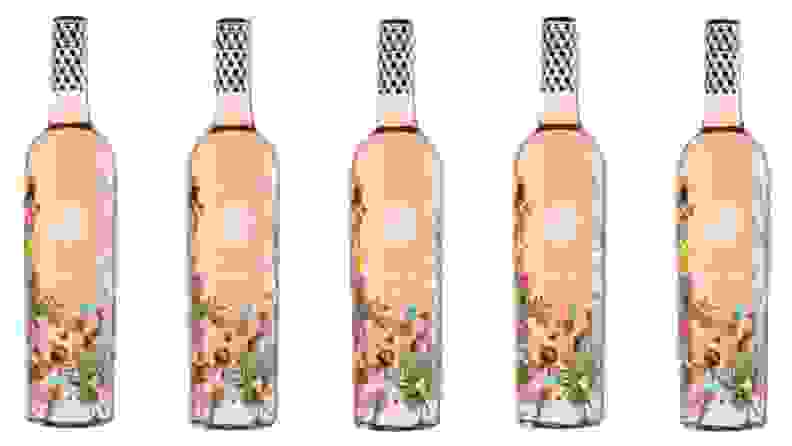 'Tis the season for rosé all day and you're going to snag some Wolffer Estate Summer In a Bottle Rosé to enjoy in the sunshine. Chill this bottle and enjoy on a sunny afternoon al fresco. It pairs well with everything and has a crisp, sun-ripened fruit finish that will have you reaching for the bottle over and over again. Speaking of the bottle, it's a keeper for fresh-cut flowers after you've emptied the contents.
Get Wolffer Estate Summer In a Bottle Rosé on Drizly for $24.99
2. The Botanist Gin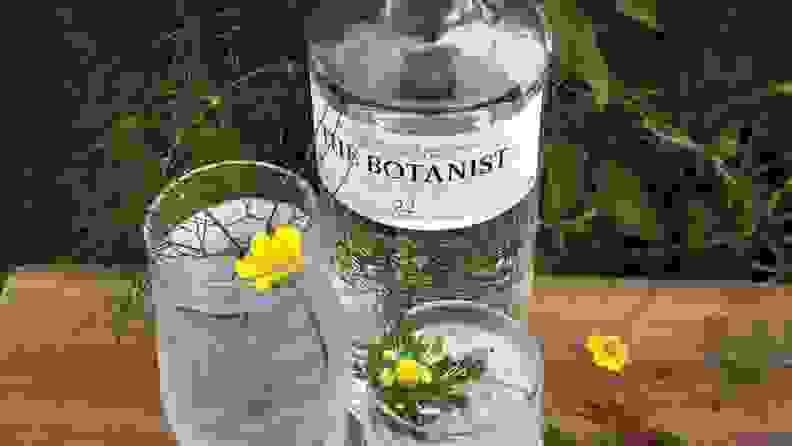 A gin packed with 22 (!!) different foraged botanicals was bound to make our list. If you thought gin was only about the juniper, the professional forager at The Botanist has got some news for you in the form of flowers like red clover, chamomile, creeping thistle, and hawthorn that made it into this tipple all the way from a remote Scottish island.
It drinks like a dream on the rocks or with a splash of tonic, but if you really want to take it to another level and tease out a few more of those botanicals, we suggest adding a splash of St. Elder Natural Elderflower Liqueur and a float of your favorite sparkling wine for a springtime riff on a classic French 75 cocktail.
3. Fruit and Flower Bubbly
It's all in the name and in the can. This Washington state bubbly is one you'll want to pack in the cooler for any outdoor situation: the park, the beach, or perhaps a poolside celebration with a little sparkle and some fun floral notes on the palate. Of course, if your activity is closer to home, this works just as well with your bubble bath or as a porch sipper.
Get the 2-pack of Fruit and Flower Bubbly from Elicit Wine for $10
Low-proof
Push the petals to the metal cocktail shaker, but make it low-key so you can indulge without a headache the next day.
4. Haus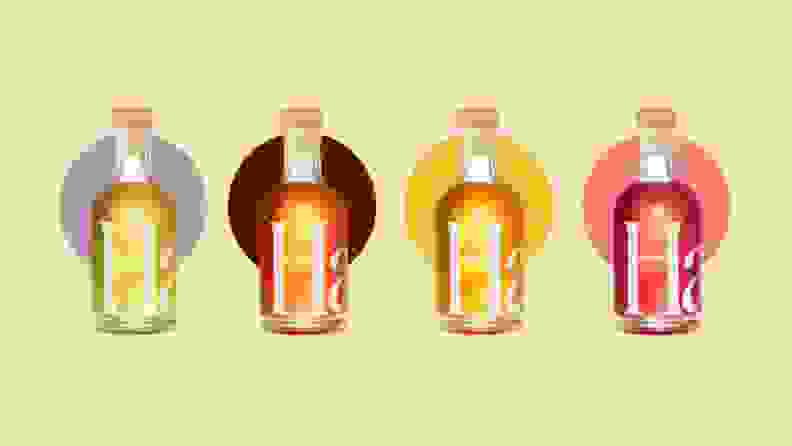 Crafted by third-generation winemakers in Sonoma County, California, Haus is bringing aperitif culture stateside by combining the best winemaking techniques with amazing local fruit and flora. Of the seven (and counting!) different low-alcohol sippers Haus produces, we went with Citrus Flower, Lemon Lavender, and Rose Rosé when we tried them.
We found ourselves reaching for Lemon Lavender several times as the balance of herbaceous and floral notes had us pouring this one on the rocks for a sunset dram reminiscent of sun tea in a field of flowers. Enhance the ambiance with one of the brand's curated Spotify playlists and take a journey from wherever you're imbibing.
Get the Haus Sampler Kit for $40
5. Owl's Brew Boozy Tea
What's better than a tea party? A boozy tea party! The Owl's Brew crew will help you bring out your inner Mad Hatter with its line of hard tea seltzers made with fresh-brewed tea and botanicals. There are four different flavors available, but the standouts are Darjeeling & Hibiscus Flowers, Matcha Pineapple & Chamomile, and the new Jasmine Blueberry & Lemon. Refreshing, refined, and just boozy enough to pair with crumpets and croquet.
Get the 12-pack of Owl's Brew Boozy Tea on Drizly starting at $21.99
6. Flying Embers Hard Seltzer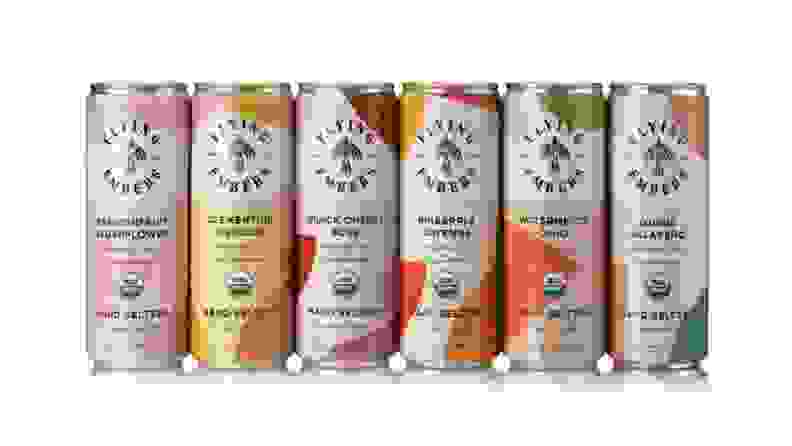 Flying Embers is one of the newest players in the functional beverage category, but it's already making waves with its "better-for-you" hard seltzers. These seltzers pack a ton of botanical flavor along with the good stuff like live probiotics and antioxidant vitamin C. We're pretty obsessed with the Passionfruit Elderflower, but you can try the Fruit and Flora Variety Pack to find your own favorite.
The good stuff extends beyond what you drink, too! Flying Embers donates a portion of all proceeds to firefighters and first responders out of respect for their service to the community during the devastating 2020 wildfires in California and Oregon.
Get the Flying Embers Hard Seltzer Fruit and Flora Variety Pack on Drizly starting at $11.99
No-proof
No ABV? No problem! These selections are great for those of us who want our blossoms without the booze.
7. Kin Euphorics High Rhode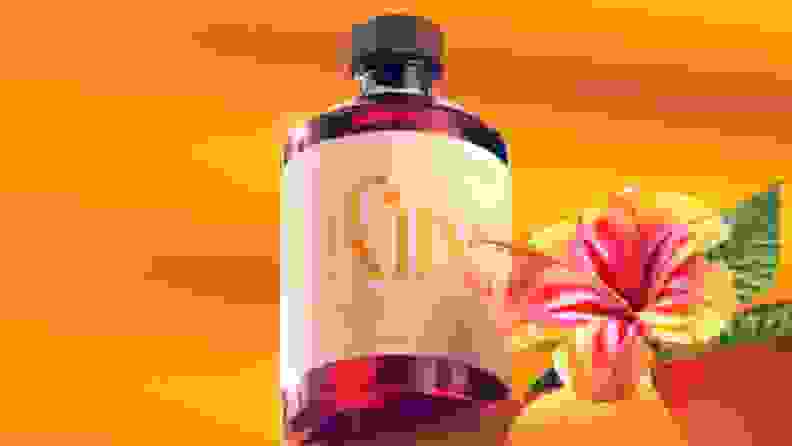 The best way to describe Kin Euphorics products is as follows: elixirs packed with ingredients that are known to boost your mood and help moderate stress without a single drop of alcohol in the mix. Kin's High Rhode has an earthy floral finish and gorgeous deep red hue thanks to hibiscus and rhodiola rosea, one of many adaptogens in the Kin ingredient lineup.
Mixed with bitters and soda, there's a spiced complexity that could convince even the most seasoned cocktail maven to try a different kind of social beverage. Kin ships to all 50 states directly from the brand's website.
8. Dona Spice Sodas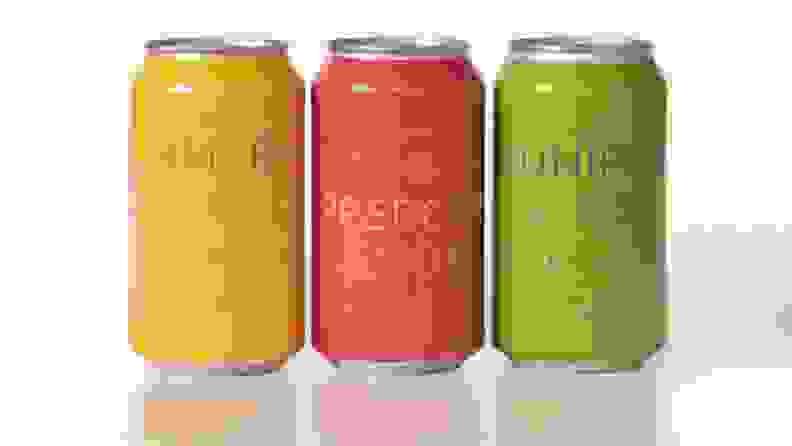 Bring on the festive vibes but hold the booze and unnecessary sugar. For a global take on your spring bevvies, check out this line of unique sodas that will breathe new life into everything you thought you knew about pop.
The Juniper Lime is the perfect refresher on a warm day, the Turmeric Honeybush will actually give you grown-up cream soda vibes, and the Pink Peppercorn has the perfect bite to wake up your hibernating taste buds. Bonus: Dona makes an exceptional line of chai concentrates to spice up your morning ritual too.
Get Dona Sodas Rainbow Pack starting at $24
9. Brooklyn Brewed Sorrel
For the uninitiated, Sorrel is 400 years of Caribbean heritage in deliciously ruby-hued form. Sorrel flower (also known as hibiscus roselle) is the superstar of this festive drink enjoyed all over the Caribbean and parts of Latin America. The Beyonce-approved, James Beard-lauded Brooklyn Brewed Sorrel combines sorrel flower with ginger, cane sugar, cloves, cinnamon, allspice, bay leaves, and orange peel to create a rich mocktail that will appeal to all ages in any season. Enjoy it over ice with a squeeze of lime, and keep a bottle on hand in the cooler months to warm up for a no-fuss alternative to mulled wine.
Get Brooklyn Brewed Sorrel starting at $25

The product experts at Reviewed have all your shopping needs covered. Follow Reviewed on Facebook, Twitter, and Instagram for the latest deals, product reviews, and more.
Prices were accurate at the time this article was published but may change over time.