Kitchen & Cooking
Here's what happened when a self-described 'terrible' cook tried our favorite meal kit
Who knew a simple meal kit could be so life-changing?
To begin the saga of my meal kit journey, I should start by telling you a little bit about myself. For starters, if I were to choose a happy place, it would be the frozen foods section at Trader Joe's. I was essentially living off their chicken tikka masala, vegetable biryani, and chicken burrito bowls before I signed up for Home Chef. I even had them stockpiled in the freezer at my work so I never had to stress about forgetting a sad desk lunch. Don't get me wrong, I definitely would've preferred a salad from Sweet Green, but that's almost triple the cost of an under-$5 pre-made meal from TJ's. You see my point?

This isn't to say I don't enjoy the general spirit of cooking and cuisine. I'm an adventurous eater and love to try new restaurants. I'm an avid fan of the "Gourmet Makes" videos by Bon Appétit, and I've seen nearly every episode of Top Chef (but who's counting). I guess I could be considered a "foodie," even though I think the term is something that pretentious yuppies say to elevate themselves above everyone else who merely likes food—a large proportion of the world, I'm assuming.

Still, as much as I love scrolling through the New York Times Cooking Instagram, I'm just not the type of person to go out, buy a bunch of ingredients, and make one of those recipes myself—and therein lies the problem. I don't mind the actual cooking aspect, but I honestly just don't have the desire to meal plan and grocery shop each week. It's expensive and time-consuming, and why would I bother when those cheap Trader Joe's meals are calling my name?

When you think about it, like a busy parent, I'm the ideal customer for meal kit companies like Blue Apron and Hello Fresh. So when I finally decided to try out Home Chef, the best meal kit Reviewed has tested, it was a long time coming. And let me tell you: It's been my salvation.
How does Home Chef work?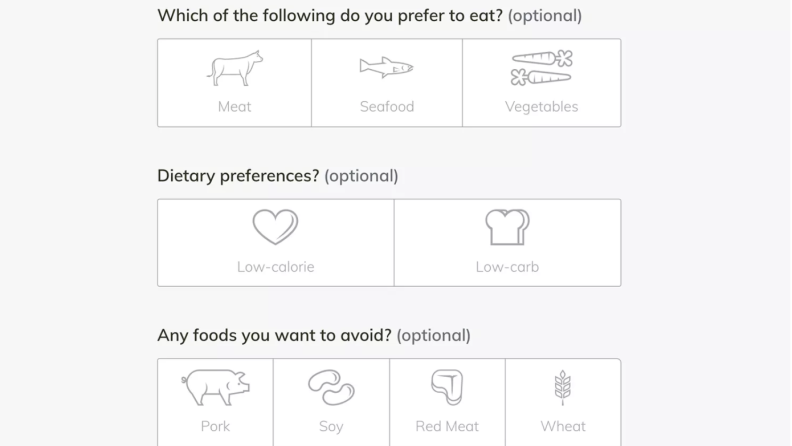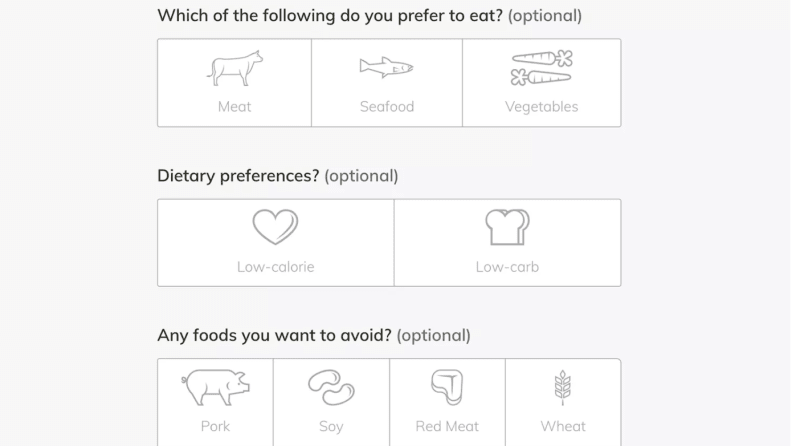 If you truly don't know where to begin with a meal kit, that's okay. Home Chef makes it easy for even the most novice cooks to order and create restaurant-quality meals. Both the website and app are very straightforward and make it simple to sign up, make changes to your order, skip weeks, or cancel. The recipes are also broken-down into a step-by-step process that's instructive and informative.

When you initially sign up for your subscription, you select how many meals you want per week, and how many portions you want from each meal. You can also input any foods you want to avoid or dietary preferences you may have. For the record, I have none, unless having the cilantro yucky gene counts—but I'm proud to say I've added it to a few meals with minimal aversion! Growth!


Each week, you choose from 14 different dinner options from a customizable menu, three of which are vegetarian. The meals are $9.95 per serving, unless you want to upgrade your protein or choose the "Culinary Collection" meal, which is $12.95 a serving and a bit fancier. They also have recipes labeled "15 Minute Meal Kits" that can be made in a flash, as well as "Oven Ready" meals that only require you to mix all the ingredients into a provided foil pan and pop it in the oven.

You can also select which day you'd like your Home Chef box to be delivered. The box lands right on my doorstep usually around 1 p.m. on Tuesdays, and inside are the meals I've chosen for the week, packaged in zippered, labeled bags. The meats are vacuum-sealed and lay on the bottom of the box, separated by cardboard and kept cold with a couple of gel packs. For the most part, the packaging is recyclable as well, which is an important factor for me.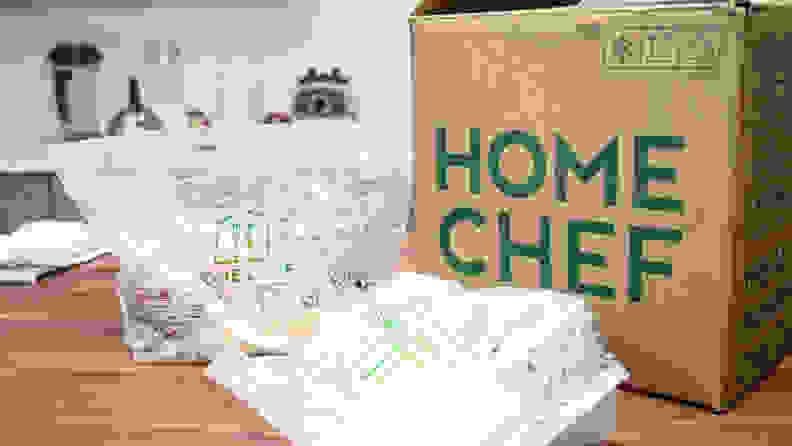 I found the kits to be super well organized and easy to fit in the fridge. They contain almost all the ingredients to prepare each meal, save for olive oil, salt, and pepper. The recipe cards provide clear instructions and guidance, down to the level of difficulty and the time it takes to prepare each meal.

Why I love Home Chef

I'm stating the obvious here, but meal kits are super convenient. They're basically a life hack that I didn't know I needed. I can't stress enough how refreshing it is to finish work and not worry about what to make for dinner. Because I order two servings per meal, I also don't have to stress about what to eat for lunch the next day. I've found Home Chef's portions to be quite substantial too, so for anyone who is pro-leftovers, I highly recommend it.

I can also credit Home Chef for shaping me into a better cook. Through each meal prep, I've learned useful techniques like how to candy nuts and pickle vegetables, and have become more confident in the kitchen as a result. As it turns out, a meal kit was just the thing I needed to get cookin'.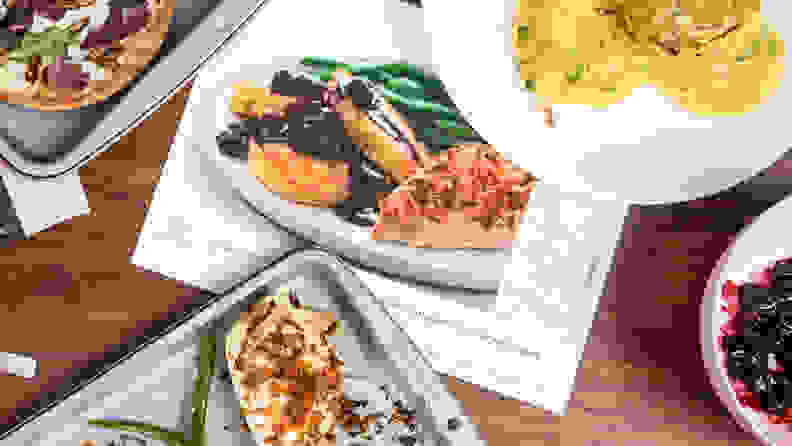 Home Chef's attention to detail and well-thought out recipes make this service ideal for beginners like me. I've certainly cooked up the best meals I've ever made, which should tell you something. Each one I've tried, from the Apple and Goat Cheese Flatbread to the Beef and Poblano Tamale Pie has been delicious. While I love the convenience and flexibility that Home Chef adds to my life, my favorite part about it remains the truly fantastic flavors. I can't stop thinking about the Roasted Butternut Squash Risotto, and I blame Home Chef entirely.
Are there any cons to Home Chef?

I have some good news and some bad news. The bad news is that like anything in the world, Home Chef isn't perfect. The good news is that despite its flaws, I love the service and have no plans on reverting back to a meal kit-less life any time soon.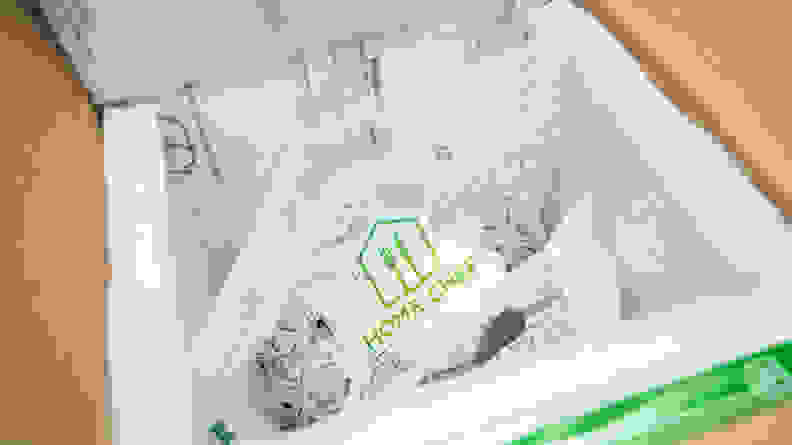 One thing that does weigh heavily on me is the amount of packaging waste you end up generating each week with a meal kit. I do think that Home Chef does a decent job of attempting to be eco-friendly; the box, the bags, and the insulation are all recyclable. But, the mini containers and packets that many ingredients come in are sadly not. Alas, I like to tell myself that perhaps the scale evens out from the takeout and frozen entrees I'd be eating instead.

Something else I've noticed is that each meal does seem pretty caloric. We're talking anywhere from 800 to 1,000 calories per serving. I would attribute this not so much to the meals themselves but to the serving size. However, as someone who loves leftovers, this has worked out well for me. I can get three, even four meals out of a kit intended for two people.

Another problem I've encountered with Home Chef lies with the vacuum-sealed meats. On more than one occasion, I've found my proteins to have small holes along the edge of the plastic, resulting in an unpleasant, smelly, leaking mess. On the upside, Home Chef's customer service is super responsive and very generous. Any time I've had this problem, I've shot them a quick email, and gotten my entire meal refunded.

Is Home Chef worth it?

Obviously, if you're like me and dislike meal planning and frequent grocery store trips, then Home Chef is definitely worth checking out. On the other hand, if you're someone who loves picking out fresh produce at the farmer's market and cheffing up made-from-scratch meals, then I don't think a meal kit is for you (and also—know that I'm jealous of you).

For me, I can honestly say that Home Chef has made me a better cook and changed the way I eat. I've been a member for almost six months now, and won't stop telling my friends and family to sign up as well.

I recommend Home Chef to anyone who wants to save time and money shopping for food, is bored of their current dinner routine and wants to mix it up, or simply wishes to learn new cooking techniques. Not only has it made my life easier, but in the process of making these yummy meals, I'm becoming more skilled in the kitchen. Instead of "terrible cook" who "almost set fire to her college apartment by forgetting she was broiling nachos," I now prefer the term "budding chef."

Sign up for Home Chef and take $15 off each of your first four orders
The product experts at Reviewed have all your shopping needs covered. Follow Reviewed on Facebook, Twitter, and Instagram for the latest deals, product reviews, and more.
Prices were accurate at the time this article was published but may change over time.