Kitchen & Cooking
KitchenAid's new cordless appliances make their debut
Home cooking never looked so good.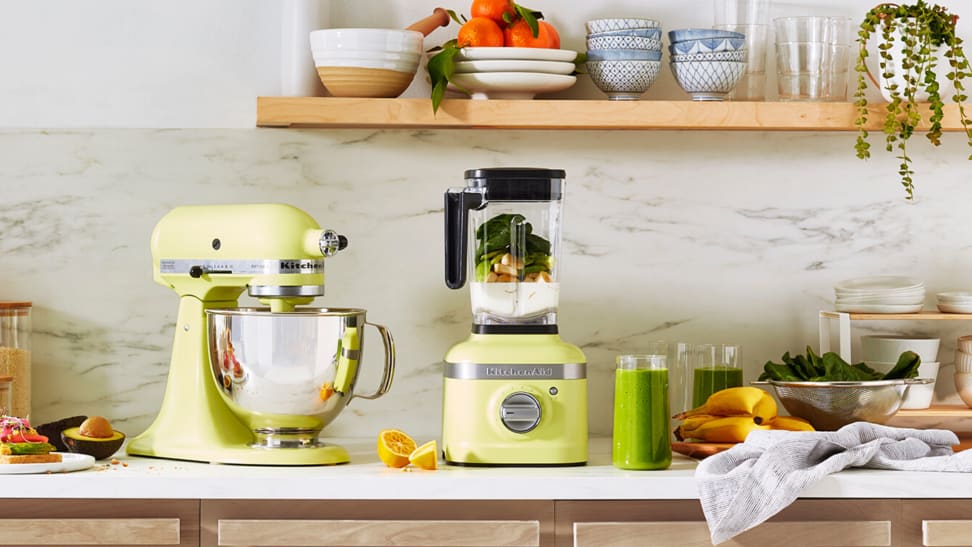 Credit: KitchenAid
A mainstay in the cooking world for a reason—KitchenAid consistently releases products beloved by home chefs year after year. But it's just as known for keeping things fresh, especially when it comes to new colors and innovations.
Earlier this year, KitchenAid announced its color of the year, Kyoto Glow, a yellow-green shade sure to give any kitchen a welcome pop of color. Cordless small appliances were also announced, but they've finally made their official debut so they're ready to find their home in your kitchen. Here's the skinny on both developments.
Kyoto Glow is the color of the year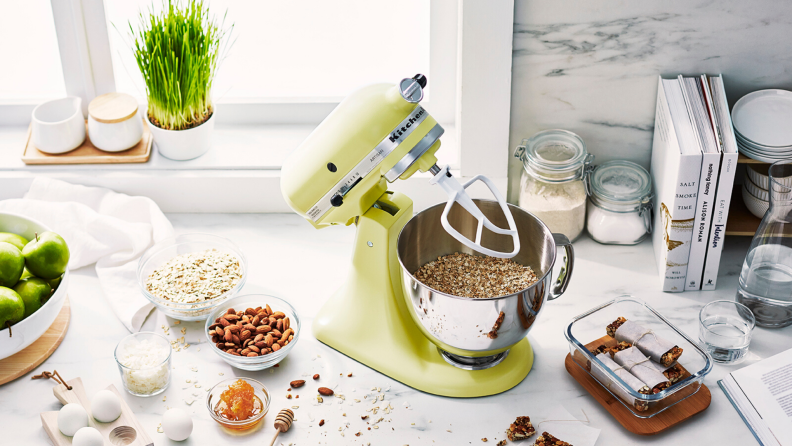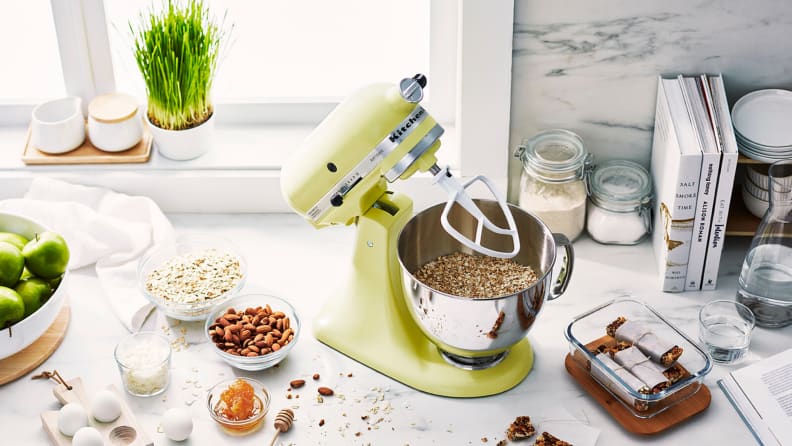 Optimism? Tranquility? Rejuvenation? Sounds pretty good right now. KitchenAid is hoping its 2020 color of the year is the answer. Kyoto Glow is both calming and inspiring—and who couldn't use a bit of both?
Named after the beautiful, ancient Japanese city known for its cherry blossoms and temples, Kyoto Glow is a new shade of green with a lot of yellow undertones. It's bright, but not neon, and feels fresh and modern. You wouldn't have seen it in your grandma's kitchen.
The Artisan Series Stand Mixer, which is the best stand mixer we've ever tested, and the newest K400 Variable Speed Blender are available in Kyoto Glow. Either one would be a stand-out in a neutral white or gray kitchen.
New high-powered cordless appliances make their debut
KitchenAid has cooked up more than a new color. A new collection of cordless appliances debuted in early May, including a hand blender (model KHBBV53), a 5-cup food chopper (model KFCB519), and a 7-speed hand mixer (model KHMB732). Each currently has 50-plus reviews, and most are a whopping 5 stars.
Each product has an MSRP of $99.99 and comes with a charger that will take it from empty to fully charged in 2 hours. The items are available in a spectrum of seven colors: white, black matte, matte charcoal grey, Onyx Black, Blue Velvet, Empire Red, and Passion Red.
While, traditionally, cordless appliances haven't been able to deliver the same power as corded ones, KitchenAid claims these will have all the oomph you need. In fact, it says, on a single charge, the hand blender can blend 25 bowls of soup, the chopper can tackle 40 onions, and the hand mixer can whip up enough dough for 200 cookies.
We're hoping this collection lives up to these claims—you can't beat the convenience of being able to take your appliance to your food instead of the other way around. It's much easier to purée vegetables into a bisque on the stovetop than to carry the pot to a spot near an outlet.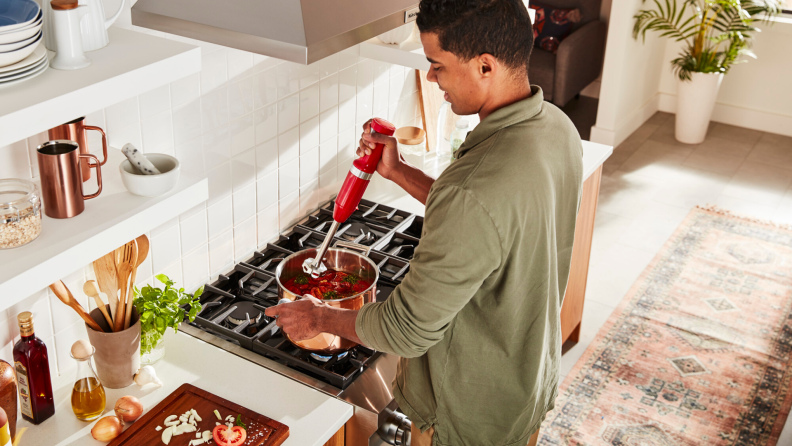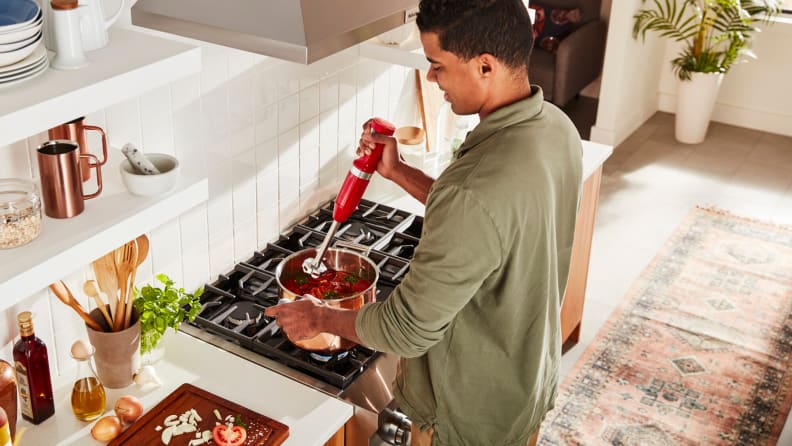 And the hand blender is equipped with a removable pan guard to protect your cookware from scratches. Whether you're making snickerdoodles or a custard sauce in a bowl set over hot water, wouldn't it be easier to not worry about a cord getting in the way?
If you want to make guacamole tableside while you're entertaining guests on the patio, you could bring the chopper outside. Think of it as a modern-day mortar and pestle.
*Get the KitchenAid Cordless 5-Cup Food Chopper at KitchenAid for $99.99
*Get the KitchenAid Cordless Variable Speed Hand Blender at KitchenAid for $99.99
*Get the KitchenAid Cordless 7-Speed Hand Mixer at KitchenAid for $99.99
The product experts at Reviewed have all your shopping needs covered. Follow Reviewed on Facebook, Twitter, and Instagram for the latest deals, product reviews, and more.
Prices were accurate at the time this article was published but may change over time.