Kitchen & Cooking
10 popular summer kitchen gadgets you need for your next barbecue
Grilling is fun, but don't forget about the sides!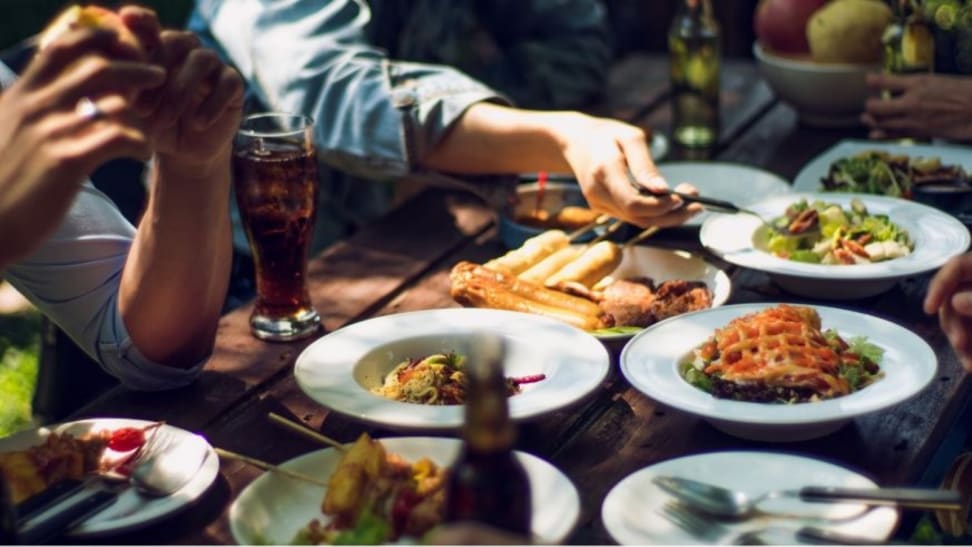 Credit: Getty / torwai
When you think of summer cookouts, a backyard grill is no doubt the centerpiece that steals your attention. But grilling is only part of the fun—there's a lot of slicing, coring, pressing, and chilling to be done to make your event come together. For large family gatherings, when it's hard to keep track of every small task and cook time, these inconspicuous sidekicks can help get the job done.
Our team sourced these summer cooking tools from Amazon favorites, friends and family recommendations, and our previous roundups to help you achieve your perfect outdoor party.
1. A strawberry huller for quick seasonal desserts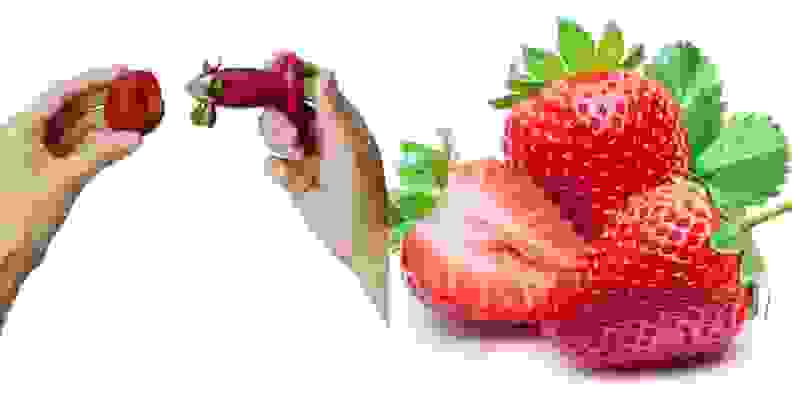 I always make a strawberry cheesecake from scratch for family events in the summer. To many people's surprise, the most exhausting part of preparing the dish hasn't been the baking, but strawberry hulling—until my friend recommended this nifty invention. Don't be fooled by its humble design: It actually saves you plenty of time with its accurate slicing (try to slice out the white bitter part) and stem-hacking, whether you're making a fruit salad or baking a cake.
Get the Chef'n Strawberry Huller on Amazon for $7.95
2. Our favorite vegetable peeler for prep work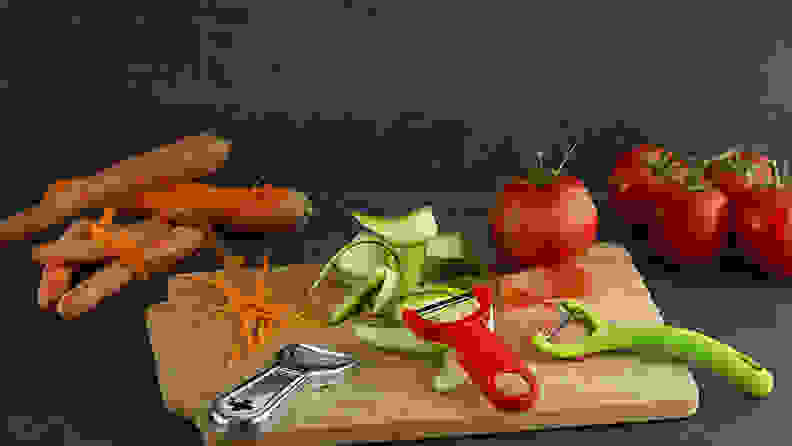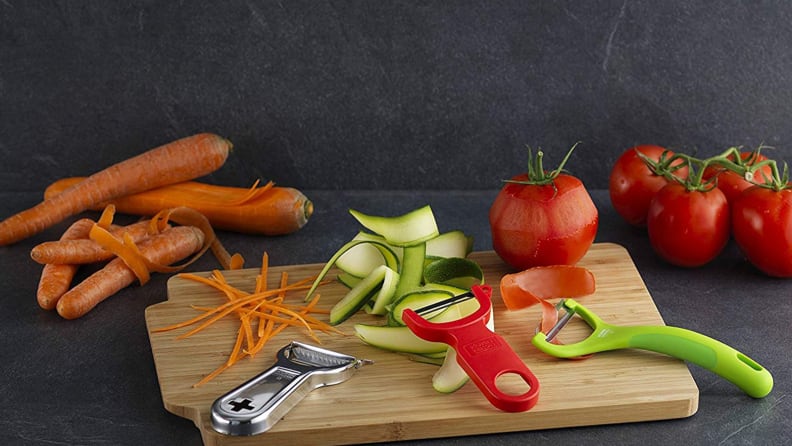 It's hard to pick and choose which gadgets to keep in a small kitchen, but our favorite vegetable peeler is a keeper. Making a salad for your barbecue doesn't need to take an hour! It is sharp, fast, and effortless to use. It quickly moves through everything from potato skins to lemon peels.
Get the Kuhn Rikon 3-Set Original Swiss Peeler on Amazon for $7.99
3. A beverage cooler that chills your drinks in one minute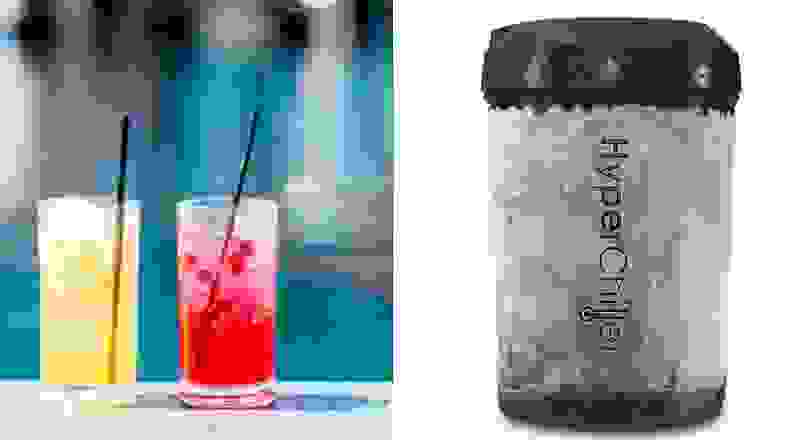 Ever been disappointed to reach into the cooler at a party and find that all the cold drinks are gone? This Amazon favorite can cool your drink of choice in under 60 seconds with just a Ziploc bag of ice and two AA batteries. It also won't cause any foam or fizz when chilling.
Get the HyperChiller Patented Beverage Cooler on Amazon for $29.95
4. A hamburger press for easy patties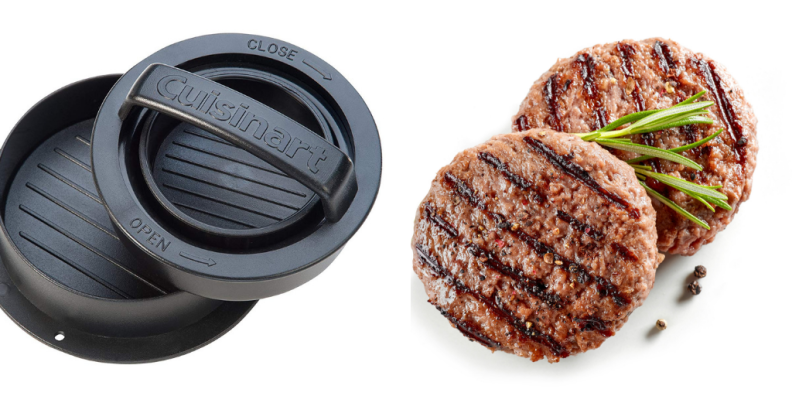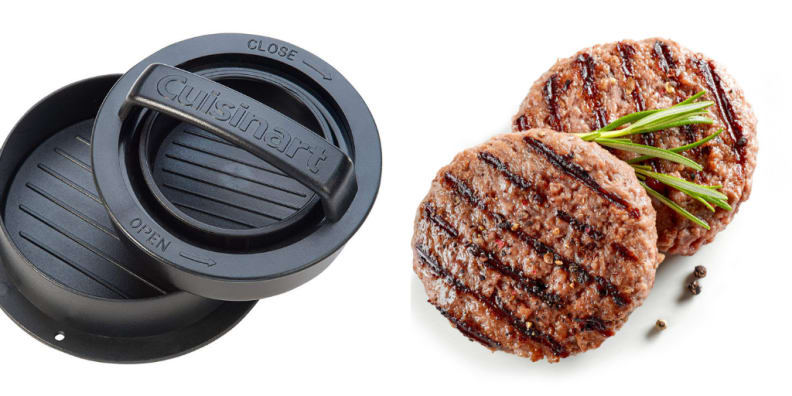 Summer grilling isn't complete without burgers. A PBS report on American beef consumption showed that Americans consume nearly 50 billion burgers annually. Whether you're making dinner for yourself or cooking for a party, having a burger press handy allows you to prepare these patties more efficiently and uniformly. This Amazon top-seller also offers a more hygienic way to shape ground meat without having to touch the mix. You can also be creative with the press and make fish cakes and turkey burgers.
Get the Cuisinart CSBP-100 3-in-1 Stuffed Burger Press on Amazon for $10.86
5. A multi-purpose watermelon slicer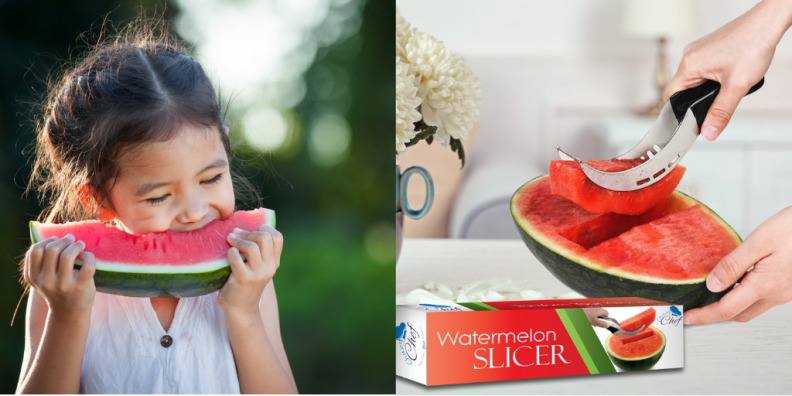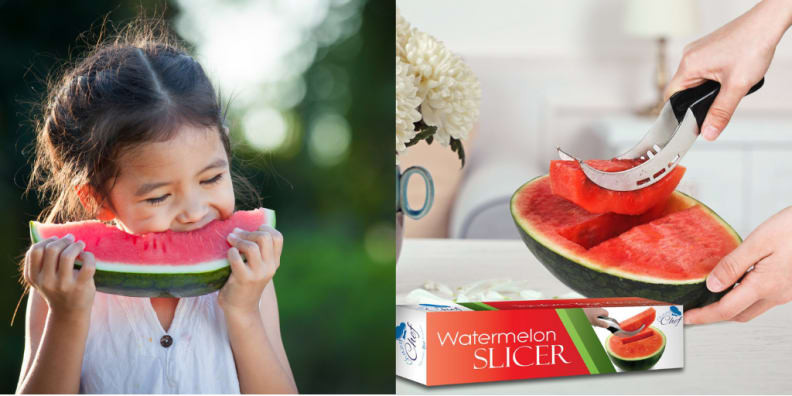 When summer heat arrives, there's nothing better than biting into a sweet, juicy piece of watermelon. With this tool, there really isn't any excuse to buy the pricey pre-cut watermelons in the store. This Amazon favorite features a carver, slicer, and server—it even works on cantaloupes and cakes.
Get the Chuzy Chef 3-in-1 Watermelon Slicer on Amazon for $5.99
6. Chef'n corn stripper for the perfect salsa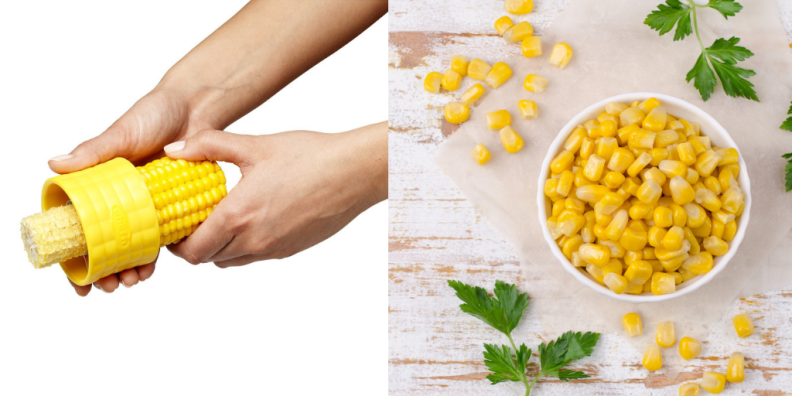 The Chef'n citrus juicer won our editors' hearts in our citrus juicer roundup a while back, so it should come as no surprise that its corn stripper has tons of positive reviews. With an easy twist, this mini tool strips kernels off corn cobs smoothly, making your next salad or salsa quick and simple. The sharp stainless steel blades can cleanly and easily shave off kernels in seconds, and it's dishwasher safe on the top rack.
Get the Chef'n Corn Stripper on Amazon for $7.99
7. A fruity soft-serve maker for every kind of diet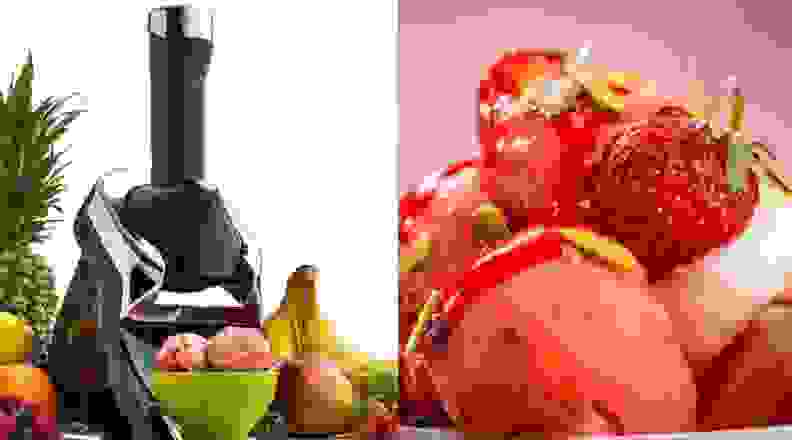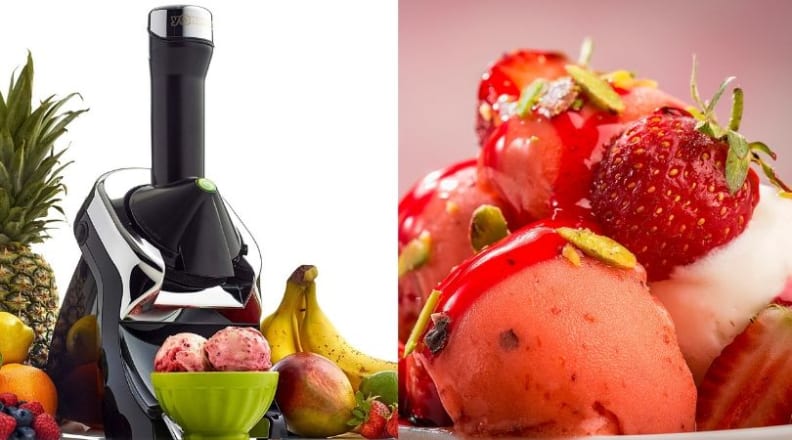 Being mindful of your guests' dietary requirements is one of the most important aspects of hosting a wonderful gathering. Whether someone's on a dairy-free diet or is lactose intolerant, this dessert fruit soft serve maker allows everyone to indulge. It turns frozen fruit into a delicious, healthy soft-serve treat that tastes like ice cream, without the additional fat, sugar, or preservatives (but if you do love homemade ice cream, then our ice cream maker roundup can help you pick out the best one for you.) This frozen treat maker's chute easily accepts berries, sliced mango, and cantaloupe along with frozen banana, and the integrated spinning blade mashes and incorporates the fruit into a silky-smooth confection with the texture of soft-serve ice cream or yogurt.
Get the Yonanas 987 Elite Powerful Dessert Fruit Soft-Serve Maker on Amazon for $129.99
8. A pineapple corer to up your cocktail game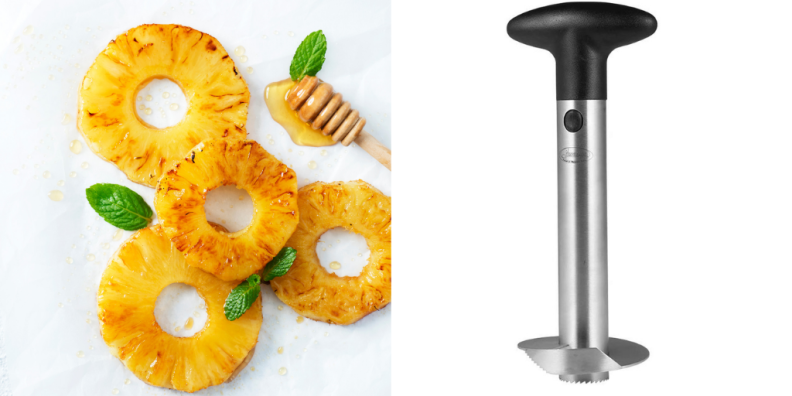 Trying to mixing up a piña colada while you wait for the meat to be done? A pineapple corer can help. With over 700 five-star reviews on Amazon, this corer removes perfectly-formed rings while leaving the core attached to the rind, making the perfect serving vessel. The upgraded version features a sharper and thicker blade, as well as added safety measures to prevent accidental injury.
Get the Newness Premium Pineapple Core Remover and Slicer on Amazon for $9.33
9. A s'mores maker that doesn't require a fire pit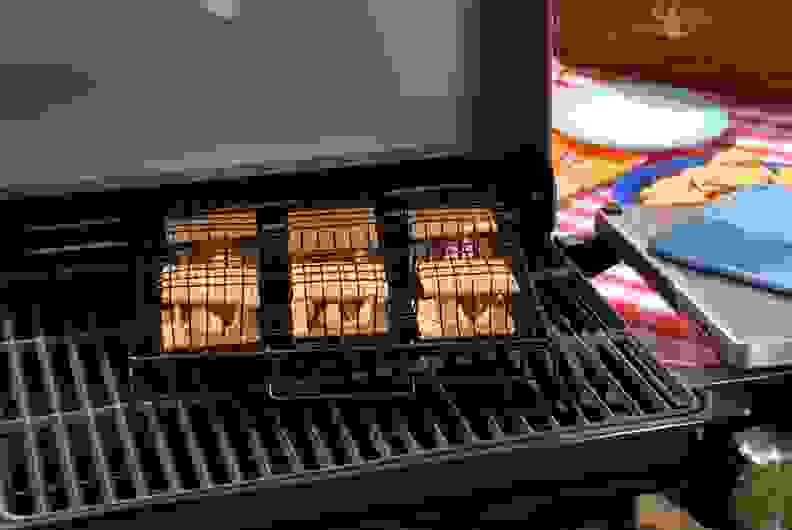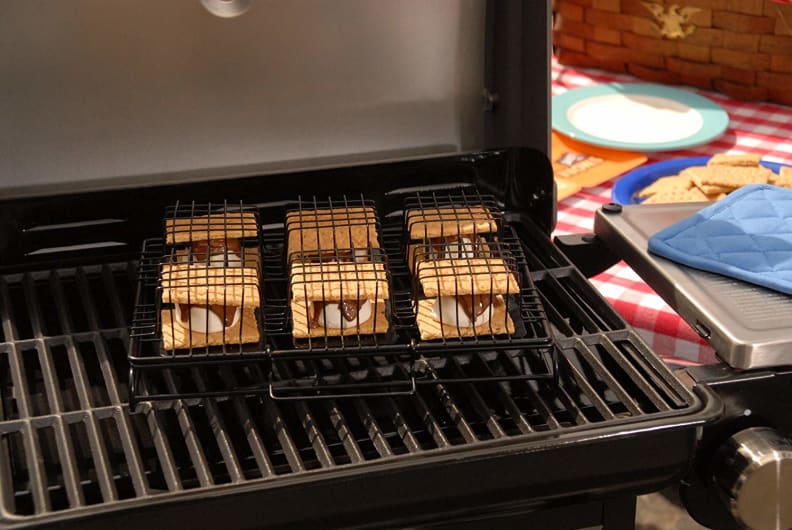 Don't have a fire pit? This S'More to Love s'mores maker offers a fast and easy way to achieve that scrumptious marshmallow, chocolate, and graham cracker combo right on the grill. With this tool, you cook six s'mores at a time, thanks to its compartment design that holds individual s'mores in place as it melts them into gooey treats. Amazon reviewers love it for its ease of use and the fun it brings to family parties.
Get the S'More To Love S'More Maker on Amazon for $12.73
10. An avocado slicer for stress-free guacamole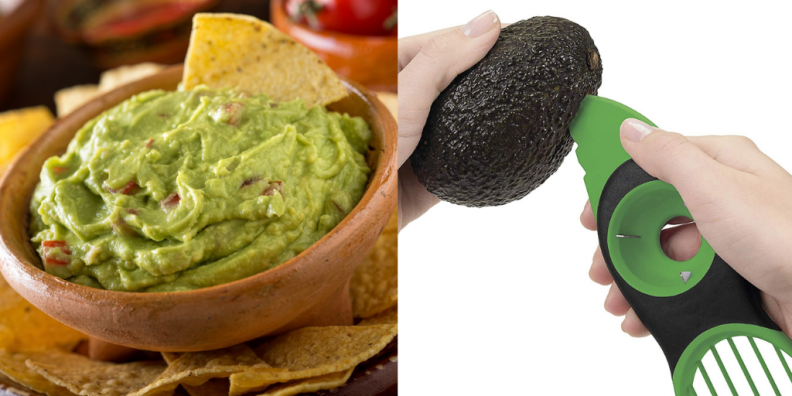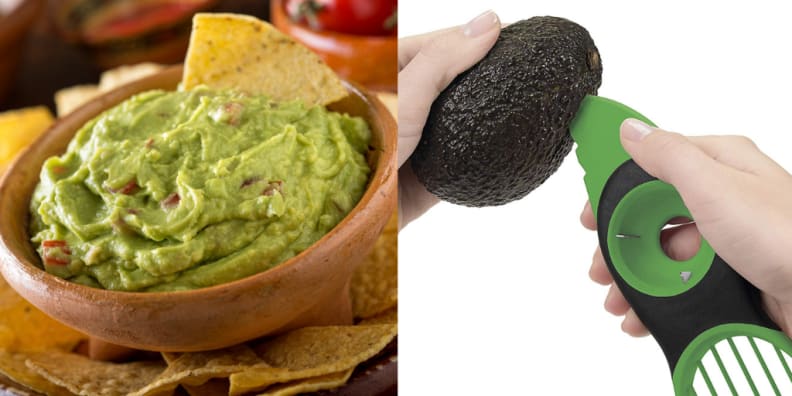 Guac and chips is a go-to appetizer at most cookouts, but cutting, pitting, and slicing a ton of avocados can be frustrating—and dangerous. With over 2,000 five-star reviews on Amazon, the OXO Good Grips Avocado Slicer has proven itself worthy of your kitchen drawer—and it can save your hands a lot of trouble at the next cookout.
Get the OXO Good Grips 3-in-1 Avocado Slicer on Amazon for $9.99
Prices are accurate at the time this article was published, but may change over time.