Back in the day, the refrigerator door might have been a place to hang up your kid's artwork, post the trash pickup schedule, or tape a reminder postcard from the dentist.
Things have changed. In today's economy, it's not good enough to have just a single skill—and that holds true even for home appliances. Sure, a fridge door still has to keep the cold air in, but it also needs a side hustle.
Here are six ways the modern refrigerator does more with its doors than the fridges of yore.
1. Take pictures of your food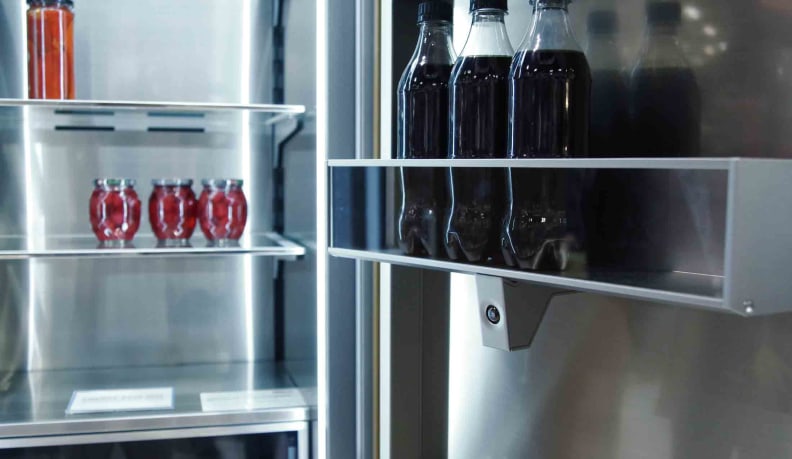 We're not talking Instagram here. This new fridge from Dacor puts cameras on the door so you can check what's inside, even if you're at the grocery store.
The cameras snap a photo every time you close the door. Just use Dacor's smartphone app to pull up the photo, and you'll be able to tell how much orange juice you have left in real time—without calling home to check. Fridges from LG and Samsung also offer a similar feature.
2. Show off your patriotism
Simply put, American cuisine is whatever Americans eat. Whether it's red meat and beer, organic microgreens and kombucha, or leftovers from mom's house, why not celebrate your freedom to overindulge with a fridge wrapped in the stars and stripes?
Italian manufacturer SMEG is famous for its retro-style fridges that come in vibrant colors and patterns—including this one. We think it's the best Italian-American hybrid to come out of the kitchen since New York style pizza.
3. Hide another door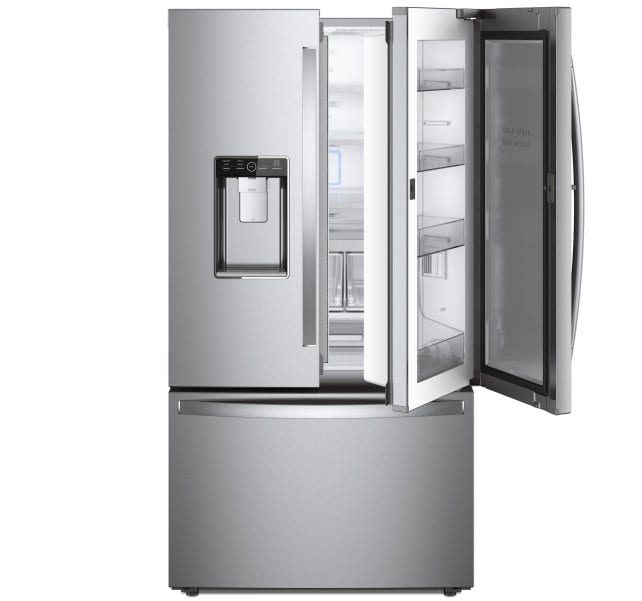 Four years ago, LG started hiding a secret compartment in between the front of a refrigerator door and the door shelves. The idea was that you could store frequently used items there—like condiments, or snacks for the kids—and not have to open the whole fridge to get at them.
Now, nearly every major manufacturer has followed suit with its own design. Samsung has what's called a Food Showcase, Whirlpool added an extra-cold zone for beverages, and GE's new door-in-door fridge opens up in three parts—top, middle, and bottom—for easy access.
4. Put up privacy glass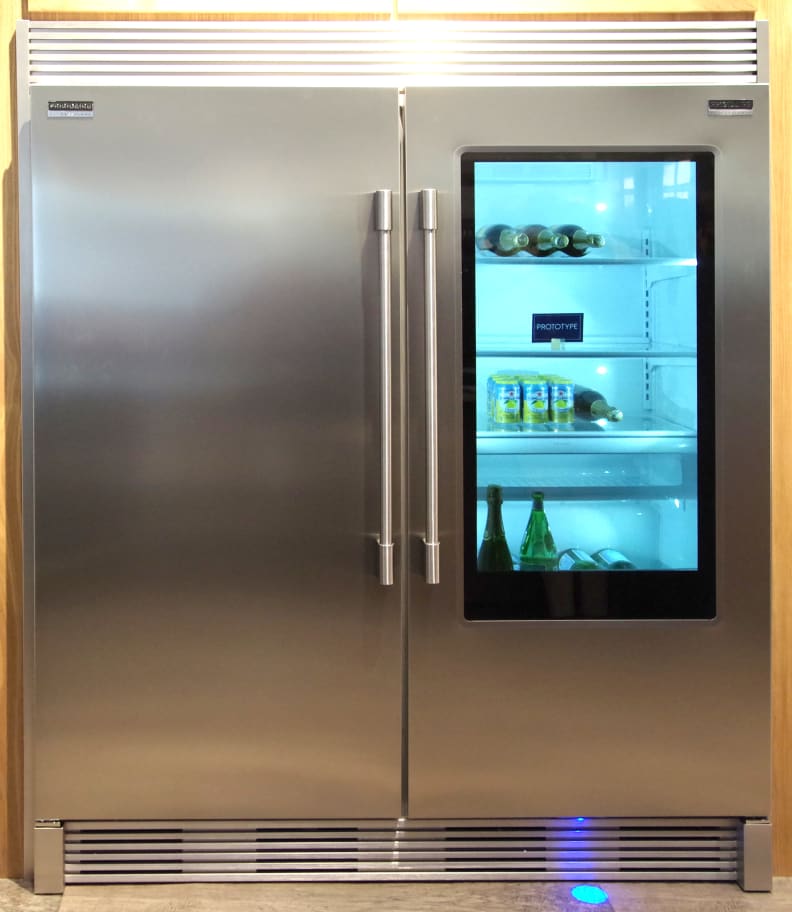 We all think we want a glass door fridge. After all, they look so good in design magazines—with nothing but a Murano glass pitcher, a single green apple, and a basket of strawberries all perfectly arranged behind the glass.
But in real life, our fridges are full of leftovers, half-eaten cheese, and other junk we don't want to show off. That's why Frigidaire's new glass door refrigerator has a special coating that turns almost entirely opaque when the light shuts off.
When guests arrive and you want to show off the trifle that you'll be serving for dessert, just wave your foot under the base of the fridge to switch the light back on.
5. Make strawberry-lime infused water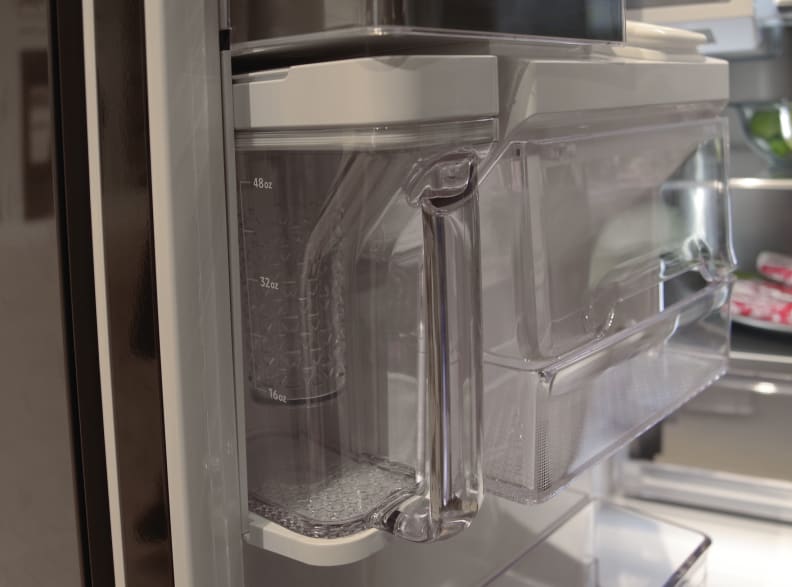 Upscale fridges from Samsung hide a 48 oz. water pitcher inside the door. The pitcher automatically refills with chilled water whenever it runs low, and there's even a built-in infuser so you can add some fresh flavors to your hydration regimen.
6. Ask for your agenda—and your favorite playlist
Both LG and Samsung make connected refrigerators with touchscreens built into the door. You can use them to check your calendar, play music, leave notes, or look up recipes. In other words, it's a modern way to use a fridge door the way Americans have for generations.