Best French Door Fridges of 2019
By Reviewed Staff, August 16, 2016, Updated January 17, 2019
French door refrigerators are popular because they put fresh food at eye level, and their wide shelves fit everything from baking sheets to pizzas. They come in all different shapes and sizes, and the higher-end models offer features like temperature-controlled drawers and hot water dispensers. Prices range from $1,000 for a basic model to upwards of $4,000 for a fully loaded fridge. Our current favorite is the GE Café CFE28TSHSS (available at Home Depot for $3,086.10).
We've tested all the most popular French door refrigerators on the market today, examining everything from how fresh they keep produce to how well they freeze meat. Our exhaustive tests account for capacity, ease of use, and energy efficiency, too. That's how we can assure you that our picks are the best you can buy right now.
Updated January 17, 2019
Advertisement - Continue Reading Below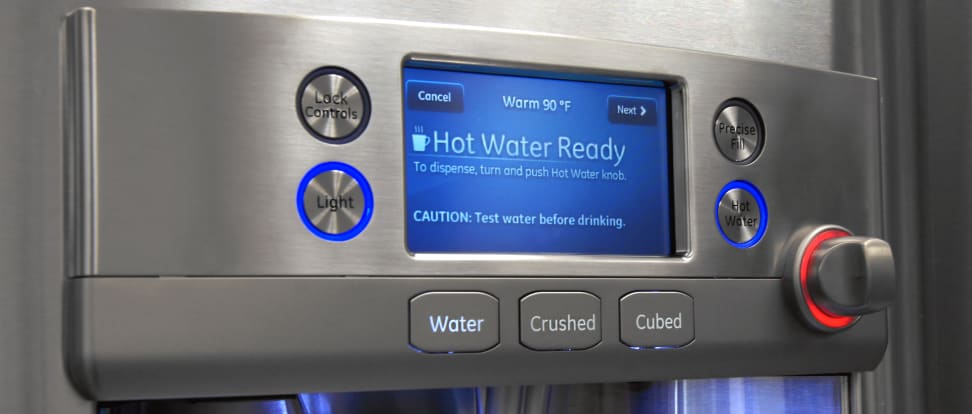 If you're shopping for refrigerators, see our guide, The Best Refrigerators.
Advertisement - Continue Reading Below