Dishwashers
How to integrate black stainless steel into your kitchen
Ready to move on from regular stainless? Black stainless is the metal of choice.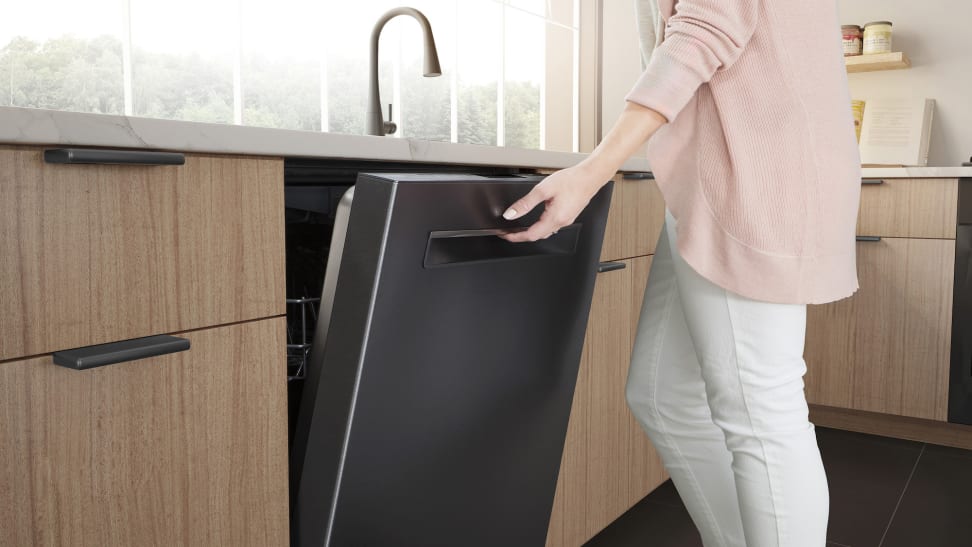 Credit: Bosch
Let's start by saying that stainless steel appliances will likely be with us for the long haul. It has a crisp, professional look that will never grow old. But if the stainless appliances in your kitchen are always smudged with fingerprints, you're probably tired of the constant polishing. And, you might be ready to ditch the stainless for something new, something warmer, to update your kitchen.
The appliance brands have given us a bold, modern choice—black stainless steel. Black stainless is on-trend, and it's a good answer for people who are ready to take the next step in kitchen design. It doesn't show fingerprints, and it's easy to clean by wiping with a damp cloth.
If you're unable to replace every appliance in your kitchen right now, but you'd love to add something in black stainless, you may be wondering where to start. Luckily, it's easy. Black stainless coordinates nicely with every color of cabinetry and regular stainless, too. Mixing metals is the style these days, and it gives your kitchen a unique touch.
Start here
If black stainless is on your mind, here's how to jump into the trend.
1. Begin with a highlight.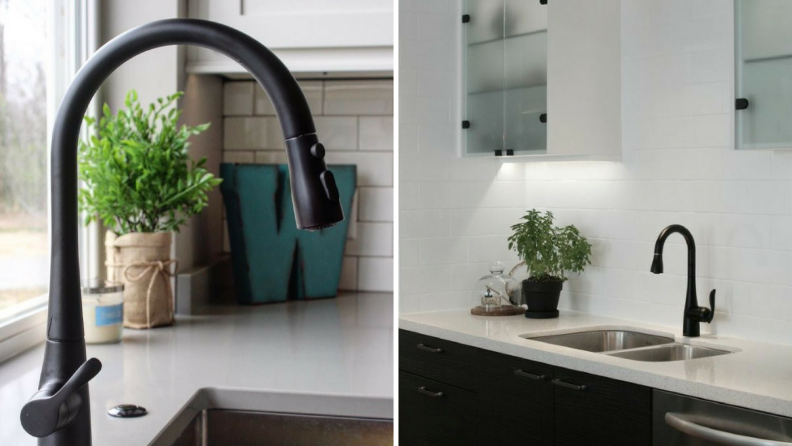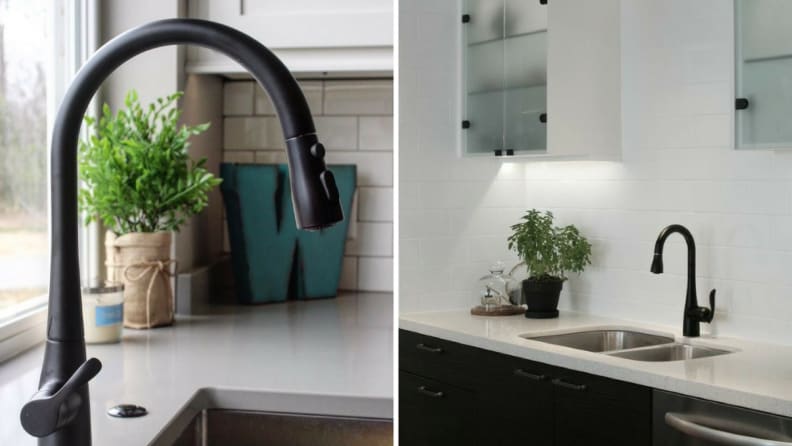 A modest addition, like a black faucet, can help you start the black stainless transformation. A tall, curved model in matte black can look striking in your kitchen.
2. Paint your island or lower cabinets a dark color, and pop in a black stainless dishwasher.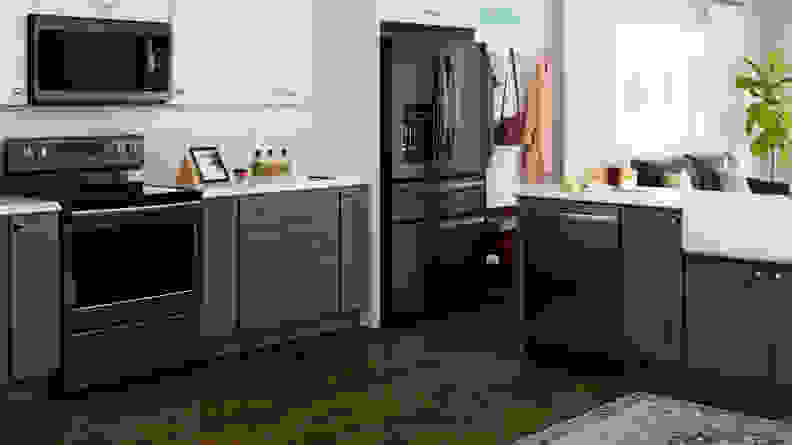 Two-toned kitchens are a thing, and they give the space a designer look. White or wood uppers and black or blue lowers look insanely beautiful, and they ground the room. Once you've gone dark, black stainless blends in perfectly.
3. Create a fridge focal point.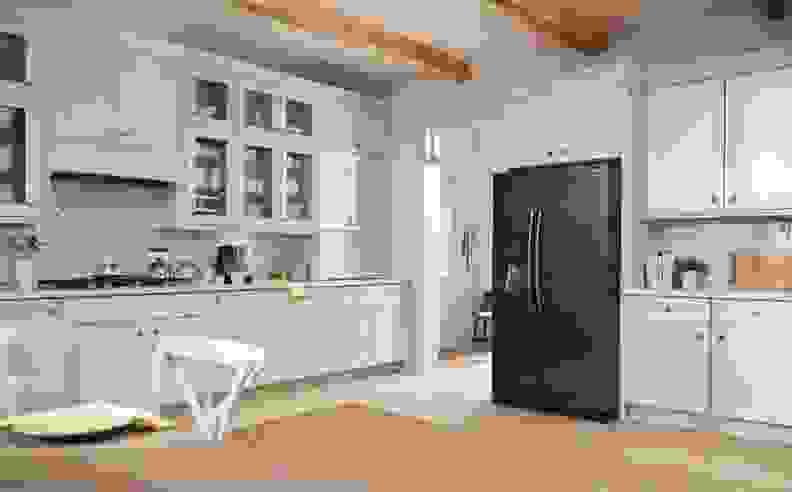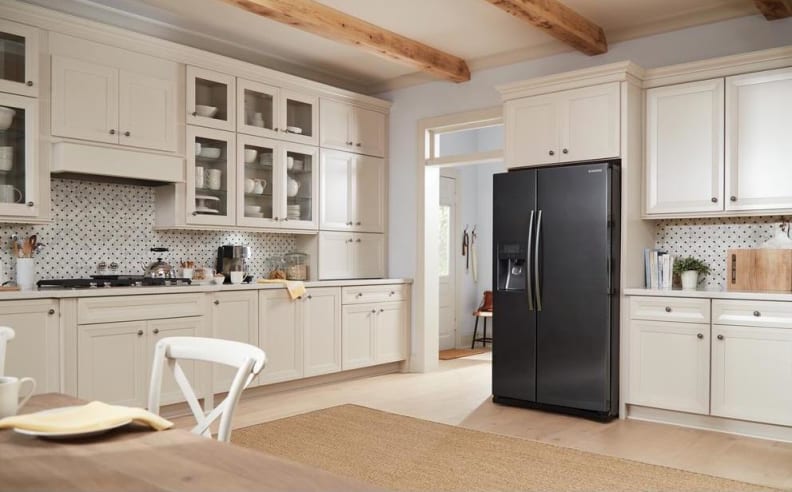 A refrigerator is the tallest appliance in your kitchen, so why not feature it as a statement piece? Buy a fridge in black stainless, and it will become the king of the kitchen.
4. Coordinate with black accessories.


If you're contemplating your first black stainless appliance, make it look like it belongs there by using black accents in the kitchen. Some examples—black pendant light fixtures, black counter stools, or a set of black bowls grouped on the kitchen island. Use your décor to pull the look together and create excitement for a dazzling kitchen.
Watch out for scratches
Black stainless steel is an oxide coating on regular stainless, so it can scratch, revealing the silvery stainless underneath. If you buy it, be careful not to scratch it.
Each brand has a different take on black stainless steel. This can be beautiful, but it can also give you pause if the black stainless dishwasher you covet is from one brand, and the refrigerator you want is from another. But there's no need to buy in suites, if you don't want to—not when black stainless looks so cool with regular stainless appliances.