Kitchen & Cooking
This drink combines ice cream, coffee, and rum—and it will sweeten your transition to fall
Nothing is better than a spiked affogato
"Affogato" is Italian for "drowned," which makes sense, since I could happily drown in this glorious drink. The "drowning" actually refers to a scoop of vanilla ice cream that's doused in hot espresso. RIP ice cream, but you're better off this way.
If you've never tried an affogato, you're probably wondering why the heck someone would deface perfectly good ice cream with hot coffee. But if you have tried an affogato, you know that the melty, semi-soft, bittersweet treat that results is sublime. A bite with ice cream and milky espresso is the best combination of hot and bitter, and smooth, cool, creamy sweetness.
We spiked this affogato with dark rum which adds depth (and a little fun). The recipe is absurdly easy to make, and the payoff is high in deliciousness.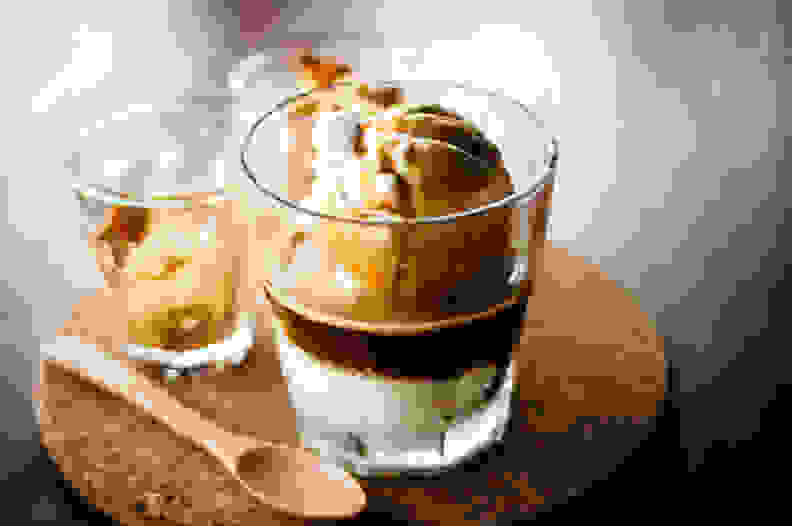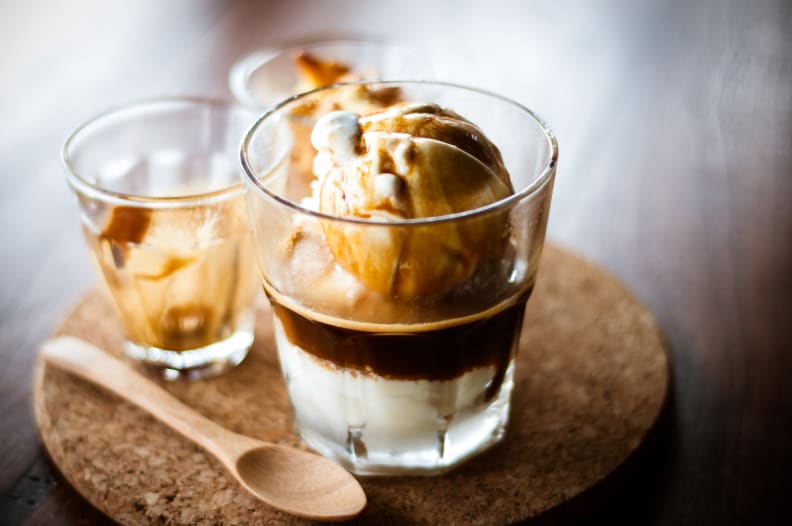 Spiked Affogato
Ingredients
1 scoop vanilla ice cream
1 oz. espresso
1 oz. rum
Directions
Scoop a generous ball of vanilla ice cream into a shallow, clear glass.
Pour rum and hot espresso directly over the scoop.
That's it! Grab a spoon and dig in.
Related Video