Kitchen & Cooking
Try 2017's hottest cooking trend with this Anova sous vide sale
The Anova Bluetooth Precision Cooker lets you sous vide like a pro, and it's on sale again!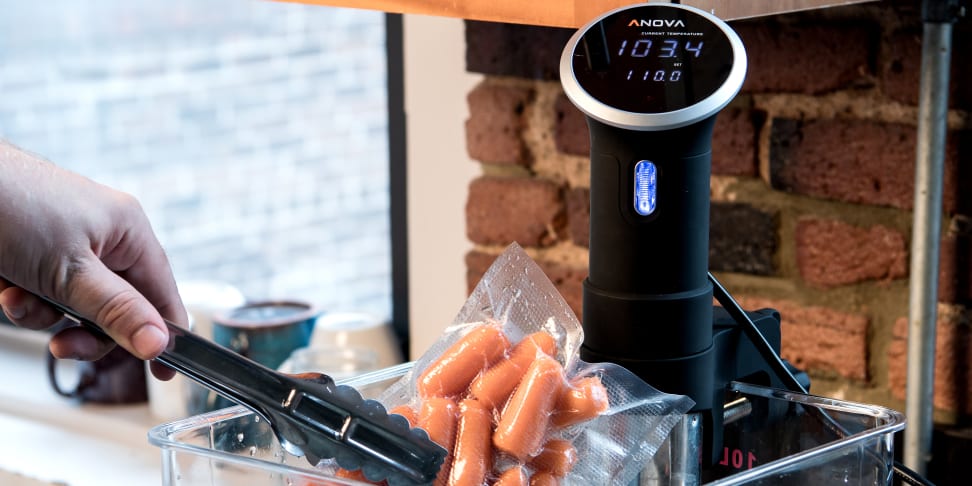 Credit: Reviewed.com / Jackson Ruckar
UPDATE: As of June 1, the Anova is back on sale for $109. So if you missed your chance last time, take advantage of this great deal now!
---
If you're a master of home-cooked meals or clumsy-but-committed when it comes to the kitchen, it's time to venture into the world of sous vide cooking. Anova is currently selling the Anova Bluetooth Precision Cooker for $109 exclusively at Amazon—the lowest price available anywhere online right now for this particular model—and the deal only runs until Sunday, May 21.
Sous vide cooking combines science and simplicity. You can cook virtually any food to the perfect temperature, and all you have to do is a little bit of prep work and a lot of nothing. The Anova circulates water in a stock pot, keeping it at the exact temperature you want your food to be, and your food (bagged) sits in the water until it's heated through. The digital display and the companion app make it easy to keep an eye on things too. For meats, you might want to give them a quick sear at the end for a finishing touch, but veggies, eggs, and even desserts are even easier to get just right. There's virtually no way to over- or undercook with sous vide.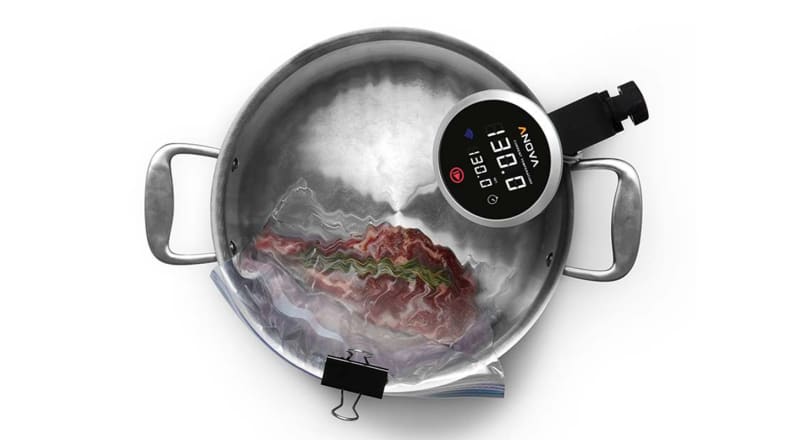 This particular immersion circulator is equipped with Bluetooth, so you can set everything up and monitor your food right from your phone. You no longer need to hover over the stove to cook the perfect meal. The WiFi-enabled models (our favorite overall) gives you the freedom to leave the house while your Anova does its thing, but they can run anywhere from $169-$200. This Anova Precision Cooker, with a budget-friendly price tag of $110 and the convenience of Bluetooth, is the perfect choice for anyone looking to try sous vide cooking.
Prices are accurate at the time this article was published, but may change over time.