Want to cook like a foodie or professional chef? You should buy yourself one of this year's must-have kitchen gadgets. And no, we're not talking Instant Pot, though those are great, too.
To really impress the guests, a serious home cook needs a sous vide cooker (AKA immersion circulator). Our favorite is the Anova Bluetooth Precision Cooker (800 Watts) (available at Amazon for $113.55), and we think you'll love it as much as we do.
We've put nine top-selling immersion circulators through a series of rigorous tests in order to find the best of the best. The Anova Bluetooth Cooker came out on top, but whether you value preheat speed, temperature accuracy, design, innovation, or price, we have a pick for any would-be sous vide enthusiast.
Here are the best immersion circulators we tested ranked, in order:
Anova Precision Cooker Bluetooth (800 watts)
ChefSteps Joule
PolyScience Creative Series Immersion Circulator
Anova Precision Cooker WiFi (2nd Gen, 900 watts)
Anova Precision Cooker Nano with Bluetooth
Nomiku WiFi
Kitchen Gizmo Sous Vide Immersion Circulator
Gourmia GSV130 Immersion Circulator
PolyScience Chef Series Immersion Circulator
VacMaster SV1 Immersion Circulator
Advertisement - Continue Reading Below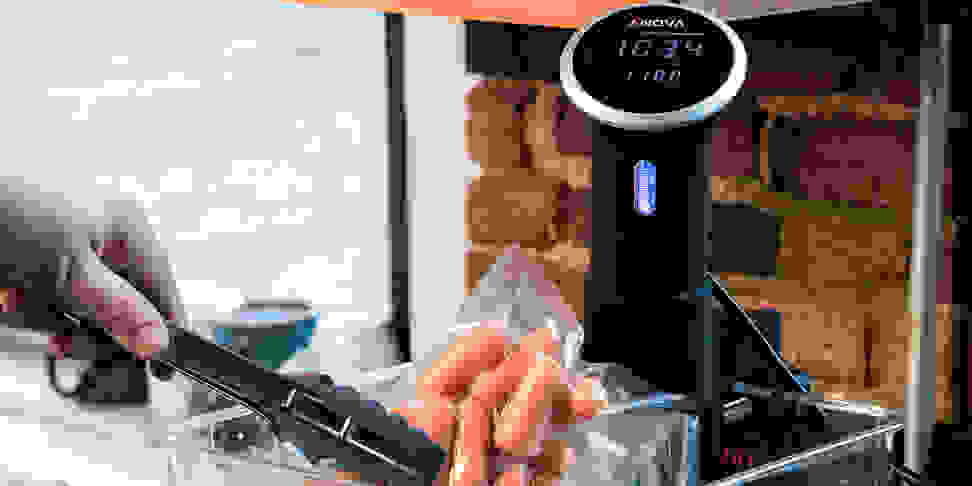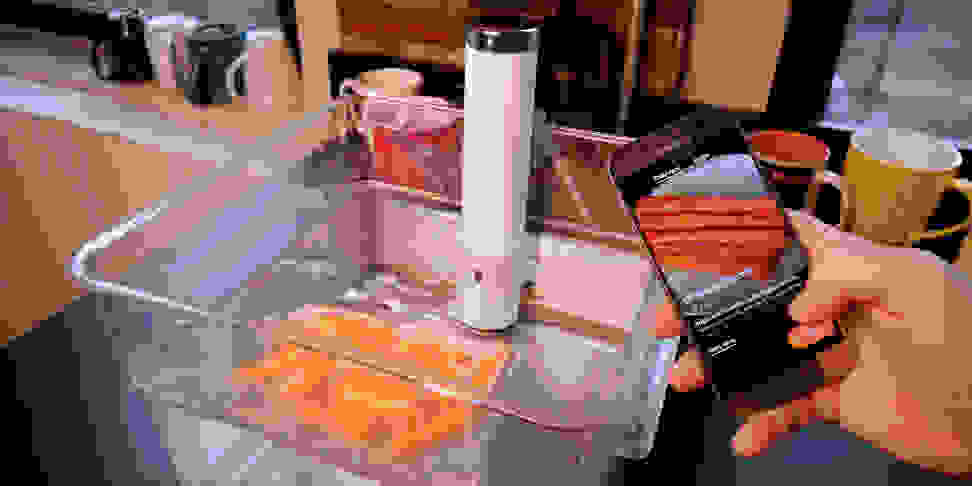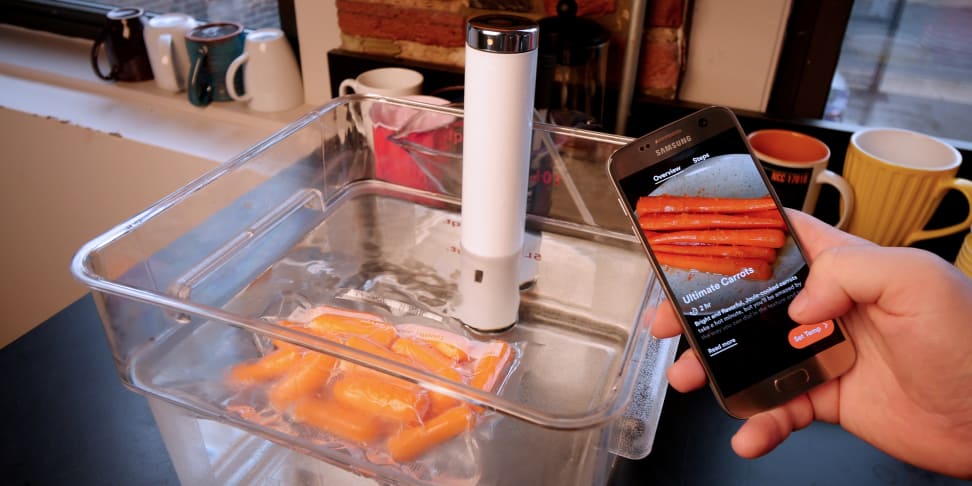 How We Tested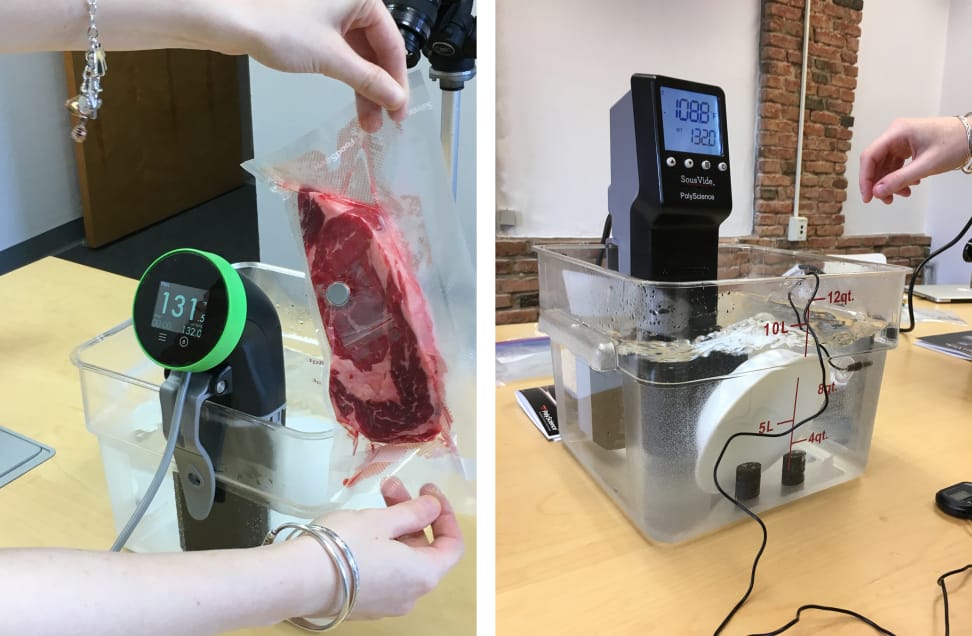 The Testers
This article is a joint effort by Kori Perten, former Reviewed editor and sous vide expert, and Cassidy Olsen, current kitchen editor and sous vide skeptic.
Kori has been cooking since childhood, and has written and edited countless articles about food. She first tried cooking with an immersion circulator in 2015, and since then has tried out most of the mainstream immersion circulators on the market to really get a handle on what makes a device like this great. Cassidy was new to the world of sous vide before starting at Reviewed in 2018, but has since gotten deep into the data to find the most precise devices available.
The Tests
We tested the top sous vide immersion circulators on the market, rating each device for how quickly it reached the set temperature, how accurately it matched and maintained that temperature, and how its design affected ease and pleasantness of use.
Our technique? Well, we cooked a lot vacuum-sealed ribeye steaks at 132°F. And I do mean a lot of vacuum-sealed ribeye steaks. A total of 11, to be exact—and of course, we monitored temperatures the entire time.
What You Should Know About Sous Vide Cooking
You've likely heard the term 'Sous Vide', but what does it actually mean? In simple terms, sous vide is a method of cooking that involves vacuum sealing doof in a plastic bag or a jar and then submerging it in water in a sink or stock pot. Once in the drink, your food will need to stay submerged for a long period of time in water of a consistent temperature to slowly cook. The best way to keep the temperature of the water your food is cooking in at a stable temperature for hours on end is to use an immersion circulator.
Immersion circulators heat a water bath and keep it flowing, which allows food to cook at a precise temperature over a long period of time. This keeps food tender and juicy, and all but eliminates the possibility of accidental overcooking or undercooking. It's this lure of repeatable perfection—along with the convenience of slow-cooking—that's led a massive growth in demand for immersion circulators.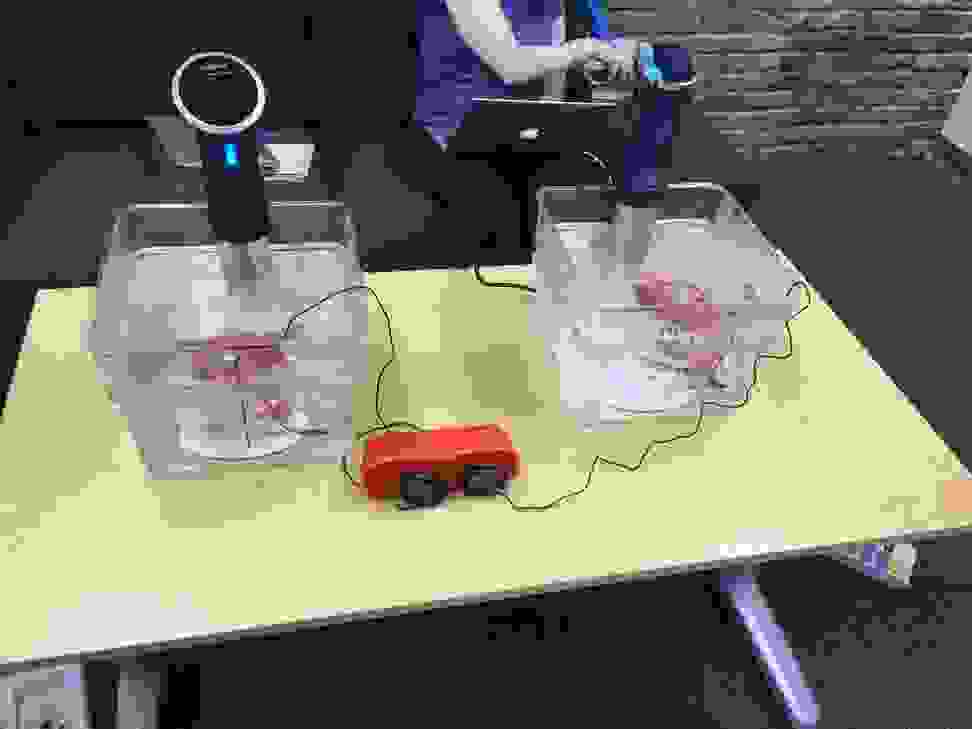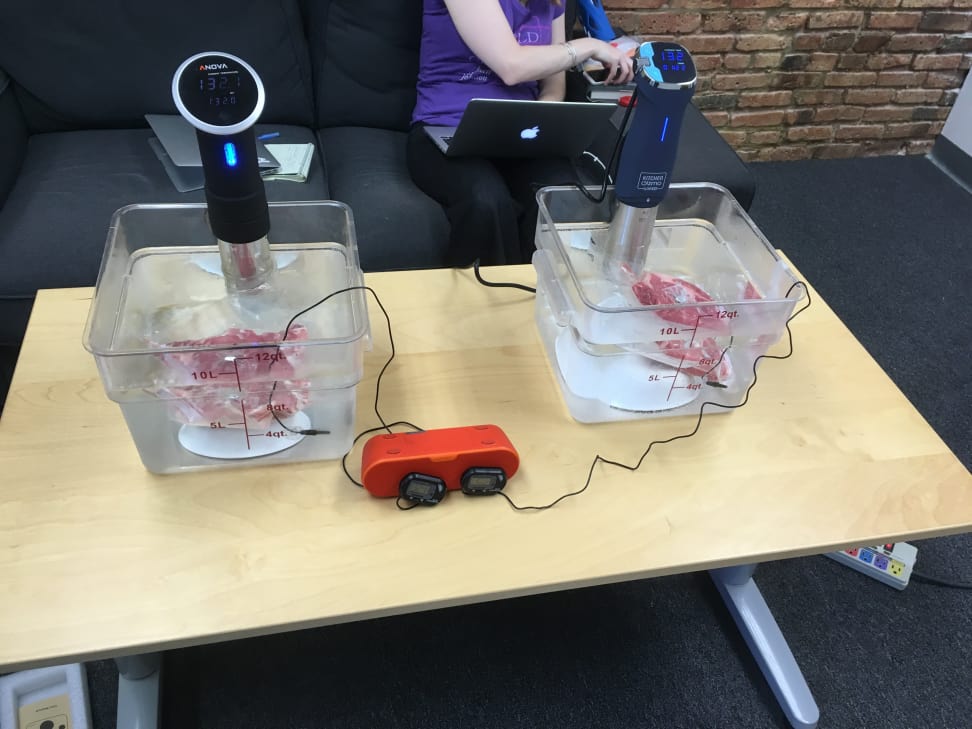 Other Products We Tested
More articles you might enjoy
Advertisement - Continue Reading Below