Kitchen & Cooking
This popular WiFi sous vide cooker is at its lowest price ever right now
The perfect price and the perfect temperature.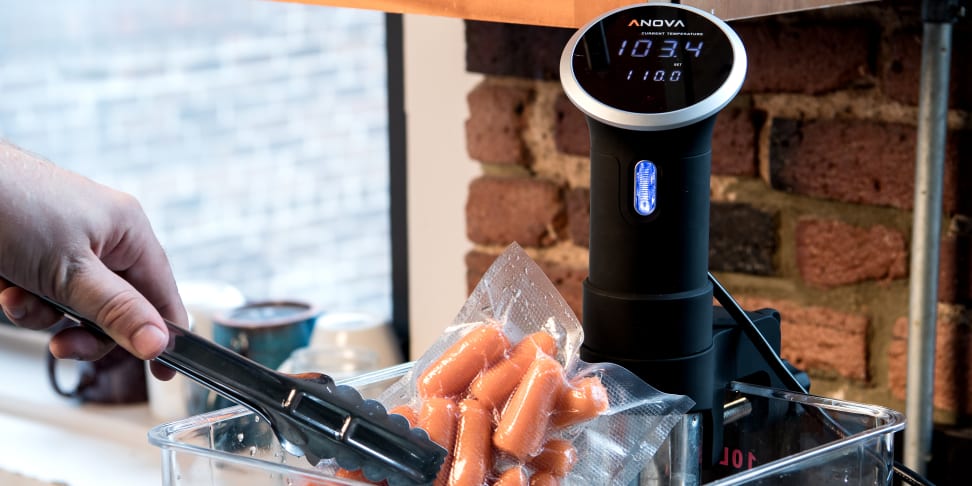 Credit: Reviewed / Kyle Looney
If you haven't been cooking sous vide, you've been cooking your meat all wrong. Previously limited to professional chefs, the immersion circulator is now one of the hottest kitchen gadgets out there and cooking sous vide is actually pretty simple. With one of these devices, you can cook virtually any food in temperature-controlled water. The water slowly heats your food to the exact temperature you want, meaning you don't need to worry about overcooking or undercooking anything.
Now, these bad boys tend to come at a price, but every now and then you can find a great deal on an incredible immersion circulator. The Anova Wi-Fi Immersion Circulator, for instance, is usually priced at $199.99, but right now you can get it from Massdrop for just $121.99, which is the lowest price we've ever seen for this model.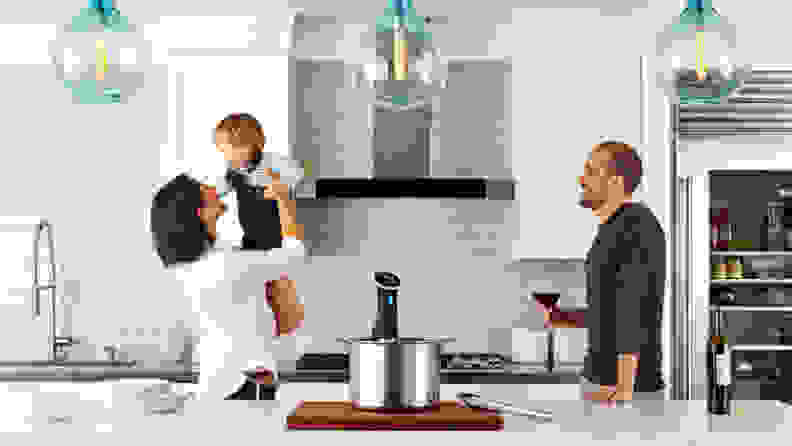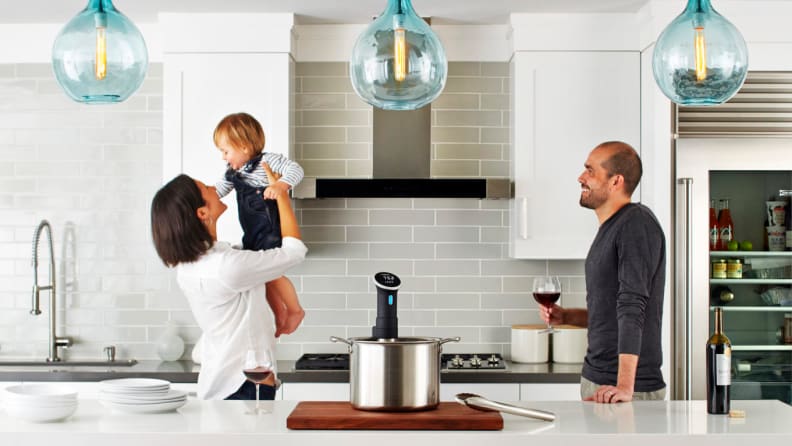 Anova is easily the top name in the sous vide world, so it's no surprise the Bluetooth version is the best immersion circulator we've ever tested. The WiFi version is comparable in quality and brings the water to temperature much quicker. Although it wasn't as precise in maintaining the temperature, the WiFi connectivity is an added bonus and allows you to check up on whatever you're cooking, wherever you are.
For the best results when using your new sous vide cooker, you may want to invest in a food storage container ($22.40 on Amazon) and sous vide container lid ($9.99 on Amazon) to assure the water won't evaporate—especially if you want to try 48-hour bacon. But you can also use a stock pot you already own and it'll work just as well.
To get this deal, you'll need to make an account with Massdrop. There's also only a limited number of units, so you may want to act fast to get in on the low price.
Prices are accurate at the time this article was published, but may change over time.