Kitchen & Cooking
Want to impress mom for Mother's Day? Get her an 'Immersion Circulator'
Bonus: it's on sale.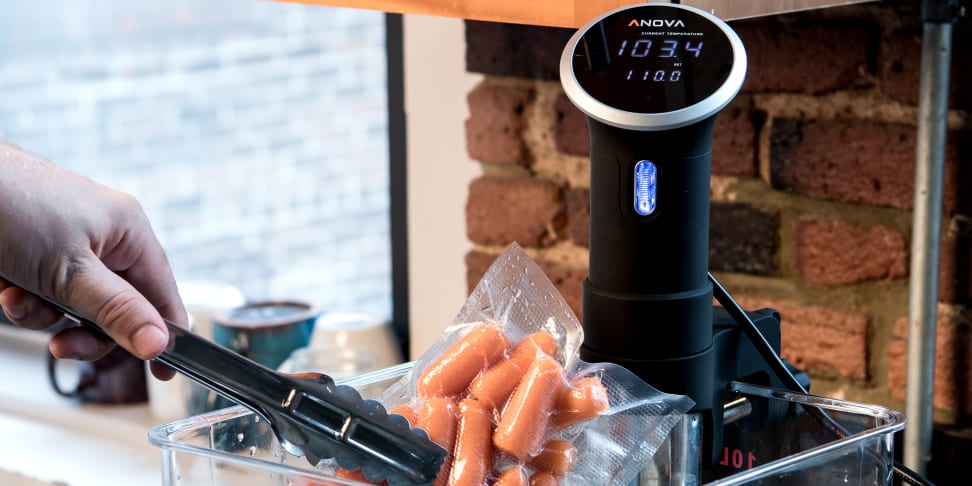 Credit: Reviewed / Kyle Looney
The art of cooking sous vide used to only be available to professional chefs and high-end restaurants. But thanks to the growing popularity and availability of immersion circulators, you can try this unusual cooking technique at home.
Right now, Anova is offering a low price on their popular Bluetooth Precision Cooker—just in time for Mother's Day.Typically, Anova sells this model for $129, but right now you can get it for just $109.
Immersion circulators work by slowly heating food, especially meat, in a temperature-controlled water bath (the food is sealed in a bag first) to reach the perfect doneness. The Anova Bluetooth Precision Cooker is our favorite immersion circulator because it's the most accurate at keeping water at your desired temperature of all the models we tested, giving you perfect meat every time. Plus, it can be controlled with a smartphone app that we promise moms of all ages can figure out, so they can make dinner with ease.
This model is also the most reasonably priced immersion circulator—even more so with this deal. It's also available for the same price on Amazon, but you can support Anova directly by buying from their site.
Prices are accurate at the time this article was published, but may change over time.