Kitchen & Cooking
We found an amazing food processor at its lowest price ever
You'll never go back to normal chopping.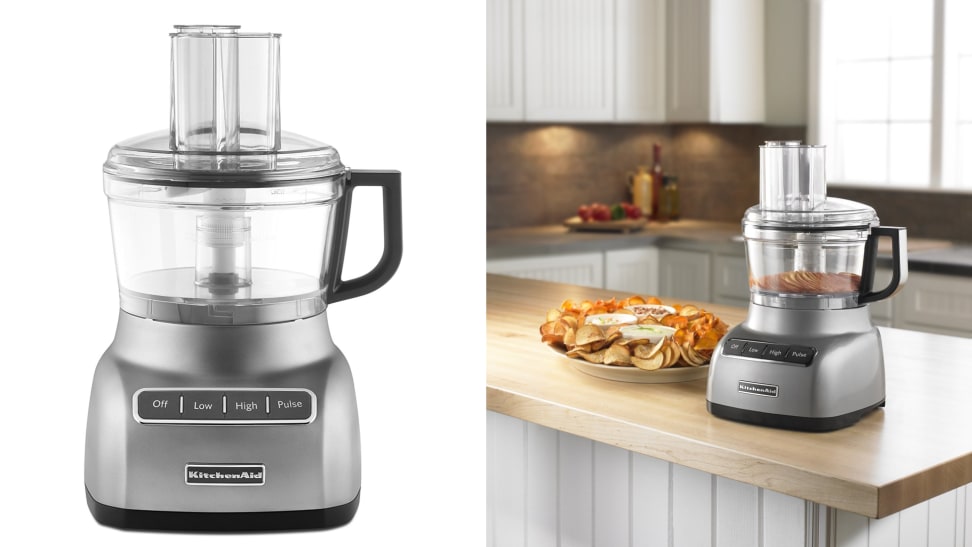 Credit: KitchenAid
A food processor is one of those kitchen gadgets you don't think you need until you actually need one—and subsequently use it every day. Not only does it make chopping way easier, but there's so many fun things to whip up. You can use it to make cauliflower rice, blend up salsa, and even use an attachment to shred cheese. It's literally a game changer for any novice chef.
The only glaring issue with these handy products is that they come with a hefty price tag—more than $100 for one large enough to hold your basic chopping needs and powerful enough to actually chop well. Thankfully, I stumbled upon this 7 cup KitchenAid food processor at the lowest price it's ever been. Bonus: it's also my favorite.
This food processor has a retail price of $129.99, but has been $79.99 on Amazon for quite some time now. Right now, it's on sale for just $57.93, which costs only a few dollars more than a refurbished one on the site. If you've been in the market for one of these handy gadgets for a while, now might be time to get one.
The KitchenAid food processor has all of your basic functions with three buttons to control the speed or pulse as well as a large feed tube so no ingredient gets stuck. There's also a double-sided disk for shredding and one for slicing, so the food prep assistance is pretty much endless. I have this model and personally love its efficiency and how easy it is to use (and wish I found it at this price).
Prices are accurate at the time this article was published, but may change over time.