Deals
Don't miss this sale on our top-rated Rubbermaid food storage containers
Start bringing lunch to work and prepping meals for the week!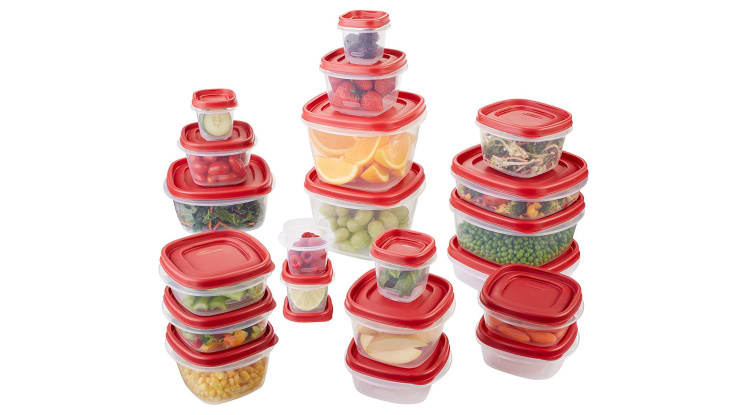 Credit: Rubbermaid
It's time to get organized: Our top-rated food storage container set is on sale for just $16.99. That's almost the lowest price we've seen all year! Normally, you'll have to pay around $20 for the same set.
The 42-piece Rubbermaid Easy Find Lids Food Storage Container set (available at Amazon for $29.92) isn't just the best-selling food storage set on Amazon—it's also an incredible set. It won our rigorous tests of popular food storage containers and got a coveted Editors' Choice badge in the process.
Readers love it too, because it's dishwasher safe, microwave safe, and easy to store. The tight-fitting lids are perfect for sauces and soups, and the sets are durable enough to survive a fall. And now, it's just about the cheapest it's been all year.
Aside from a drop to $15.68 on Prime Day, today's $16.99 sale is the lowest price it's been on Amazon throughout 2017.