Deals
Ulta's massive hair care sale is happening now—these are the deals you don't want to miss
Score some amazing discounts on all your favorite hair care products from May 12 to June 1.
Credit: Reviewed
Attention, beauty lovers: Ulta's legendary Gorgeous Hair Event is finally here, and we couldn't be happier. It's officially time to get that sleek, silky mane you've been dreaming about, because for the next three weeks you can get some of the best hair products on the market for 50% off.
Spanning from Sunday, May 12 to Sunday, June 1, Ulta is offering up discounts each day on a select few products, including dry shampoos, hair masks, and a wide variety of hot tools. So if you've been disappointed with your dull, lackluster locks lately, there's never been a better time to save on high-quality brands like Living Proof, Chi, and Bumble & Bumble, that can transform your hair's texture and shine. For more intense hair nourishment, you can even receive 50% off of a gloss service at Ulta stores this Saturday, May 18th.
Whether you plan to shop in-store or online, we'll help you sort through the deals and we've even highlighted all of our top picks in the sale. Though some of the deals are online only, there's plenty of products that you can scoop up on sale in Ulta stores as well. Just like Ulta's 21 Days of Beauty sale, remember that each deal is good for one day only, so don't hesitate to treat yourself if it's a product or brand you adore.
May 15: Drybar Southern Belle Volume-Boosting Mousse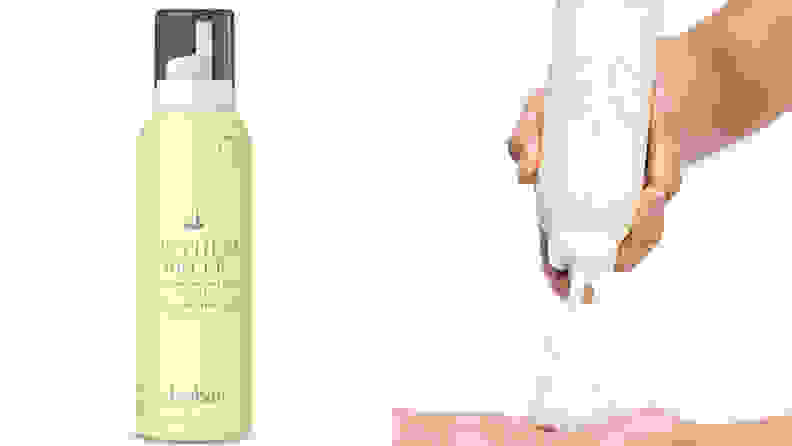 If you've ever been to a Drybar for a blowout, you know the awesome feeling of having voluminous hair that lasts for days. To achieve this look at home, however, the secret lies in Drybar's very own volumizing mousse, which can be applied to damp hair after showering and will lift your hair at the roots and provide thickness upon blow drying. Especially great for hair that seems lifeless and flat, the mousse is formulated with golden root extract and an essential oil blend to add moisture and body to your hair.
Get the Drybar Southern Belle Volume-Boosting Mousse for $13 (originally $26)
May 15: The Wet Brush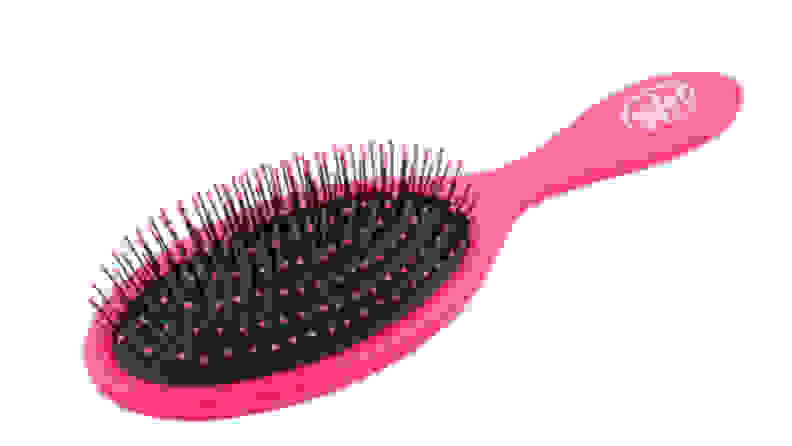 You know the feeling of getting out of the shower with your hair a tangled mess? Enter the Wet Brush. The boar bristles on this brush are softer than those of a regular, synthetic brush, and they're engineered with "intelliflex technology" to glide through wet hair and protect it from breakage. It'll leave your hair noticeably shiny and smooth, and will distribute the natural oils in your scalp to prevent buildup.
Get the Wet Brush Pro Shine Enhancer Brush for $6.99 (originally $13.99)
May 19: Living Proof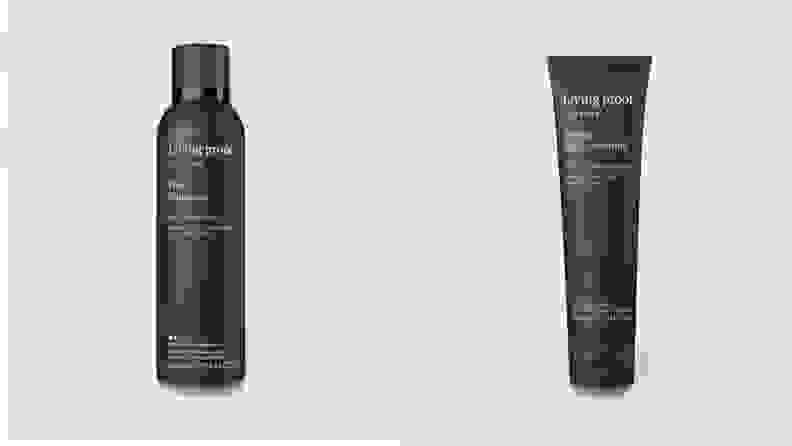 You probably recognize the Living Proof brand from your salon, as its popular line of high-end products is beloved by hair professionals and beauty gurus alike. Whether you're looking to nourish your hair, control frizz, or repair damage, Living Proof has got you covered—it's a brand founded by MIT scientists who wanted to use bioengineering to improve hair texture. And now, thanks to this Ulta sale, you can snag their luxury styling products, including the "Flex Hairspray" and "Prime Style Extender" for half off, and finally find out what all the fuss is about.
Get the Living Proof styling products for $7.50-$14.50 (originally $15-$29)
May 21: Klorane Dry Shampoo
Dry shampoo is something every girl should have in her bathroom (and gym bag). It'll extend the life of your hair so you can go longer in between shampoos, which is a lifesaver not only for you but your hair as well, as overwashing can be super damaging. This Klorane dry shampoo is free of all those yucky sulfates and parabens, and contains oat milk and rice starch which cleanse the scalp of oil, dirt, and odor. It has a sweet, subtle smell and will decrease the appearance of oil. The smell is pretty mild and dissipates quickly, leaving your hair looking and smelling fresh for days. When we tested it for our dry shampoo roundup, we found that it removes oil from the scalp quite well, but did leave behind some white residue, so keep that in mind.
Get the Klorane Dry Shampoo with Oat Milk for $10 (originally $20)
May 22: American Crew Fiber
Gentlemen, don't think we forgot about you in this list! The American Crew Fiber is one of the best-selling men's styling products out there—it even has a cult-like following on Amazon with thousands of reviewers, including a few of our staffers, singing its praises. The resinous product provides increased fullness and texture to hair, and promises to keep a strong hold with a very natural finish all day long.
Get the American Crew Fiber for $8.99 (originally $17.96)
May 26: Chi Iron Guard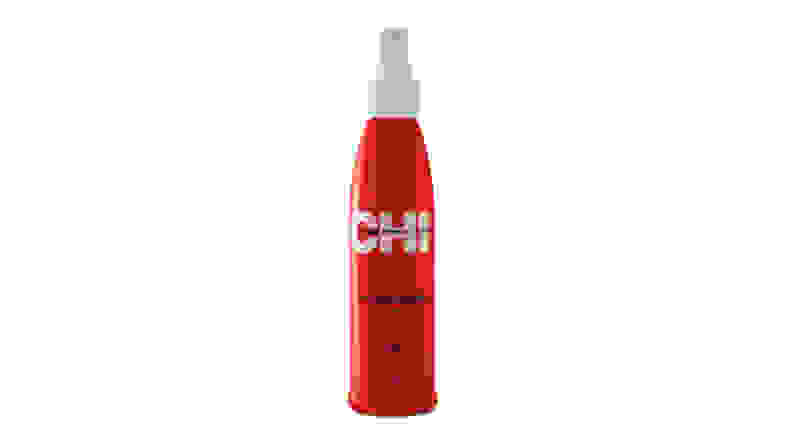 One of the basic rules of hair care is to never use thermal tools on your hair without a good heat protectant. This protecting spray by Chi uses ionic and cationic hydration interlink technology to fortify hair against daily use of blow dryers, flat irons, and the like. While it protects your strands from heat, it'll also work to improve your hair's resilience and shine. One of my colleagues had this to say about it: "I never put heat on my hair without protectant, and CHI Iron Guard has an amazing smell! I take my showers at night, put this in my hair, and I don't wake up with hard, crunchy hair like some heat protectants."
Get the Chi 44 Iron Guard Thermal Protection Spray for $8 (originally $16)
May 31: Big Sexy Hair Powder Play
Let's face it, having dull, lackluster hair is the opposite of sexy. Many hairsprays and texturizing products claim to combat this, but will leave a sticky, unpleasant residue in your hair or only last for a couple hours. The Big Sexy Hair line actually creates a soft fullness in the hair, and adds texture without overdoing it. Its lightweight formula is also odorless and colorless when applied to the hair, making it suitable for many different hair types. My coworker noted that "Powder Play by Big Sexy Hair is life for my short messy 'do. I have lots of hair, so it's heavy, and this is the only product that can hold my hair in place all day. I've had short hair for many years and I've never found a product that works so well for this type of hairstyle."
Get the Big Sexy Hair Powder Play Products for $8.48-$8.98 (originally $16.95-$17.95)
Week One Deals
Tuesday, May 14
Wednesday, May 15
Thursday, May 16
Friday, May 17
Saturday, May 18
Sunday, May 19
Week Two Deals
Monday, May 20
Tuesday, May 21
Wednesday, May 22
Thursday, May 23
Friday, May 24
Saturday, May 25
Sunday, May 26
Week Three Deals
Monday, May 27
Tuesday, May 28
Wednesday, May 29
Thursday, May 30
Friday, May 31
Saturday, June 1
The product experts at Reviewed have all your shopping needs covered. Follow Reviewed on Facebook, Twitter, and Instagram for the latest, deals, product reviews, and more.
Prices are accurate at the time this article was published, but may change over time.