Deals
Amazon Music Unlimited finally joins Spotify and Apple Music in offering student rates
Studying, partying, or unwinding? Ask Alexa for the perfect soundtrack.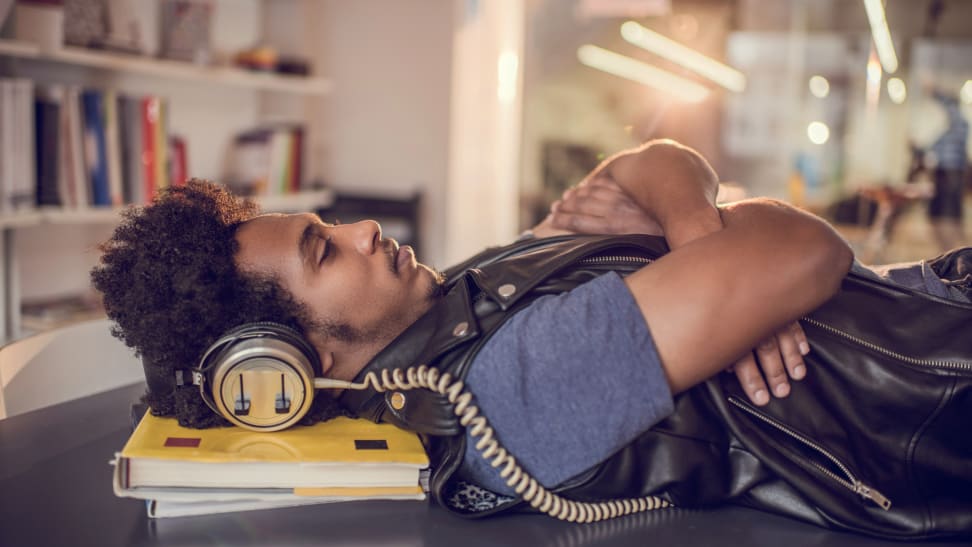 Credit: skynesher / Getty Images
Music is an absolutely essential part of life, especially when you're in school. It helps you focus when you're studying, energizes you when you're just not feelin' it, and makes even the most low-key nights in the dorms that much more memorable.
Listening to music is also such a shared experience, and being able to take turns playing your favorite tracks is one of the best ways to get to know your new college friends. Having a way to stream songs on a whim is a lot easier than scrolling through your MP3s or searching for YouTube videos that never sound that great anyway.
Amazon offers another way to stream for less
There are lots of streaming services out there, and some like Spotify, iTunes, and now Amazon Music Unlimited offer special pricing for students. Amazon only recently joined these ranks, offering a $4.99/month subscription akin to Spotify and iTunes. (Regular subscribers pay $10/month and Prime members pay $8/month.)
But Amazon went a step further. Anyone with a Prime Student account can get their first six months of Music Unlimited for just $6. And new enrollees can take advantage of a 30-day trial to get their first month free. But with so many Prime membership perks (and 50% off the $99 annual fee after a 6-month free trial for students) it's worth signing up for both.
Endless ways to listen to your favorite songs
Amazon Music Unlimited has tens of millions of songs in its library, and there are hundreds of pre-made stations and playlists for when you want to just sit back and enjoy some tunes. You can also download playlists and listen offline so you don't eat up all your monthly data when you're on the go.
With Music Unlimited, you can enjoy your favorite songs from any computer, tablet, or smartphone. And Alexa-enabled devices from the Echo to the Fire TV let you control your soundtrack with voice commands. It even works with the Eufy Genie, which typically costs $35 but is on sale for $30 through Sept. 1. This little smart speaker is more affordable than the Echo Dot by $15 and has all the same features. It doesn't sound amazing on its own, but it's affordable and it gets the job done. Plus, you can use an auxiliary cable to plug it into a better speaker for higher-quality sound.