The combination of limited options, average performance, and unexciting design can make the GDF510PSDSS seem utterly boring. However, we did find through testing that it has a pretty low average annual operating cost. I don't know about you, but I'd rather my dishwasher save me money than keep me entertained. With an MSRP of $549, and sale prices closer to $450, this GE isn't a bad option if simplicity is just what you're looking for.
Not much excitement except for a quirky control panel.
For some people, the cheap look alone is a dealbreaker.
The GDF510PSDSS features a stainless steel door topped by a front-facing control panel made of black plastic. Once you open the door, everything you see is gray plastic: the walls, the racks, the wash arms, and the cutlery holders. Plastic walls tend to lead to noisier washes and less effective drying, but for some people, the cheap look alone is a dealbreaker. GE makes a "hybrid" version of the GDF510PSDSS called the GDF540HSDSS that's nearly identical, except a part of the interior is stainless. The GDF540HSDSS costs $50 more than the GDF510PSDSS.
The control panel gets special mention. On the upside, the buttons are textured, and click audibly when pressed. However, instead of having a different button for selecting each cycle, the GDF510PSDSS requires that you toggle through each cycle with a single button. This is a minor inconvenience; a dial, knob, or individual buttons would make more sense here. Our main control gripe, though, is that some of the buttons do different things depending on how long you hold them down. As an example, the Start button starts a cycle, but also cancels a running cycle if you hold it down for three seconds. However, the button to turn on the Heated Dry option also locks down the controls if you hold it for three seconds. The former makes some intuitive sense, as starting and canceling a cycle are related. Drying your dishes after the wash and locking out all control inputs? Not so much.
Not one, but two cutlery holders come with the GE GDF510PSDSS. In addition to a larger, front-mounted, detachable cutlery holder on the bottom rack, there's a separate, smaller one for serving utensils. For our testing purposes, we removed the second basket entirely, but it is an option that adds a great deal of flexibility for people who need it. You can also fit the full-sized basket on the right side of the bottom rack instead of hanging it off the front. Unfortunately, your flexibility ends there, as none of the racks feature any collapsible tines or other adjustable parts.
A bare-bones package of wash cycles and options.
The GE GDF510PSDSS's wash cycles are Normal, Heavy, and Light, with a Rinse cycle for lighter jobs that don't need detergent. There is no Quick wash cycle on this machine, but the Normal is pretty fast, clocking in at a little under 1.5 hours. It should be noted, however, that this does not include a drying cycle.
In most of the other machines we've tested, the heat dry option is chosen by default on Normal and Heavy cycles. Not so with the GDF510PSDSS. If you want to have the convenience of dry dishes at the end of a cycle and have the extra time to spare, be sure to select this option. For tougher jobs that the Heavy cycle can't handle, turning on the Wash Temp Boost to increase the wash temperature may do the trick. Finally, there's a control lock to prevent accidental button presses.
Decent at cleaning dishes, but especially efficient and fast.
While the results were far from dismal, they weren't perfect.
The GDF510PSDSS failed to excite us with its cleaning ability. While the results were not dismal, they were also far from perfect. The classic problem of redeposit was present, with spinach, oatmeal, and in the Heavy cycle, burnt sugar particles having spread to other dishes after they've been otherwise cleaned. This problem, sadly, is not uncommon among dishwashers that share the GDF510PSDSS's price range. Even without the redeposit, small amounts of meat, milk, oatmeal, and egg would still got left behind, though these amounts were very minimal.
The GDF510PSDSS enjoyed some very fast wash cycle times, but with a caveat; no drying cycles were included. As mentioned earlier, the heat dry option is not a default setting for any of the cycles on the GDF510PSDSS. Drying cycles last usually in the range of 30 to 40 minutes, and if added to this dishwasher's wash cycle times, the total amount of time taken is, unsurprisingly, about average. But there is an upside. The faster cycles minus electric heating and the lack of a "Quick Wash" option, which tends to use a large amount of water to get a quicker clean, help drive down the GDF510PSDSS's annual operating cost to just under $30.
Unassuming, efficient, and effective. That's what a dishwasher should be.
The worst thing about the GDF510PSDSS is its utter lack of outstanding features. That's also the best thing about it. This dishwasher can either be seen as beautiful in its simplicity, or completely forgettable in its unobtrusiveness. Given its low upfront cost and low annual cost, it offers a good value. However, if you are looking to spend $50-100 more for slightly better cleaning and a ton more customizability, other models such as the Frigidaire FGHD2465NF may be a better fit for your kitchen.
While the GDF510PSDSS did not give us much to be excited about in the design and usability departments, our testing revealed a couple of great things about this dishwasher. Even though its scores were pretty average and also unexciting, we learned that this machine has a low annual cost and fast cycle times. So despite the limited adjustability and wash options, the GDF510PSDSS may actually be a perfect fit for people who are just looking for a simple, low-cost dishwasher.
Redeposit keeps this dishwasher from perfection.
The GDF510PSDSS did OK on our stain tests. While far from perfect, it also didn't leave an egregious amount of soil behind. What we found was that this machine has some problems with redeposit. Otherwise spotless dishes with their original stains removed, such as eggs, milk, or meat, would have tiny specks of spinach or oatmeal stuck to them from other dishes. Most machines have trouble with removing baked-on spinach, and it's the same story here. One of the reasons we set up such an impossible task is so we can see if the dishwasher would spread the spinach to the other items inside the tub.
The GDF510PSDSS's Heavy cycle did a better job than the Normal, while taking nearly twice as long. The redeposit issue was still present, but to a far lesser extent. This cycle actually managed to remove over 99% of the spinach stains. Our suggestion for getting that up to 100%: scraping your plates or letting them soak for a while before loading them in.
Low cost to run, provided you leave the drying option off.
As a result of not having heat dry as a default, the GDF510PSDSS has faster cycles and a lower cost per run than many other dishwashers. A Normal cycle will cost you about 12 cents, and a run on the Heavy cycle will be about 20 cents. Even though there is no Quick Wash option, the Normal cycle only takes around 86 minutes, making it a passable option for when you need a fast cleaning job. In total, our calculated annual cost for running the GDF510PSDSS is $29.47, which is below average. Of course, all these figures take into consideration that no drying cycles were selected. For the convenience of dry dishes at the end of a run, your cycle times and cost will increase if you engage the Heat Dry.
Perfect ten, but the lack of adjustability gave us trouble.
We were just barely able to squeeze ten place settings and a serving setting in the GDF510PSDSS. Part of the challenge was the lack of adjustability of the racks. The fixed rows of tines did not leave too many places for us to fit the large serving dishes, and some of the place settings had to be shifted to accommodate. It was like a sliding block puzzle, but we did fit the tenth place setting, earning this dishwasher a perfect ten score.
Meet the tester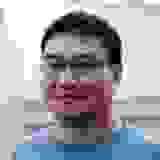 Johnny Yu
Staff Writer
@ReviewedHome
Johnny Yu writes news, features, and reviews for Reviewed.com. He graduated from U-Mass Boston with a Bachelor's in Social Psychology and spends much of his free time expanding his gaming horizons. Sometimes, he does his laundry at work.
Checking our work.
We use standardized and scientific testing methods to scrutinize every product and provide you with objectively accurate results. If you've found different results in your own research, email us and we'll compare notes. If it looks substantial, we'll gladly re-test a product to try and reproduce these results. After all, peer reviews are a critical part of any scientific process.
Shoot us an email