The two dishwashers are nearly identical, and not just on the outside. They both have side wall jets, a reversing four-blade wash arm, and bottle wash jets, which have all appeared in GE's latest top-of-the-line dishwashers.
So why does the PDT760SSFSS cost $300 more than the 750? Well, it offers a third rack, and our tests showed slightly improved efficiency and stronger cleaning performance. GE also says the 760 has a noise rating of 40 dB, compared to the 750's 42 dB. In our opinion, the 760 is the dishwasher to buy if money is no object. But we think the 750 is still the better value.
The differences are hard to spot.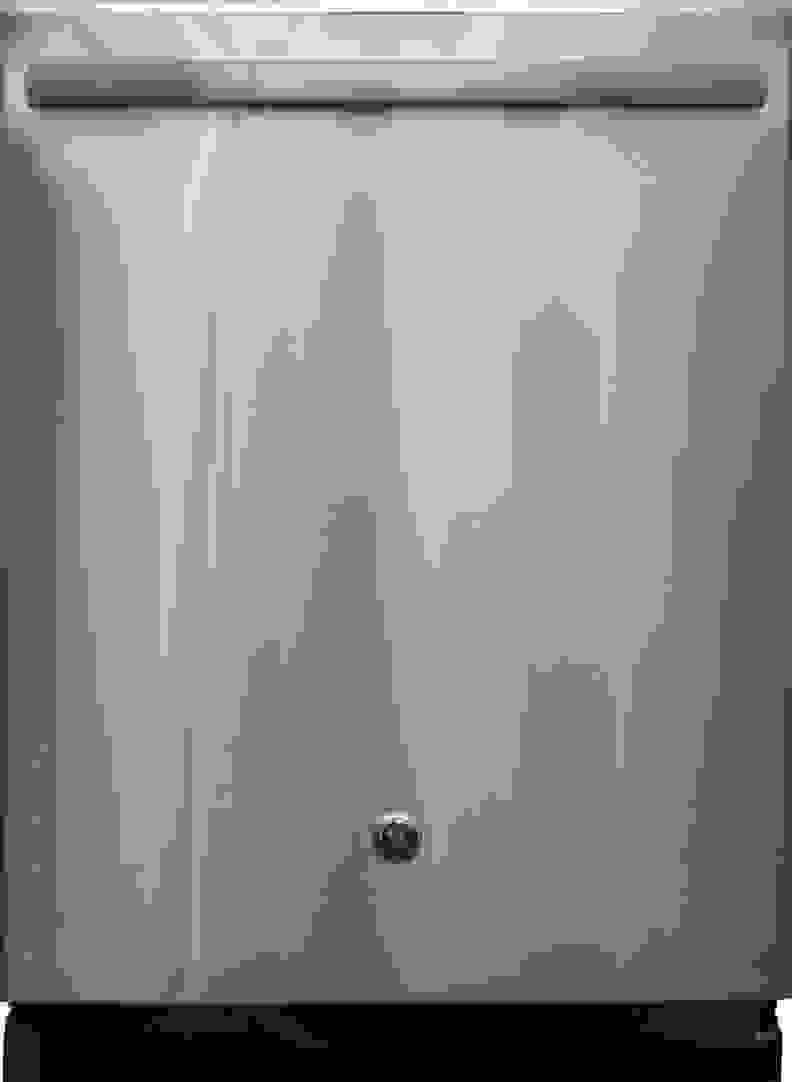 If you put the PDT760SSFSS next to the PDT750SSFSS and leave the door closed, there is virtually no way to tell them apart. Both feature the GE Profile design language, and that's a good thing: We're fans of the stealthy front-facing LCD screen that looks like a decorative silver strip when not in use, and we also like the top-mounted mechanical buttons and full-color LCD screen at the center of the control console.
Inside, the PDT760SSFSS features a three-piece cutlery basket, a four-bladed wash arm that dominates the bottom of the tub, side walls loaded with rows of spray jets, and blue-capped Bottle Wash nozzles on the top rack. The only visible difference between the PDT760SSFSS and the PDT750SSFSS is the third rack, a feature which we think does not make up a $300 price difference.
Both dishwashers have a similar racking arrangement, and they were both able to hold ten of our standardized place settings and a serving setting. The top rack has two height settings to accommodate tall items. Unlike some lesser dishwashers that offer variable heights for the top rack, the PDT760SSFSS doesn't require you to pull the whole apparatus off its rails to make the adjustment.
Fast and powerful at all levels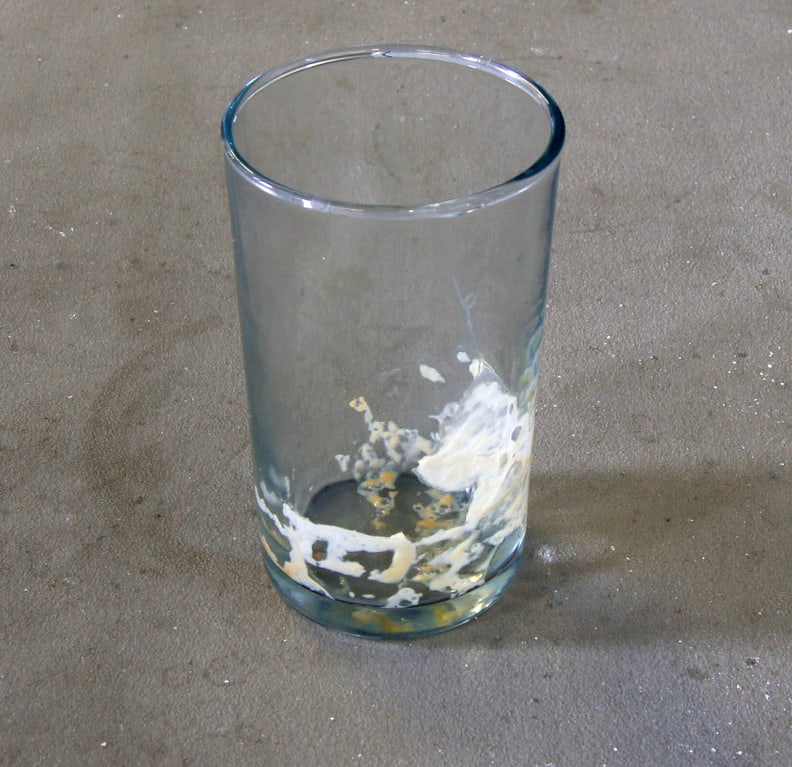 Even though the PDT760SSFSS has some options that enhance washing performance, it does a perfectly fine job without them. The Normal cycle scored over 99% in most of the common stains, which includes meat, egg, and margarine. Our baked-on spinach test is notoriously difficult, and is meant to test for redeposit; The Normal cycle wiped out 99.32% of the leafy green stains without batting an eye.
The Heavy cycle scored even higher, hitting 100% on the meat, egg, and margarine stains that the Normal came close to perfecting. This cycle aced the baked-on lasagna test, and scored over 90% with burnt cheese and burnt sugar.
The main performance problem we found was the inconsistent water coverage on the top rack. Items placed in the corners would consistently be left dirtier than the ones loaded closer to the center. This problem doesn't occur with the bottom rack, so the workaround for this may be simple strategic placement while loading.
The PDT760SSFSS's cycles are pretty fast. Express only takes 30 minutes, Normal takes 1.5 hours, and Heavy takes 2.5 hours. This machine doesn't run any drying cycles by default, though. If you plan to activate the Power Dry option, expect to add about 30 minutes to the cycle.
Even the cycles and options are the same.
There is literally no difference between the PDT760SSFSS and the PDT750SSFSS when it comes to cycles and wash options. That said, this dishwasher is equipped to handle every sort of load, with a whopping seven cycles to choose from: Light, Normal, Express, Heavy, eWash, Rinse, AutoSense. Their names are pretty self-explanatory, with eWash being especially noteworthy for using less than two gallons of water for a light wash.

We found that the cycles on default settings did a fine job, but you can customize your wash with options like PreSoak, Temp Boost, Sanitize, and Power Dry. There's also a setting to wash only the lower or upper rack if you don't have a full load. Finally, some more common features include a 1-12 hour start delay, a control lock, and smart grid compatibility.
Doesn't take much to get the job done.
Some dishwashers that do really well on our performance tests do so by blasting gallons upon gallons of water at the stains. The PDT760SSFSS is not one of those. The yearly cost of running this GE is $23.76, which is $7 cheaper than the average dishwasher. In general, this machine uses slightly less water than most others, but combines that with using significantly less electricity.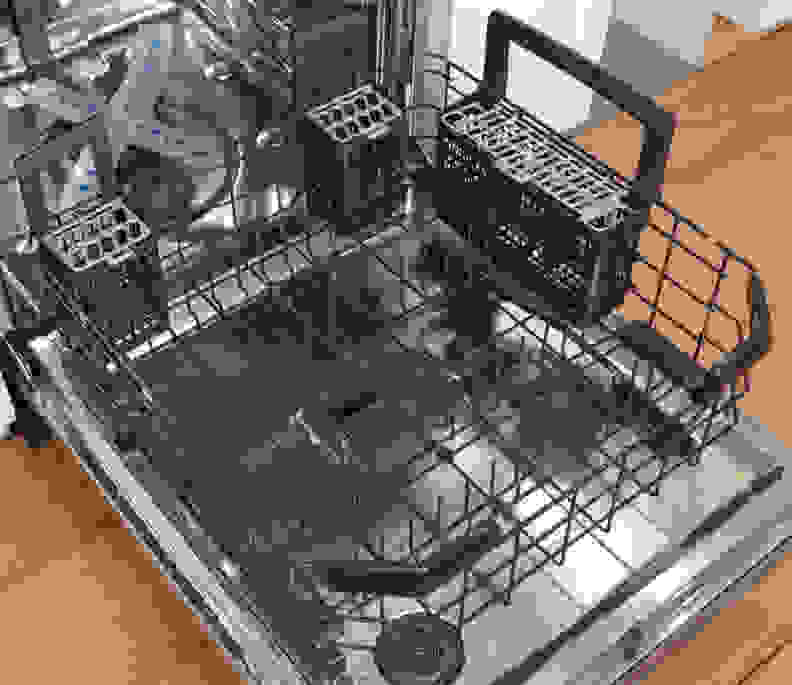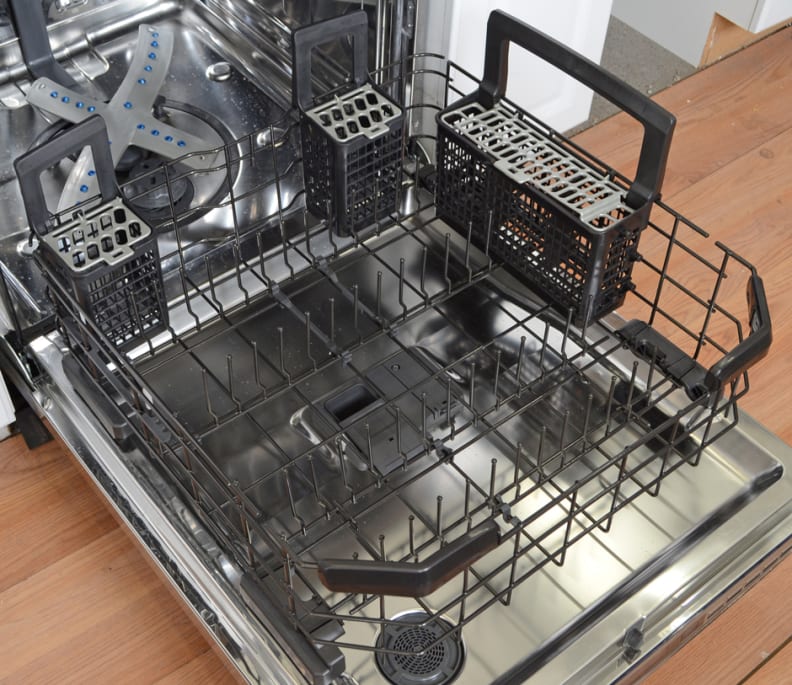 Each run of the Normal cycle sets you back 10 cents, as it takes 0.50 kWh of electricity and 3.9 gallons of hot water. For the occasions where you have to break out the Heavy cycle, the PDT760SSFSS will consume 0.80 kWh of power and 6.39 gallons of water. The Express cycle is also used infrequently, and each run takes 0.36 kWh of power and 2.67 gallons of water.
A marginal improvement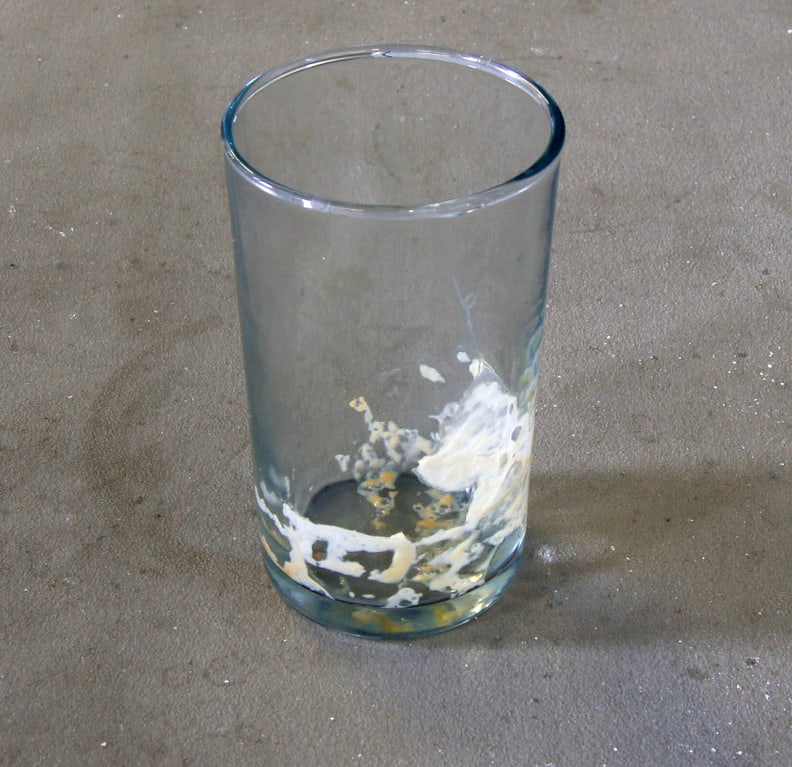 The pricier PDT760SSFSS outperformed the PDT750SSFSS in our tests, but only barely.
The Normal cycle proved nearly perfect at removing our test stains. Nearly all the dried and caked-on food was washed off and drained away through this GE's hard food disposer, and none of it got stuck to other dishes during the wash. The only problem we ran into was poor coverage on the top rack—glasses loaded in the corners of the top rack would often still be dirty after a cycle, even when the items around them were pristine. That's been a common theme across GE's newer dishwashers.
That coverage issue carried over to the Heavy cycle, and it was the only major black mark on the cycle's score. The Heavy cycle completely removed the milk and egg stains, and even scored highly with burnt cheese and burnt sugar—two of our toughest stains. Combining this cycle with the PreSoak option should remove just about anything while saving you the trouble of scraping your plates beforehand.


Express takes a lightning-quick 30 minutes to run. While great for light stains, this cycle couldn't handle dried milk or oatmeal, which is unsurprising. With the Normal taking around 1.5 hours and Heavy taking about 2.5 hours, the PDT760SSFSS is a fairly speedy machine overall. It also uses less water and electricity than the average dishwasher, and we estimate the yearly water and energy costs to total $23.76 for the average consumer—about $5 less than the average dishwasher we've tested.
For in-depth performance information, please visit the Science Page.
There's never too much silverware
We were able to fit ten of our standardized place settings and a serving setting inside the PDT760SSFSS. The lower rack doesn't have as many rows of tines as some other dishwashers, but there are enough of them that it never feels lacking. They are also highly adjustable to account for plates of various shapes.
The silverware basket can be broken up into three separate baskets, and a third rack up top gives you even more space for silverware. One neat trick about the third rack: You can just lift the entire tray off of its rack, which is much more convenient than picking each piece of silverware off the tray when it comes time to put them all away.
You may pay a lot, but you will get a lot.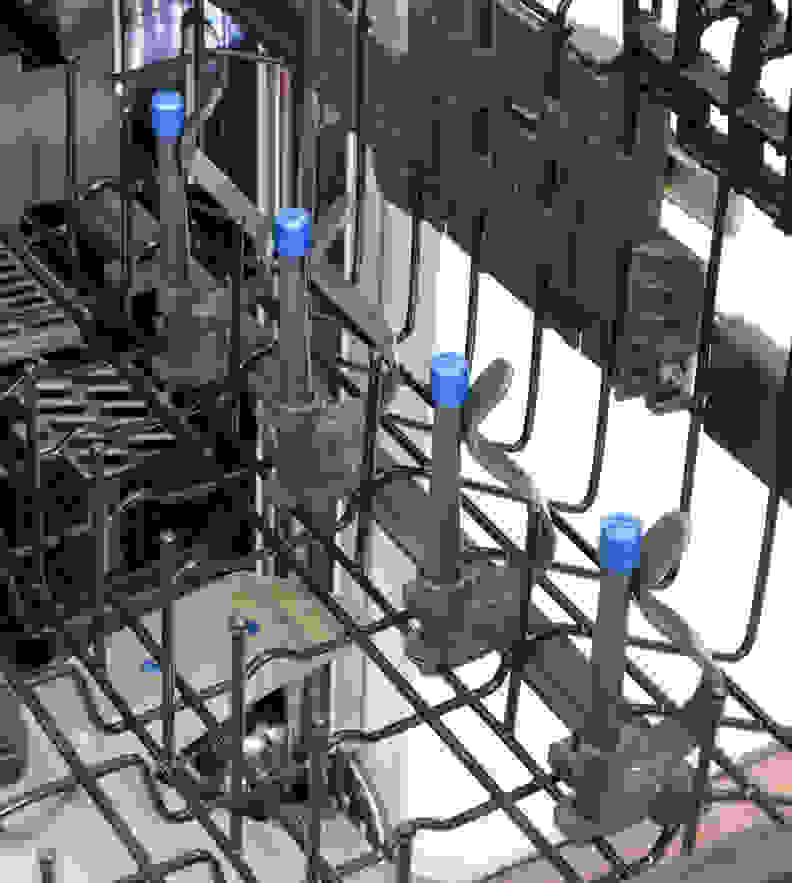 $1,599 is a high price to pay for a dishwasher, but the PDT760SSFSS proved to be fast, efficient, and powerful in our tests. On top of that, it includes luxury features like a third rack as well as bottle wash jets. The stainless steel helps it blend in with most kitchen designs, and its capacity and flexible racks make loading easy.
However, an internal candidate is a strong competitor. The GE PDT750SSFSS shares nearly every feature with the pricier 760, but sells for about $300 less. Yes, the 760's third rack is a nice feature, and 2 dB marks the difference between a whisper and silence. Still, we'd be willing to overlook both of those advantages to save that kind of money. If you want one of the best dishwashers on the market, buy the PDT760SSFSS. But if you want one of the best values, stick with the 750.
Meet the tester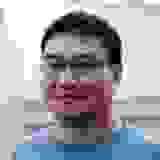 Johnny Yu
Staff Writer
@ReviewedHome
Johnny Yu writes news, features, and reviews for Reviewed.com. He graduated from U-Mass Boston with a Bachelor's in Social Psychology and spends much of his free time expanding his gaming horizons. Sometimes, he does his laundry at work.
Checking our work.
Our team is here for one purpose: to help you buy the best stuff and love what you own. Our writers, editors, and lab technicians obsess over the products we cover to make sure you're confident and satisfied. Have a different opinion about something we recommend? Email us and we'll compare notes.
Shoot us an email