Dishwashers
Stainless still shines in the kitchen—but black stainless is gaining
All hail the king.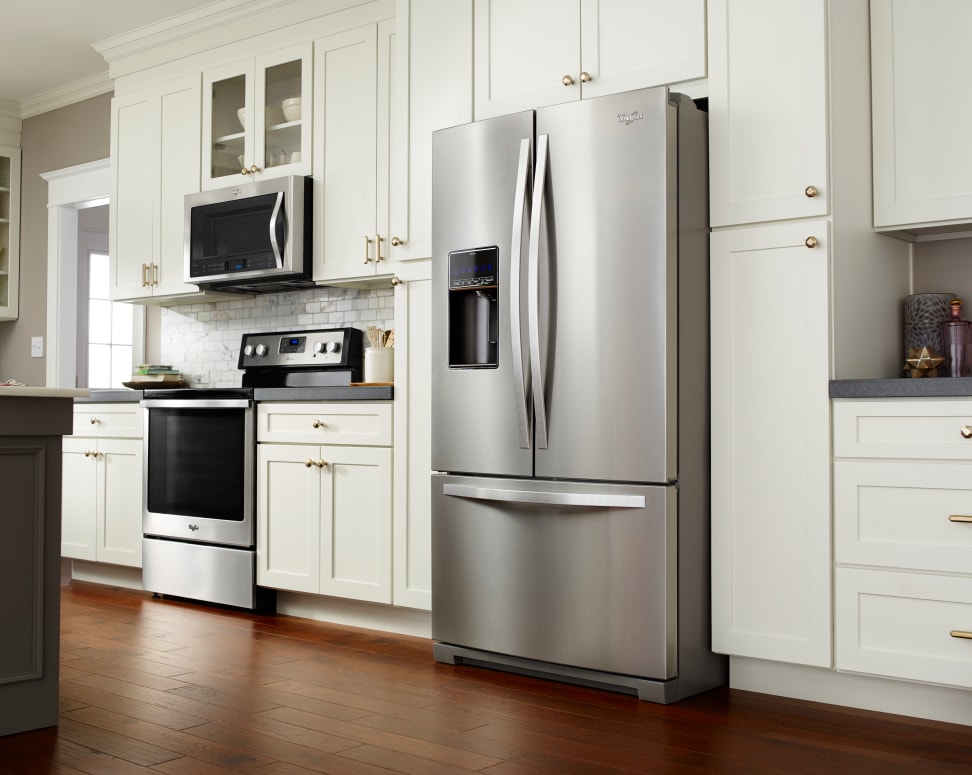 Credit: Whirlpool
You may have heard that stainless steel is on the way out (you may have even read it here), but according to data we've obtained from the Association of Home Appliance Manufacturers, stainless-steel appliances are definitely in.
The data concerns four appliance types—bottom-mount refrigerators, side-by-side refrigerators, gas ranges, and dishwashers—comparing shipments in 2010 with those in 2015. The results are definitive.
In those five years, stainless side-by-side refrigerators grew from 36 percent of units shipped to 61 percent—an increase of 25 percent. Meanwhile, stainless-steel range and dishwasher shipments both jumped by 23 percent. Bottom-mount fridges showed the greatest increase of all (32 percent), going from 43 to 75 percent.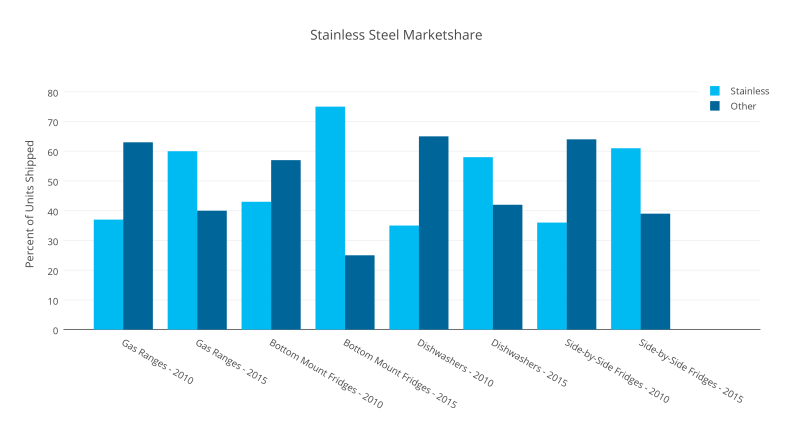 But the data doesn't stop there. We also received information for bottom-mount fridges and dishwashers from 2010 and 2014 that broke down the finishes into four categories—white, black, stainless steel, and other.
According to an AHAM representative, the "other" category includes both different colors (like "sunset bronze") and panel-ready models. As for the black stainless finishes being touted by the likes of KitchenAid, LG, and Samsung, AHAM says those models don't yet command a large enough market share to be broken out of the overall stainless category.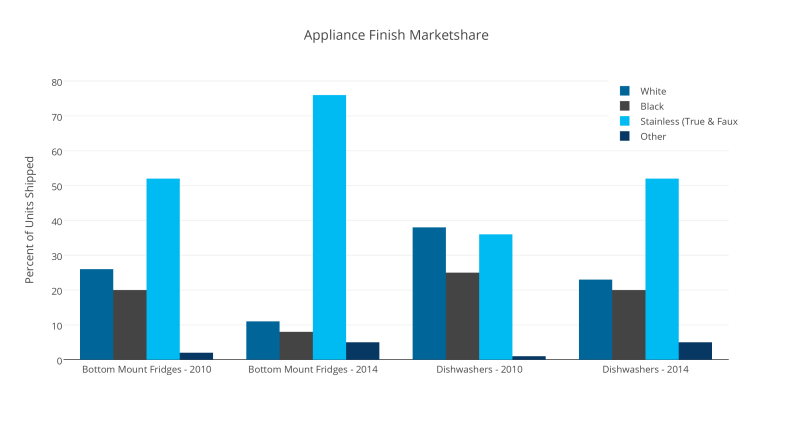 Like the earlier graph, this one shows that the market share of stainless steel has increased, while the shares of other finishes (in this case, black and white) have decreased.
Interestingly enough, the "other" category also saw slight growth. This could mean that panel-ready appliances have become a bit more popular, but given how small the category's market share is, it's hard to draw any significant conclusions.
So to all those designers signing stainless's death warrant, the numbers don't lie: it's here to stay.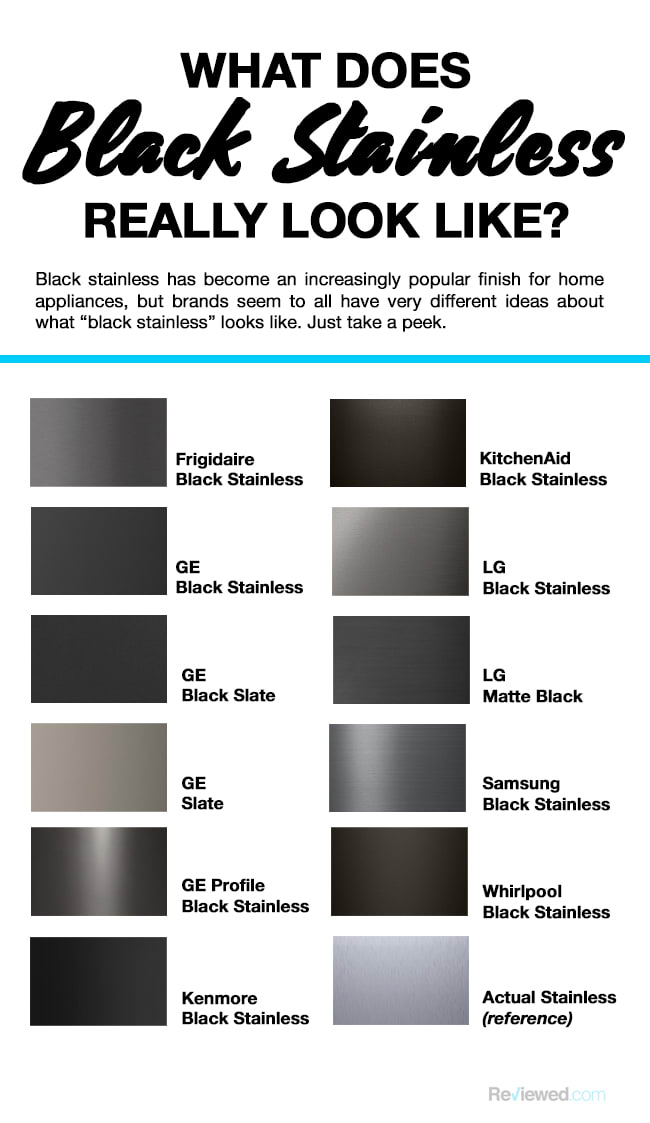 Related Video