Dishwashers
Bronze Sinks: Dead in the Water or the Next Big Thing?
Reports of bronze's death have been greatly exaggerated.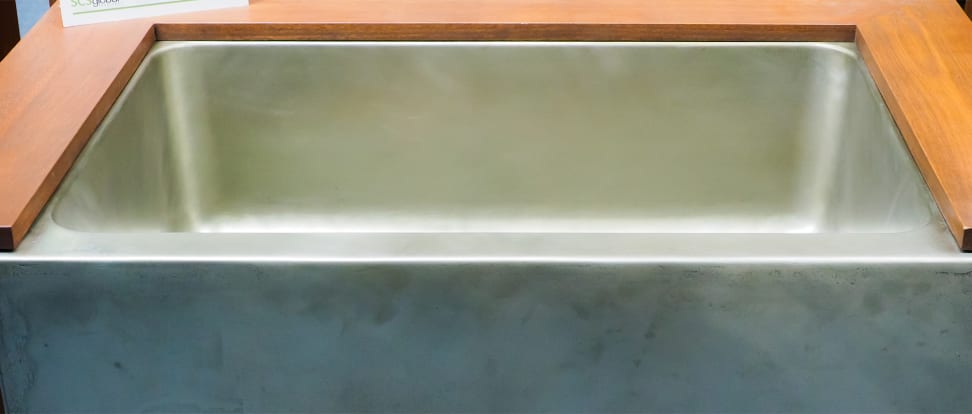 Credit:
Home design trends seem to change by the hour. Stainless steel is on its way out, porcelain has been done to death, and quartz is just a little too ostentatious.
But what of bronze? Already this year, some trendsetters and industry analysts have put bronze on the "out" list for 2014 kitchen design trends, but not everyone is convinced.
Sun Valley Bronze, an Idaho-based plumbing manufacturer, is giving bronze a renaissance with its unique "white bronze" sink. This beautiful behemoth was on display in its booth at the Architectural Design Home Show in New York City last month. The sink was the only one of its kind on display, and had a modern, updated look that still gels with an earth-toned design.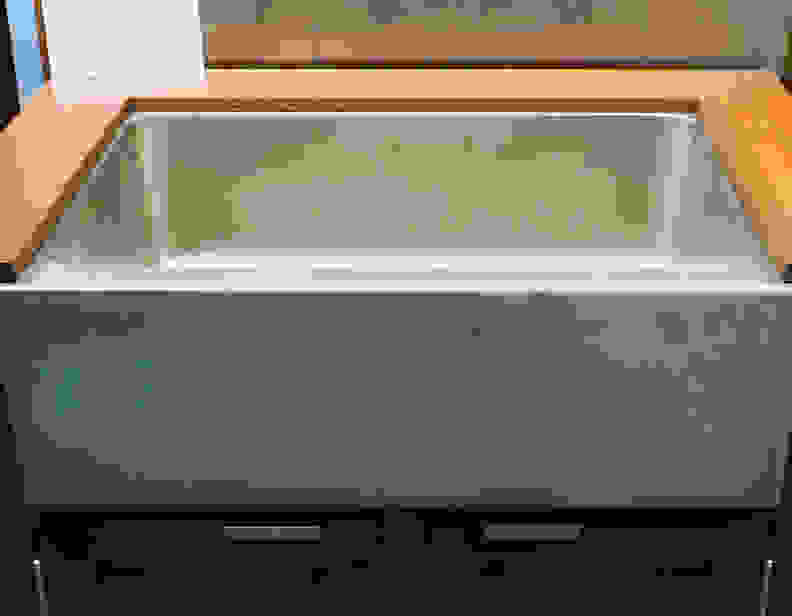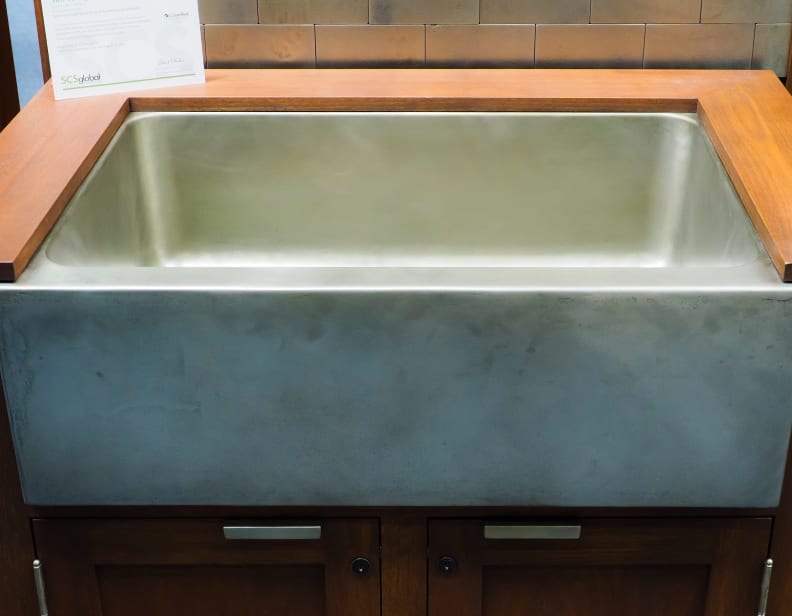 The 21-inch trough sink was matte, and a few shades darker than silver. Over time (and thanks to everyday chemistry), exposure to air will result in a rich patina, adding natural character to the centerpiece of your new kitchen. But it won't become nearly as green as—say—the Statue of Liberty, and the tarnish is easily cleaned if you prefer the "like new" silver color.
Speaking of "green," the materials have been certified at least 87% recycled bronze (91% for the white bronze variety, pictured above). Faucets above the sink may also be equipped with "WaterSense" aerators, capable of reducing water usage by 30% or more.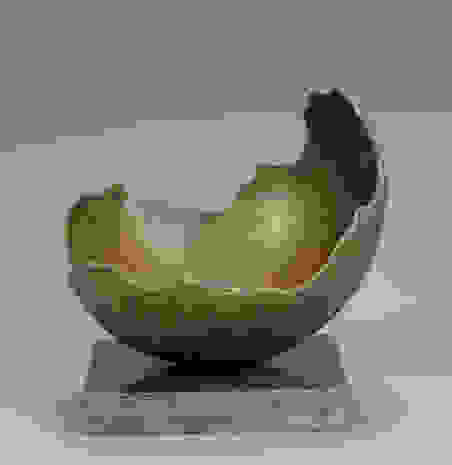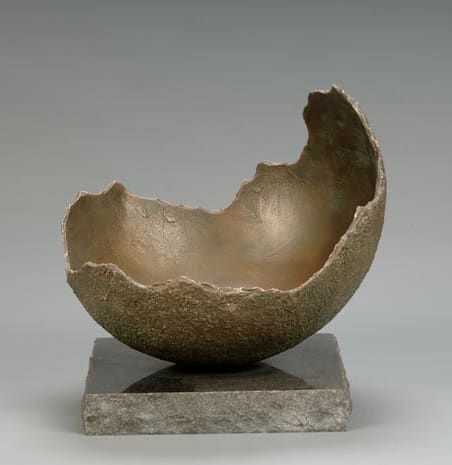 Of course, Sun Valley isn't the only company revitalizing the bronze trend. Competitor Sedona Bronze Sinks creates pre-tarnished bronze and copper bowl sinks that derive their artistic value from the patina designs, as well as the abstract shapes of the bowls themselves.
And if you'd like to jump on the bronze sink bandwagon in the most expensive way possible, Rocky Mountain Hardware—also based in Idaho—sells a $16,000 sink. (F.Y.I. Kohler sells a part-gold sink for one-tenth the cost.)
When the company isn't innovating with white bronze kitchen sinks, Sun Valley is well known for its bronze handles, hinges, knobs, and other hardware; all of which can be viewed right here.