Dishwashers
This Dishwasher Will Work At 35,000 Feet
And it's eco-friendly too.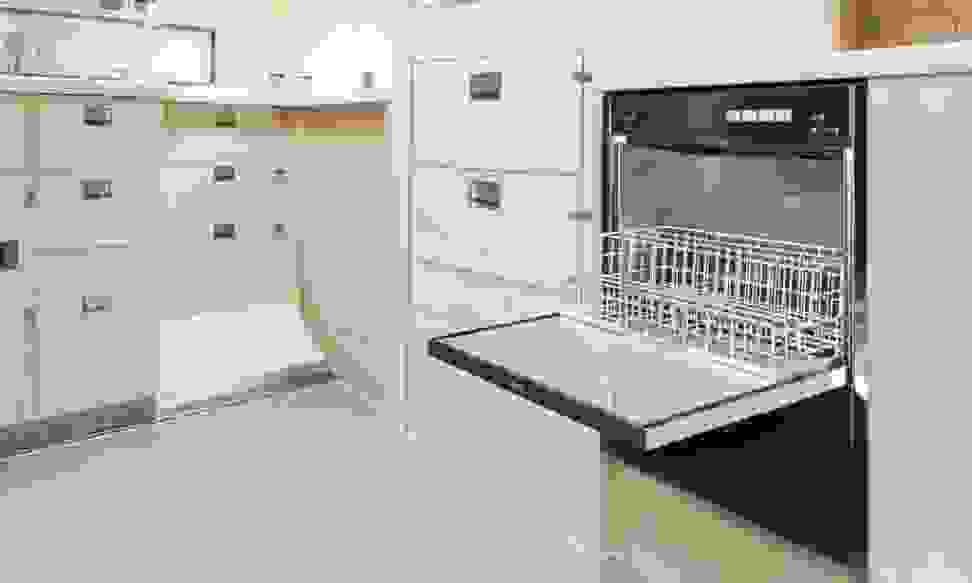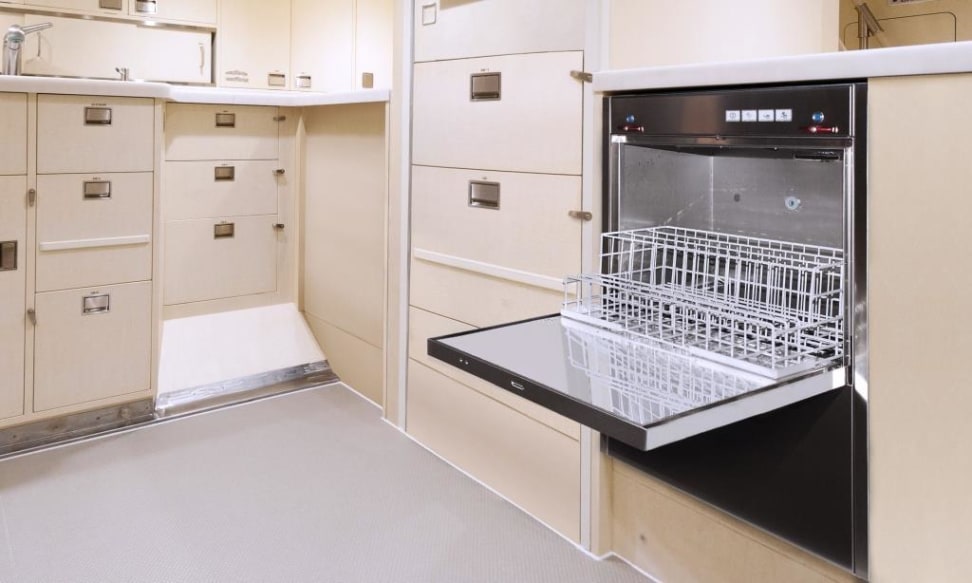 Credit: Jet Aviation
It might not occur to you, but the majority of large aircraft with galleys (kitchens) don't have dishwashers. Regardless of whether you're talking about a Boeing 787 or a private jet, galleys must be stocked with enough single-use dishes to last the entire flight.
But given how obsessed the aviation industry has become with minimizing weight (and thus fuel costs and emissions), it makes sense that Jet Aviation Basel has announced the creation of an aviation dishwasher, or ADW.
Currently, aircraft galleys must be stocked with enough single-use dishes to last the entire flight.
The tiny appliance can easily be connected in aircraft galleys using a "quick connection system," and can wash 20 kilograms worth of silver and aluminum dishes in just three minutes. Even better, the machine works with eco-friendly detergent and only uses three liters of water.
But this washer isn't alone. Aviation Week notes that Lufthansa Technik AG also recently released its own aviation dishwasher called the DishwashAir. It's similar to the ADW in that it only uses three liters of water, but its wash cycle takes double the time at six minutes.
Both machines are currently geared toward private luxury aircraft, but there is a chance that aviation dishwashers will find their way into commercial long-haul airliners in the not-so-distant future. According to its press release, Lufthansa Technik offered the DishwashAir to airlines at the Aircraft Interiors Expo in Hamburg, Germany this April.
Fleet-wide installations of aviation dishwashers could help further reduce aircraft weight and save fuel. After all, at the razor-thin margins that airlines operate on, every little bit helps.
Related Video
Up next
Get Reviewed email alerts.
Sign up for our newsletter to get real advice from real experts.