Dishwashers
Moneual Brings a Compact Dishwasher—And Vowels—To CES
Here they come now, sayin' Moneual, Moneual...
Credit:
MON-yool. Mo-NOOL. Mon-eh-OOL? English-speaking appliance buyers have already struggled to pronounce Miele (like "Sheila") and Haier (the jury's still out on that one), and pretty soon they'll have to contend with another tongue twister: South Korea's Moneual is bringing a lineup of attractive, albeit awkwardly-named, appliances to the US, starting with a compact dishwasher.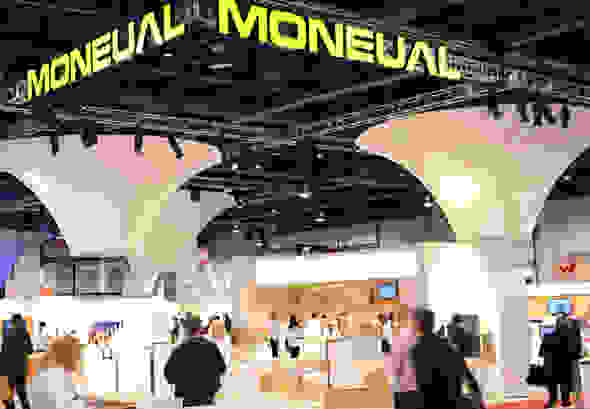 First off, we'll get the name out of the way: At the company's massive CES booth, all its representatives said "Mon-You-All." They also showed us a plethora of sleek new kitchen gadgets, from an air fryer to a slow-motor juicer. We were most interested in their new countertop dishwasher, which is expected to make it to the US sometime in 2013.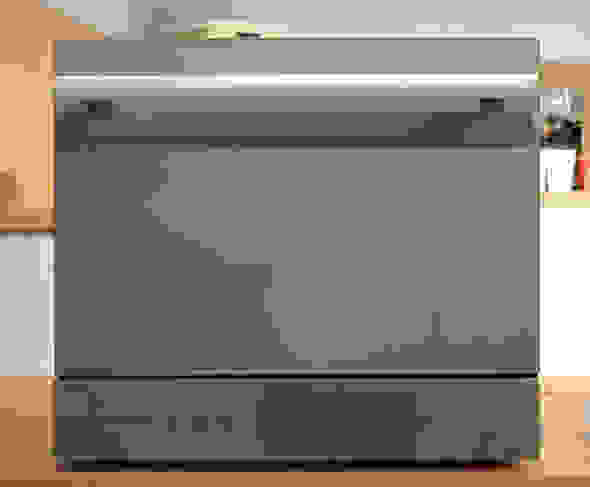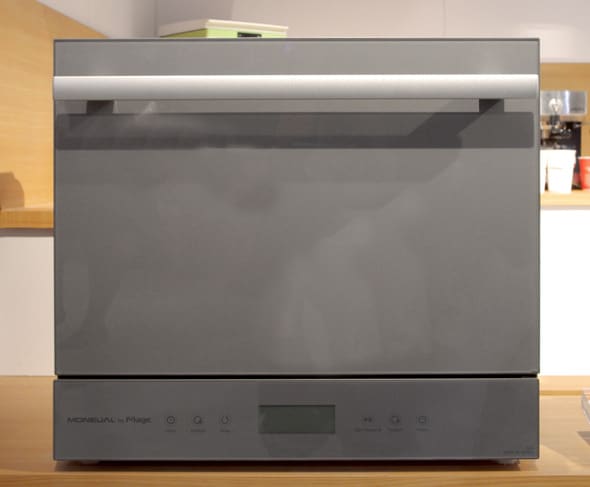 Portable dishwashers are hard to find in the US. Those without space for a built-in or the ability to re-plumb their kitchens are relegated to a few similar models. While the compacts on the market are competent, it's always good to see competition, and that's exactly what Moneual is bringing.
Their Korean-made dishwasher is bigger and heavier than most countertop portables we've seen, and even outsizes most microwaves — good for capacity, but bad for counter space. A company representative told us they were still working on sizing models for the US, and that the model on the show floor was straight from Korea. Regardless of size, it can still hook up to a faucet and drain in a sink.
Controls are at the base of the dishwasher, which could be a bit hard to reach depending on where the dishwasher is placed. They're digital, and there's also an LCD screen display with a clock and a delay option. Water softening pellets can be added in markets with hard water issues.
On the model that we saw, users can choose from seven wash programs, including a sanitize feature and a special wash cycle for cleaning fruit. Yup. The Fruit Wash cycle is designed so that customers can full their dishwasher with fresh produce to get it clean enough to eat.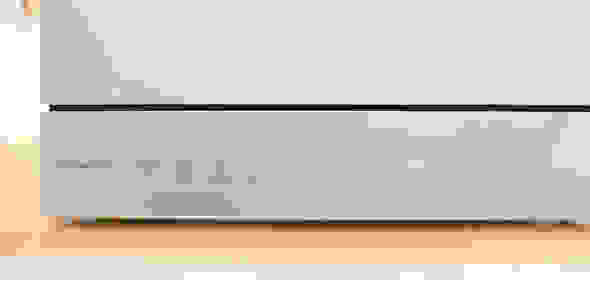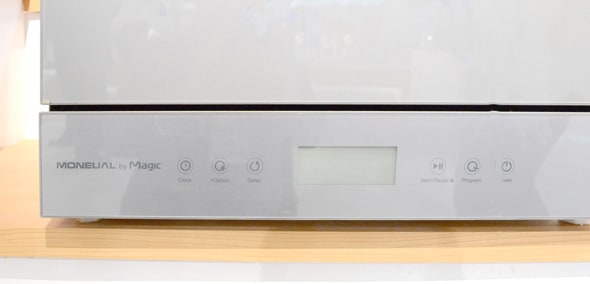 Portable dishwashers appeal to a niche market, but those consumers usually can't choose any other option. With such a dearth of countertop compacts on sale in the US, Moneual's entry into the market is good news for folks with small kitchens.