When buying gifts for someone, there's always a fallback question you ask yourself when trying to figure out what to get: is he/she a sports fan?
If the answer is yes, that simplifies, but also complicates the gift shopping. On one hand, you know you can get them something sports-related, but on the other, there's so many different things you need to choose from. The big items are team clothing and tickets to games (if anyone wants to get me Fiesta Bowl tickets, pretend they're on this list), but you can't wear jerseys on a daily basis and tickets are short-lived.
(Though if you're going to get someone tickets, at least get one as a gift for yourself.)
Some of my favorite sports-related gifts that I've received have been practical, everyday things. With that in mind, here are the 14 gifts I recommend getting sports fans for the holidays—from game-changers to stocking-stuffers.
1. This new TV for a better watching experience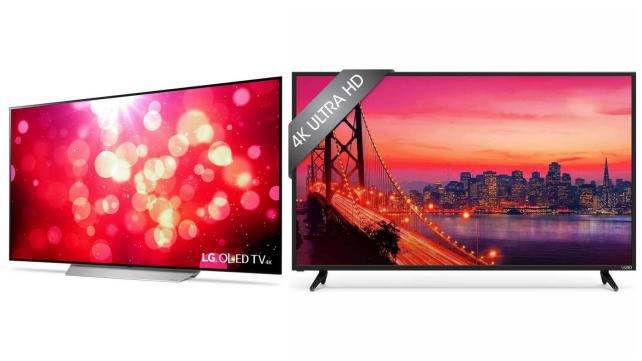 Let's start with the obvious. If you can't be at the big game, you've gotta watch it somewhere, right?
We listed our best TVs of 2017 and our top choice is probably the one at the top of your price range too, but if you want "jaw-dropping" quality, the LG C7 4K Ultra HD Smart OLED TV is the way to go.
Another way to go is a second, smaller and/or cheaper TV for when you want to watch multiple games at once. Whether you use this other TV regularly or only pull it out when you need it (you could even bring it to tailgates), it's there for extra viewing options. Our top TV for this gift is the VIZIO E-series.
Get the LG C7 OLED65C7P 65-Inch 4K Ultra HD Smart OLED TV on Amazon for $2,696.99
Get the VIZIO E43U-D2 43 inch LED 2160p 4K Ultra HD Home Theater Display on Amazon for $499.98
2. Our top streaming device to get the games not on cable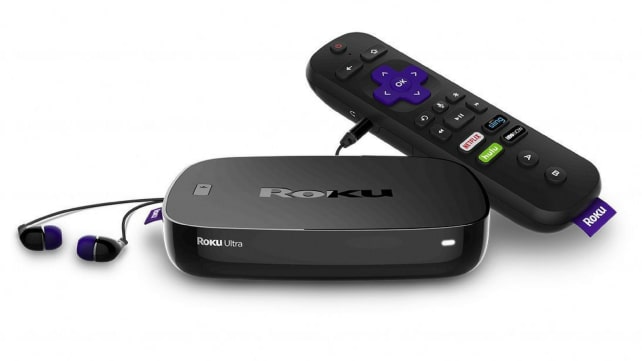 Whether you're cutting the cord or just want to have some extra options with your TV, a streaming device is a must for sports fans who want to catch a game on WatchESPN or watch multiple games at once without messing up the cable. Our favorite streaming device is the Roku Ultra, which is easy to set up and has everything you need, including a wireless headphone jack.
Get the Roku Ultra on Amazon for $99
3. A toaster to get pumped at breakfast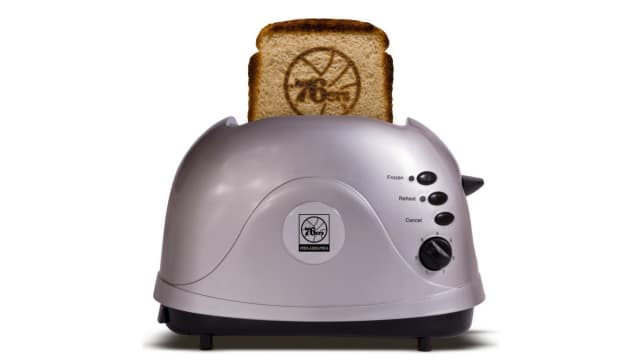 What is better than waking up on gameday and having your team's logo seared into your toast? Nothing.
Get a Pangea Brands Team Logo Toaster on Amazon for $36.99
4. Socks to represent on gameday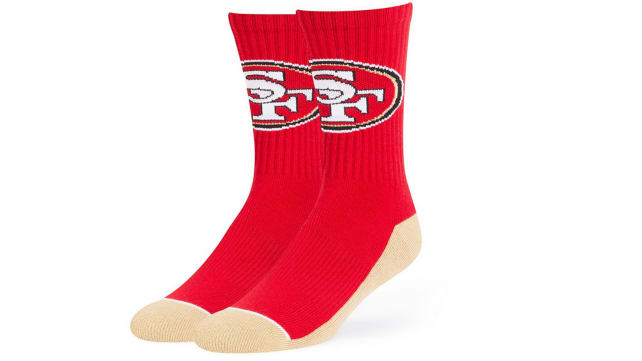 Everyone needs socks, so why not get the sports lover in your life a pair of socks featuring their favorite team's logo? These are a great cheap stocking stuffer, gag gift or secret santa gift.
Get the NFL OTS Anthem Sport Sock on Amazon for $10
5. This crock pot for low and slow fandom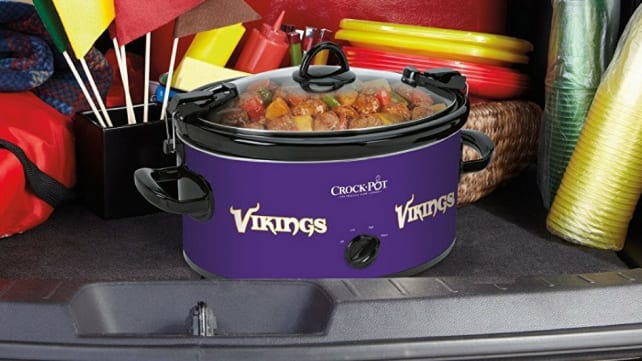 This one's two-fold. You can use the crock pot to make delicious food AND show your team spirit. Imagine just how good this would look at a tailgate?
Get the Crock-Pot NFL 6-Quart Cook & Carry Slow Cooker on Amazon for $47.65
6. Glassware to drink with pride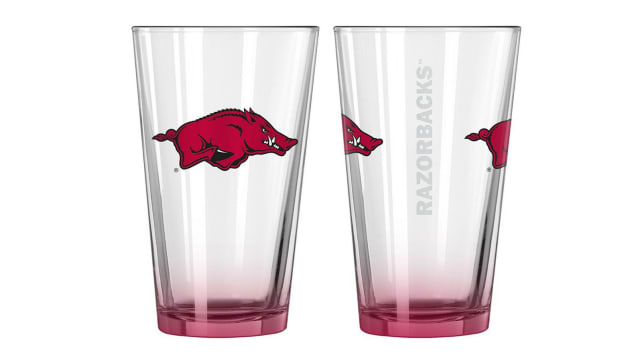 Everyone needs glassware, so why not give the gift of sports-themed glassware? We recommend college team glasses here, but you can browse Amazon to find glassware branded with whatever team logo you'd like.
Get the Boelter NCAA Elite Pint Glass, 16-ounce, 2-Pack on Amazon for $24.99
7. A night light to light up your fandom
Whether the night light is for you or a child, we're not judging. Keep the monsters away with your favorite sports team's logo lighting up the room.
Get the Authentic Street Signs NCAA Officially Licensed-LED Night Light on Amazon for $14.99
8. This lunch bag/cooler to represent everywhere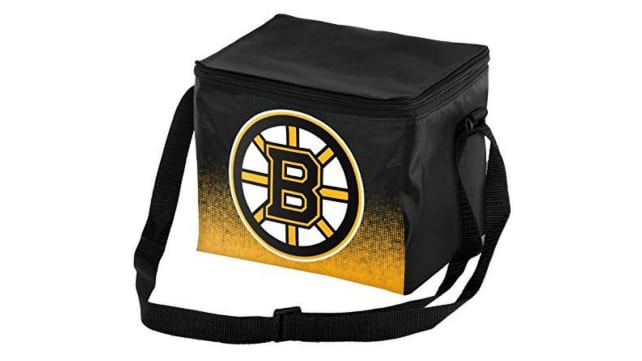 You can take this bag to school, the beach, or even a picnic. Represent your favorite team and keep your food cool with one of these NHL bags.
For the next size up, you can get the rolling cooler which is perfect for events and tailgates and is emblazoned with your team's logo. It even has backpack straps for carrying.
Get the Forever Collectibles NHL Lunch Bag on Amazon for $10.07
Get the Logo Brands 48-Can Rolling Cooler on Amazon for $23.35
9. This grill cover/barbecue set to show off at parties
With plenty of college and pro sports styles available, you can show your neighbors who your favorite team is on a daily basis with a fun grill cover. It'll withstand the elements and allow you to grill with pride.
If you want to get some grill accessories, you can also represent your team with themed utensils. This set comes in plenty of NCAA team styles with eight stainless steel pieces.
Get the Rico Industries Deluxe Grill cover on Amazon for $39.89
Get the Siskiyou 8 piece BBQ Set with Case on Amazon for $80.58
10. A phone case to protect and promote your team
Another great stocking-stuffer is a phone case with your team's logo on it. The one we've picked features NFL teams, but other leagues can be found as well.
Get the Forever Collectibles NFL 3D Team Logo iPhone 5 Case on Amazon for $24.09
11. A backpack for those on the go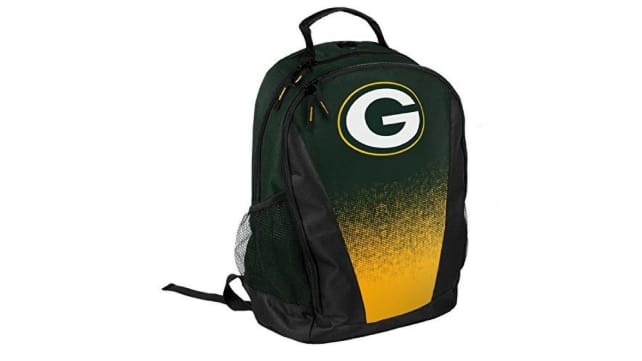 Perfect for sports fans who commute to work and attend school, an NFL logo backpacks will help them show their pride every day.
Get the Forever Collectibles NFL Football Team Logo Primetime Deluxe Backpack on Amazon for $24.99
12. Books for the intellectual sports fan
"Moneyball" is great for any sports fan looking for a true behind-the-scenes look at a professional sports team's front office. I do recommend reading the book before you've seen the movie, but if you've already seen it, the book goes into far greater detail and is still a good read.
Get Moneyball in paperback on Amazon for $9.44
13. Earbuds to listen with your logo
Standing on a packed train and want the person two inches to your right to know your favorite team? Pop in these earbuds with your NFL squad's logo on them.
Our editors review and recommend products to help you buy the stuff you need. If you make a purchase by clicking one of our links, we may earn a small share of the revenue. Our picks and opinions are independent from any business incentives.