Reviewed
Buy one get one 50% off Oster appliances.
Sale ends April 3rd. Plus free shipping!
Credit: Getty Images
Just in time for spring cleaning, Oster appliances is offering a sitewide buy one get one 50% off deal. If you're ready to throw out that janky blender or replace a part on your food processor, this is a great time to buy. I shopped the sale and here are some of my recommendations.
Electric wine opener

I probably drink more wine than I should and I've definitely purchased more wine openers than necessary. It might be a good time to upgrade to an electric opener that I can keep on the counter. Oster's tuxedo black electric wine opener is an really attractive option. It's cordless, so you wow your guests with with your wine savy prowess in the kitchen, living room, or deck. It's priced at $20, but when you add another sale item to your cart the cheaper item will drop.
The Versa blender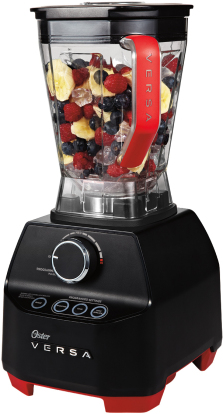 Oster is best known for their blenders. The Versa 1400 made our list for best professional blenders. The price is $300, if you get it half off it will only be $150.
Blend-N-Go sports bottle

Amazon's favorite personal blender is the Blend-N-Go which doubles as a travel sports bottle. You can blend your protein mix and take it with you to the gym. It doubles as a water bottle and comes in a lot of fun colors so your workout look will not suffer.
2-in-1 Blender/ Food processor
Note: This last product is not covered in the BOGO sale, but it's absolutely worth mentioning.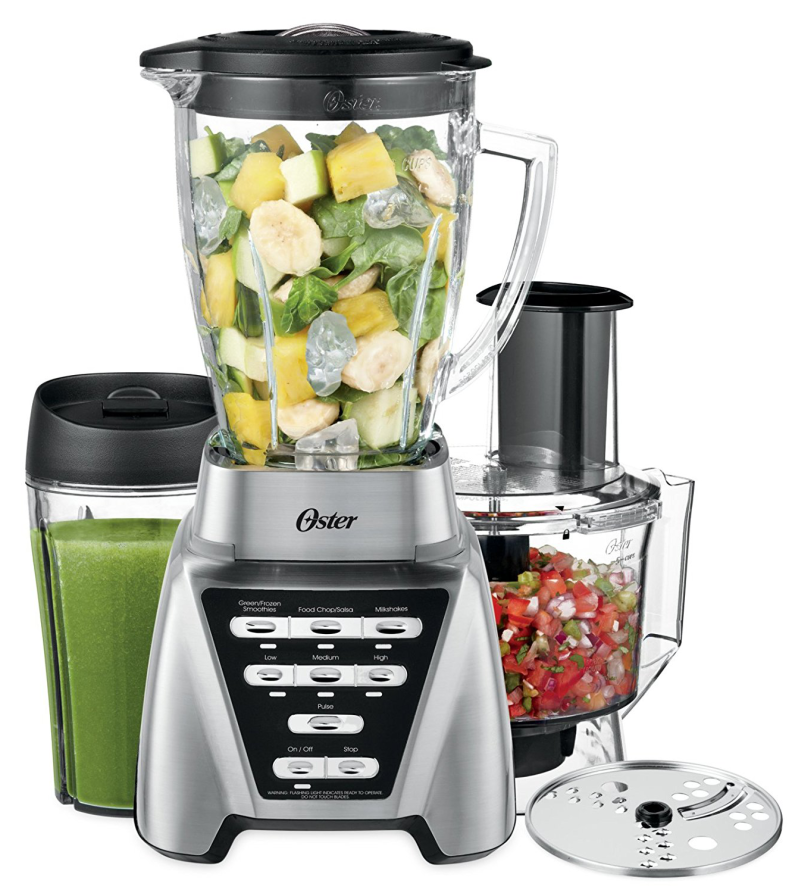 The Oster Pro 1200 Blender 2-in-1 is more like a 3-in-1. It features a personal blending cup, a traditonal pitcher, and a food processer attachment--which is awesome for making home made baby food.
If you're not a fan of my recommendations the sale is sitewide, so take a look and see what's available. Oster is a trusted brand, and most purchases will be free to ship.