Reviewed
Only the Smart are Secure
Control is key and Alarm.com's products allow you to customize nearly every aspect of your home's security and automation.
What Alarm.com offers
Alarm systems are a massive commitment both financially and in terms of the time it takes to install a home security system. Alarm.com offers the plug and play version of home security and offers a wide variety of interconnected security and home automation devices that range from wireless window lockers to 720p webcams with built in motion sensors.
Alarm.com also offers Home automation that allow you to control various aspects of your home. For example you could control your thermostat from the other side of the world, or turn on your lights as you approach your home after a long day of lounging about or work.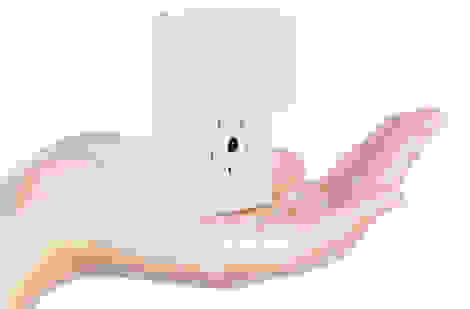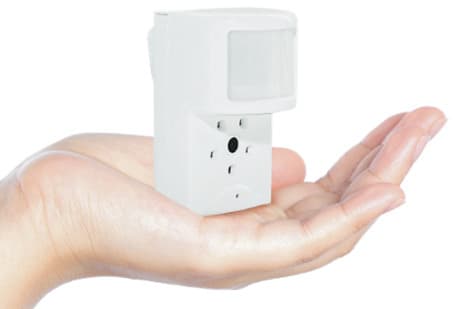 Each device operates with either CDMS, Z-Wave, or GMS. This means that even if the phone line is cut or the power goes out, the devices can continue to broadcast information for up to 24 hours. All these devices can either be bought to be installed yourself or installed by professional dealers. Prices range as to what services and devices you want installed.
What makes it interesting
That is where Alarm.com has the greatest flexibility. The level of service is adjustable to your needs.
Further, this system can be customized for any household. Certain security alerts can be programmed to be sent to certain parties. No need to call the police when you left your garage door open, when you can send an alert to your trusty neighbor. Maybe even remind him to put back the hedge trimmer he borrowed three months ago while he's in there.
There are also customizable levels of access. Your spouse may be able to control everything, including the smart thermostat controls, but your children can only control the lights. Or set it so that whenever your teenager is home alone, the opening the liquor cabinet will send you a notification.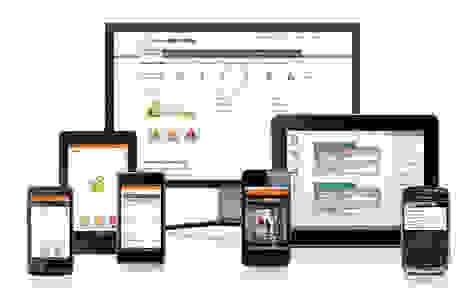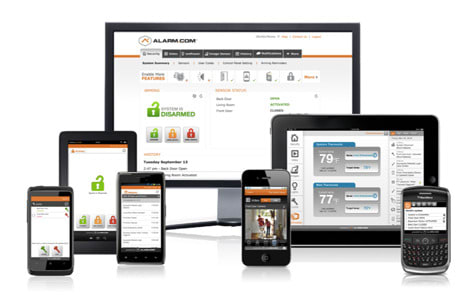 More than meets the eye
However, it's not the devices that Alarm.com provides that is impressive. Although they have a set of partners that compete to produce devices, they are not remarkable. The service is what catches our eye. The ability to mix and match products and services and have them all integrated with one another in an otherwise static business.
As much as Alarm.com is offering security, they are showing off what a Smart Home can look like. The walls have ears to hear intruders, and mouths to tell you. That is the essence of integrated technology.