For an industry rife with chewy buzzwords like "the internet of things" and "augmented reality," it's refreshing to come across a concept as intuitive as "3D printing." A 3D printer is just what it sounds like: a printer that prints in three dimensions—or, more accurately, in a series of thin layers laid out according to a computer program.
3D printers put the resources of a manufacturing plant within the comfort of your home or office. While some companies, like MakerBot, sell affordable 3D printers directly to consumers, others, like Shapeways, offer 3D printing services to engineers, designers, and architects who can't afford an industrial-scale machine.
3D printers put the resources of a manufacturing plant within the comfort of your home.
Tweet It
Indeed, it's the professional realm that has shown the most amazing possibilities: NASA recently fired up a rocket injector made entirely from 3D-printed parts. Researchers from North Carolina State University have developed a liquid metal that could be used to print circuit components. Last month, a team in China successfully printed living kidneys. And, most alarmingly, plastics can be used to print guns.
That's just the beginning—everything from guitars and auto bodies to bikinis and bionic ears have been built using 3D printers.
On a professional level, 3D printing affords entrepreneurs a more cost-effective option for manufacturing. But the real test will come next year, when a number of key patents expire—patents that are currently stifling competition. Once that happens, expect a flood of cheap 3D printers to hit the market, bringing more affordable manufacturing options to cash-strapped designers and entrepreneurs.
While the average consumer currently has little to no use for a 3D printer, many insiders believe these machines will "democratize" manufacturing, much like the Apple II did for computers. Homeowners will be able to print mugs, doorknobs, jacket hooks, and other household items on a whim.
But Nick Allen, founder and director of 3D Print UK, is skeptical. As the CEO of a 3D printing company, he is a firm believer in the future of 3D printing. But he says that the practicality of the technology has is being overshadowed by its potential.
"It complements but does not compete," he explains. "The processes are not going to get a huge amount faster, as unlike computers, which they are often compared with, they have to work with the chemistry of the materials that they use."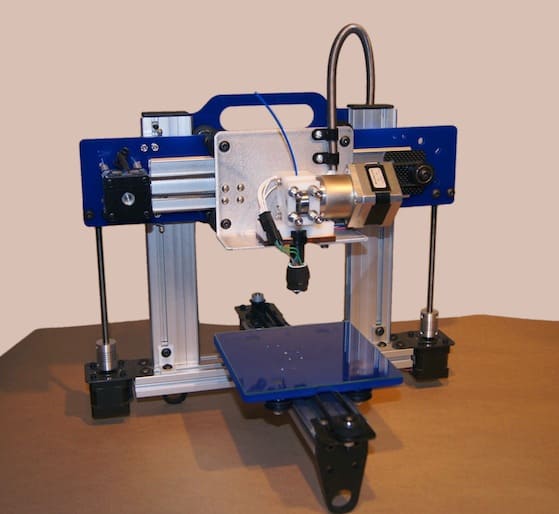 Indeed, it's the materials that many advocates overlook when making projections for the market. Unlike, say, an injection mold, a 3D printed object is structured layer-by-layer—like a very tiny brick wall. But compare the strength of a brick wall to that of concrete: The latter will always be stronger.
"The part you print won't be as good as the part you order," Allen adds.
"The part you print won't be as good as the part you order."
Tweet It
Recall the 1990s, when personal printers first took off: Advocates imagined a future with a printer attached to every laptop, and a centralized household printer that delivered your morning newspaper and snail mail. Obviously, that never happened. Could a personal 3D printer in every home also be wishful thinking?
Allen suggests that 3D printing at home won't necessarily be faster than just buying something online. "We now live in a world where we can get something to our door by 9 AM if we order it at 5 PM," Allen points out. "Printing takes time."
In 2011, global 3D printing sales capped at just $1.7 billion, according to Wohlers Associates. That figure is expected to reach $6.5 billion by 2019—considerably less than the $99 billion raked in by the smartphone market during its coming-of-age in 2010, according to Strategy Analytics. But that's the point: There's plenty of room for growth—it just might not revolutionize manufacturing.
[Hero image: Wikipedia Commons, user "S zillayali"]
Our editors review and recommend products to help you buy the stuff you need. If you make a purchase by clicking one of our links, we may earn a small share of the revenue. Our picks and opinions are independent from any business incentives.