The Roundup
For nearly 15 years, Reviewed.com has put thousands of products to the test, all to help consumers buy, use, and understand electronics and appliances. Here's what we've been up to this week.
---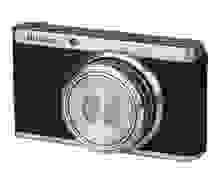 The Fujifilm X series has produced a string of photo-enthusiast darlings, from the X100 through the X-E1. With the XF1 (MSRP $499.99), they're courting a mainstream audience. With a similar lens and sensor as the solid X10, the XF1 is a great performer by compact camera standards. But while the retro design adds a touch of class, the collapsing lens design and menu-heavy interface hamper the user experience. We like it, but it's one of several cameras we'd consider in the price range, including the Canon S110.
---
This Minnesota-based company is, as far as we're aware, the only firm to actually build some of its TVs in the U.S.—just not this modest ELEFT325 32-inch set (MSRP $229), assembled instead in China. We ran into some happy surprises over the course of testing, and found this to be a solid little display for the cash. If you aren't set on sleek new technology, and if you don't have much money to spare, this display is worth a look.
---
Canon isn't keen on the mirrorless genre, so instead, they just put their Rebel line of DSLRs on a diet. The SL1 ($649.99, body only) is the littlest DSLR they've ever made, almost as small as some mirrorless compact system cameras. It's otherwise pretty similar to "standard" Rebels like the T4i, though with a slightly updated 18-megapixel sensor. And yes, it has an optical viewfinder. At $649 for the body only, it's way expensive for what is ostensibly an entry-level DSLR, but we'll see how it fares when it arrives in April.
---
Smart appliances accounted for a paltry $613 million in sales in 2012—chump change in the scope of the entire industry. But the next fridge, dishwasher, or laundry machine you buy will almost certainly communicate with the outside world somehow. In part three of a series, we take a look at why smart appliances are destined to find their way into homes—even if it's in the same sneaky way that 3D TV did.
---
The WDT710PAYH (MSRP $599.99) showed us some strong wash performance, and it features Whirlpool's White Ice finish (stainless, be gone!), for a clean, clinical look that will fit in nicely with Scandinavian-style cabinetry. Good stuff, for the price.
Our editors review and recommend products to help you buy the stuff you need. If you make a purchase by clicking one of our links, we may earn a small share of the revenue. Our picks and opinions are independent from any business incentives.