Our tester was notable for one other reason: It featured Whirlpool's new White Ice finish, their new stainless alternative that wouldn't look out of place in an Apple store.
The WDT710PAYH is simple, simple, simple.
Whirlpool's design language is all about clean lines and simplicity, to the point that some users may find it too simple. It's clinical and, for 2013, quite modern. In White Ice, it would look out of place in a Tuscan-style kitchen, but would fit in alongside Scandinavian-style cabinetry.
It would look out of place in a Tuscan-style kitchen, but would fit in alongside Scandinavian-style cabinetry
Luckily, that simple design translates into simple use. The control panel is very straightforward and easy to operate, especially given the abundance of extra wash options. There is nothing unusual about this machine's appearance when compared to other models in the Whirlpool Gold series; in fact, it's downright identical.
With the exception of its handle, stainless steel is nowhere to be found in the WDT710PAYH. The wash tub is made of plastic, as are both of the wash arms and the exterior. That's not unheard of among washers with a $599 MSRP, and we can't argue with the performance this one offers. If you do want stainless, we found the otherwise-identical stainless exterior WDT710PAYM on sale for $599, too.
There are quite a few extra features, all from the standard Whirlpool playbook.
As with most Whirlpools, the WDT710PAYH is generous in the features and wash options department. It's no self-opening Miele, but for a $599 dishwasher it offers a good deal of control for wash intensity, performance, and customization.
Pretty much every extra wash option is a customization feature, meaning it can be added onto any chosen wash cycle. There's a Top Rack Wash, a Hi-Temp Rinse, Sani Rinse (which we tested and found reached a satisfactory 157.7 degrees Fahrenheit—enough to kill bacteria), and Heat Dry (with appurtenant Eco and High options). There is also a 4-Hour Delay and a child lock. As for cycles, there's Heavy, Normal, 1-Hour Wash, Eco, and an exclusive Overnight wash that takes longer but adds an extended prewash. There's also a Sensor cycle that adapts wash intensity and duration to the amount of stains in the load.
All these features should satisfy most, if not all dishwashing needs. The Overnight wash is a particular bonus, as it is intended for heavily soiled dishware but uses less energy than the Heavy cycle, which prolongs the duration and makes it ideal for overnight use. Everything else is fairly standard: Capacity, rack design, adjustability, and cutlery basket are all Whirlpool staples.
This is where the WDT710PAYH shined. All ye aspirant dishwasher manufacturers take note.
This is where the WDT710PAYH stands out from the pack, even among Whirlpool-manufactured machines (which include Amana, Maytag, KitchenAid, Jenn-Air and sometimes Kenmore). While the Normal wash was the most impressive and came close to perfection on most stain tests, the Heavy and 1-Hour Wash cycles were also impressive for their respective purposes.
The Normal wash was the most impressive; it either achieved or came close to perfection on most stain tests.
We were perhaps most amazed by the WDT710PAYH's handling of spinach stains, which prove very difficult for most other machines, and if they are successfully removed it's not uncommon for a dishwasher to spread tiny spinach particles throughout the interior—a much-despised phenomenon known as "redeposit" that indicates a subpar filter. The WDT710PAYH neither sprayed the wash tub with refuse spinach nor failed to remove an adequate chunk of spinach from our test bowls. In fact, it scrubbed off an average 99.21 percent of spinach stains—very impressive for a mid-range dishwasher, or any dishwasher for that matter.
The Heavy cycle was also good, but we'd peg it only slightly above average compared to other heavy cycles on the market. The same goes for the 1-Hour Wash (quick cycle).
If you care about cleaning power, this is a great buy. Just make sure it fits with your kitchen.
When it comes to wash performance, this dishwasher ranks among the best we've tested. Sure, the WDT710PAYH's design is certainly polarizing, and it wouldn't fit in all kitchens. It also had some lackluster efficiency performance, with a yearly operating cost that's about $10 or so more than the most miserly machines we've tested.
However, it's got a strong set of features and no dishwasher at it's price point washes as well. If the WDT710PAYH fits in your kitchen and in your budget, you can't do too much better. And if you'd rather a more traditional look, it is available in other finishes.
The Whirlpool WDT710PAYH exemplifies why dishwashers need to be tested. On the surface this machine seems average at best; there's no unique feature or design element, and it garnered middle-of-the-road scores for both efficiency and capacity. But when we got to testing its wash performance… well, we were just amazed.
The WDT710PAYH showed a lot of perfect scores, and even more near-perfect scores.
Poring over our scoring results we saw this figure a lot: "100.00%." Each "100" connotes perfection in a specific stain test. Across both passes in all three main wash cycles (Heavy, Normal, and 1-Hour Wash), there were 23 perfect scores (out of 54). That may not sound like much, but trust us, that is impressive.
The Normal wash was perhaps most impressive. It scored perfectly in our dried oatmeal, minced meat (product), tea stain, and margarine tests. It scored close to 100 percent in our spinach and milk tests as well. Even the lipstick stain, which is always the most difficult to remove, scored higher than normal: 36.97 percent on the first pass, 27.16 percent on the second.
The 1-Hour Wash, aside from being quick, did better than most other quick cycles we've tested, with most tests scoring at least 95 percent. We had higher hopes for the Heavy wash, but it still did well, with scores well north of 90 percent in the additional baked lasagna and burnt cheese tests.
Yawn. Nothing impressive by way of efficiency, but nothing to complain about either
There was nothing inspiring about the WDT710PAYH's efficiency performance. However, the strong cleaning performance this machine promises is due mostly to its high volume of water and energy consumption.
While most of the WDT710PAYH's inefficiency stems from its water use, power demands were anything but sparse. The 1-Hour Wash consumed a mere 0.46 kWh per wash, while the Normal and Heavy cycles used 0.76 and 0.75 kWh, respectively. This made for an electricity cost of 5 to 8 cents per wash.
Water was more demanding, with the 1-Hour Wash consuming 5.73 gallons of hot water—extremely high for a quick cycle. The Normal and Heavy washes both used 7.44 gallons. This makes for a cost per wash of 5 to 7 cents.
In all, the above data make for a yearly operating cost of roughly $35.07. This is by no means a frighteningly large number, but it's far from what could be considered "efficient."
Another middle-of-the-road capacity score
The WDT710PAYH had an average capacity of 10 place settings, including one serving setting. A place setting includes the following: dinner plate, bread plate, fruit bowl, glass, saucer, mug, dinner fork, knife, and two spoons. We also include a single serving setting for every 6 place settings the dishwasher can comfortable hold. A serving setting includes a platter, serving bowl, fruit bowl, and four serving utensils.
A capacity score of 10 is decent and should be more than enough room for most household dishwashing needs.
Meet the tester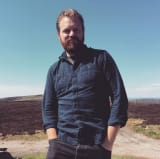 Tyler Wells Lynch
Contributor
@tylerwellslynch
Tyler Wells Lynch is a freelance writer and journalist whose work has appeared in Vice, Wirecutter, Gizmodo, The Rumpus, Yes!, and the Huffington Post, among others. He lives in Maine.
Checking our work.
We use standardized and scientific testing methods to scrutinize every product and provide you with objectively accurate results. If you've found different results in your own research, email us and we'll compare notes. If it looks substantial, we'll gladly re-test a product to try and reproduce these results. After all, peer reviews are a critical part of any scientific process.
Shoot us an email