The Roundup
For nearly 15 years, Reviewed.com has put thousands of products to the test, all to help consumers buy, use, and understand electronics and appliances. Here's what we've been up to this week.
---
When you're playing in the surf, spending a weekend on the slopes, or climbing a sheer rock face, you're definitely going to need a camera that can survive the elements. There are dozens of rugged, waterproof compact cameras that fit the bill, so finding the right one can seem daunting. We took a close look at the top-billed waterproof cameras of 2013, measuring how they perform outdoors, indoors, and underwater. See which tough-cam won our Editor's Choice award.
---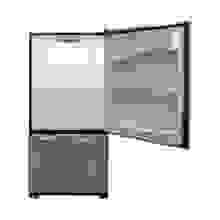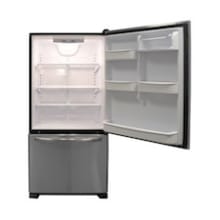 Thanks to thermodynamics, bottom freezers have a built-in advantage. You know what we're talking about: Cold air falling, warm air rising, and all that stuff. That's why we're surprised there aren't more of them taking up space in America's kitchens. Small as the bottom-freezer pack might be, the Amana ABB2224WES (MSRP $1,449) is right at the head of it. The freezer is pretty cramped, but every other aspect of this fridge is absolutely stellar. It earns our Editor's Choice award.
---
The Sharp 757U is high-end in every sense of the word. This TV is packed full of settings to toggle and options to tweak; it is highly customizable, and offers a wide, diverse array of connectivity. The 60-inch version we tested (MSRP $2,299) is fairly priced, and would make a handsome centerpiece for your living room—though it's not without a performance flaw or two.
---
Do you save money by going to the laundromat, or does it pay to buy your own washer and dryer? There are way too many variables from person to person, family to family to say for sure. However, we can guide you through the math to help you decide for yourself. We've even developed a formula for determining the payoff period of buying a washer and dryer set. See how the laundro-math adds up for your living situation.
---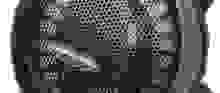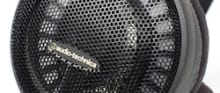 If you're looking for an open-backed set of cans to adorn your skull at home, the Audio-Technica ATH-AD900x (MSRP $299.95) will do so in style, clad in backs that look like metal fishnets. These cans are a slight departure from some of the brand's earlier models—the frequency response doesn't jive with that audiophiles usually look for. But if you can deal with that, it's an otherwise great set of headphones.
---
The tricky business of manufacturing TVs has bounced around the globe for decades. We take an in-depth look at how the balance of power has shifted from the US to Japan to Korea and now toward China.
---
Carnival has had a handful PR disasters over the past year. The complete renovation, re-naming, and re-launch of one of their ships should've been a cause for celebration. But some cabins on the maiden voyage were without air circulation, running water, or working toilets. The main pool was empty, the water slides were closed for most of the voyage, and repairs were ongoing throughout the ship, even as guests were onboard. Read our reviewer's take on the Carnival Sunshine's first sailing.
Our editors review and recommend products to help you buy the stuff you need. If you make a purchase by clicking one of our links, we may earn a small share of the revenue. Our picks and opinions are independent from any business incentives.