Samsung ATIV Smart PC Pro 700T Hybrid Laptop Review
Hybrid laptops like the Samsung ATIV Smart PC Pro 700T (MSRP $1,199.99) are en vogue these days. This laptop/tablet/computing device has some great specs, packing a dual-core Intel i5 processor clocked at 1.7GHz, 4GB of RAM, and a 128GB solid state hard drive. While its lackluster keyboard and frustrating touchpad prevent it from achieving true greatness, the ATIV still manages to be a unique and charming gadget, thanks to its near-perfect implementation of Windows 8—the touch-based features shine here.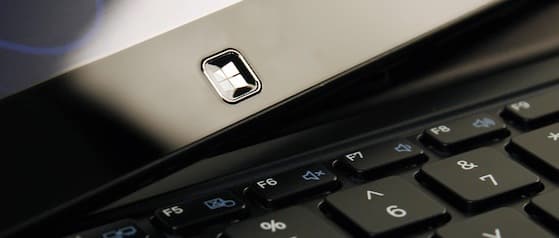 Fujifilm X20 Digital Camera Review
Fujifilm has been on a roll over the last few years, cranking out cameras that are only classically gorgeous and photographically gifted. The X20 (MSRP $599.99) is the company's latest compact camera—more of a refresh than a reboot in the lineup. Its bright, sharp lens and improved X-Trans sensor are a powerful combination, resulting in great photos. There are high-end compacts out there with better specs and better test results, but charisma carries this one far.
2013 Flagship TV Showdown
Every year, consumer electronics get faster, brighter, louder, and larger—until what passed as groundbreaking just a few years ago is par for the course. This forward motion is most readily visible in new flagship TVs. We pitted four of this year's most impressive new TVs against each other in a showdown that takes a deep look at their strengths and comparative weaknesses. They're all dazzling, powerful, and downright fun in their own right. But based on our extensive testing, we've determined that the Panasonic ZT60 is the best of the best.
Bosch SHE68TL5UC Dishwasher Review
Sleek and stylish, the Bosch 800 Series SHE68TL5UC (MSRP $949) is all about choices. But, unlike an all-you-can-eat buffet, those options will cost you. With six cycles plus six additional ways to further customize your loads, the only thing you can't change on this dishwasher is its high price. It also does an above-average job of cleaning dishes, and cleans them faster and way more efficiently than most machines.
JBL J22i Headphone Review
Though the JBL J22i headphones ($59.95) may not look like much, the sound is really worth a listen—performance is really quite solid for the price. They're built for commuters: The 4.3-foot cable resists tangles, houses a remote for controlling tunes and phone calls, and even ships with a little shirt clip to minimize tug. The other customizable features, like three sizes of silicone earpads, are the cherry on top.
Our editors review and recommend products to help you buy the stuff you need. If you make a purchase by clicking one of our links, we may earn a small share of the revenue. Our picks and opinions are independent from any business incentives.