The holiday shopping season is upon us, and, lets face it: Even the best gift-givers among us could use a little help when it comes to finding a good present.
All year long, our experts spend their days testing, reviewing, and playing with products. From cheap stocking-stuffers to expensive appliances, these are the gifts our staff recommends.
Beko Turkish Coffee Maker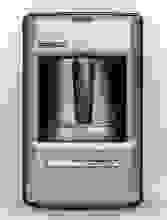 Picked By: Keith Barry
Price: $129
Store: Amazon
We know... The coffee-lover in your life already owns a French press, a Chemex, and even a Moka Pot—but chances are they don't have a Turkish coffee maker. This coffee machine is made Turkey, and it's the only fully-automated Turkish coffee maker on the American market.
Roku 3
Picked By: Josh Fields
Price: Under $100
Store: Roku.com, Amazon, Walmart
Not everyone has a smart TV, and not everyone is looking to upgrade. But for less than $100, you can get all the bonuses smart TVs bring in a compact little box known as the Roku 3. With more streaming options than competition like the Apple TV, this is a couch potato's dream.
Sony 32W650A LED TV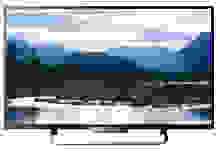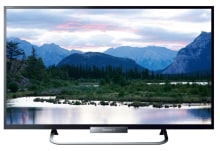 Picked By: Virginia Barry
Price: $599
Store: Sony, Amazon
This isn't a value buy, it's a quality buy: With wonderful picture quality for movie night in bed, this is one of the best-looking TVs we've seen all year, and would make a great present for a student or friend. Read our review here.
BenQ XL2420TE Monitor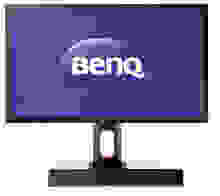 Picked By: Lee Neikirk
Price: $279 - $299
Store: Amazon, Newegg
This 24-inch display is the perfect companion for the gamer in your life. For the price, this gaming monitor delivers incredible refresh rates and response time, a super-flexible stand, a headphone hook, and automatic resolution scaling. You'll spend less time setting it up and more time in the game.
Moop Bag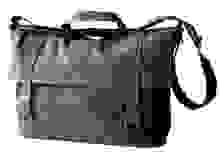 Picked By: TJ Donegan
Price: $21 - $197
Store: Moop
Moop is a small, Pittsburgh-based company that hand-makes bags out of waxed canvas, Cordura, leather, and other high-quality materials. They pay strong attention to detail and the bags are available in a variety of styles and sizes. A Moop bag could be a great storage solution for the style-conscious photographer in your life.
Olympus PEN E-PM2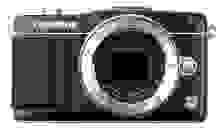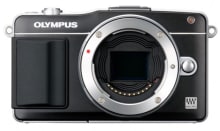 Picked By: Brendan Nystedt
Price: $400 - $499 with 14-42mm kit lens
Store: Amazon, Olympus, B&H
This is an excellent, compact interchangeable-lens Micro Four Thirds camera at an unbeatable price. The E-PM2 is available with a 14-42mm kit lens, but you can also find body-only versions if you'd rather purchase a better lens separately.
Sigma 18-35mm f/1.8 lens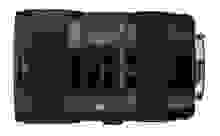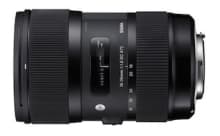 Picked By: Ben Keough
Price: $799
Store: B&H
Sigma's latest design is by far the brightest zoom you can buy for the average (reads non-full-frame) DSLR, and one of the sharpest lenses on the market. At $799 it may sound expensive, but there's simply no equivalent from Canon or Nikon.
DeWalt 18-volt Cordless Driver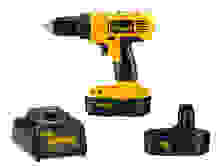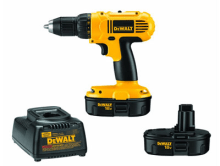 Picked By: Kaitlyn Chantry
Price: Less than $100
Store: Home Depot, Amazon
A must-have for any do-it-yourselfer, the DeWalt 18-volt cordless driver is available for less than $100 online. The DeWalt Cordless Driver recently starred in our do-it-yourself coffee table video. Watch it in action here!
Apple iPad Air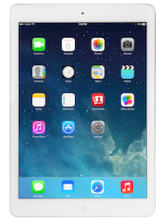 Picked By: Chris Thomas
Price: Starts at $499
Store: Apple
With the largest library of video, music, and app content in the mobile market, it's hard to go wrong with the lightest and fastest iPad yet. Useful for students and professionals alike, this is the tablet to get this season, and for good reason: it won our award for Best Tablet of the Year.
DorkFood Sous-vide Controller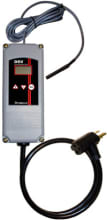 Picked By: Christopher Snow
Price: $99
Store: Amazon
Sous-vide is a cooking technique that uses a water bath to cook meat at a low, constant temperature over a long period of time. It's a common technique in fancy restaurants, but doing sous-vide at home has long been prohibitively expensive—until now. The DorkFood Sous-vide controller connects to your existing slow cooker or rice cooker, effectively turning it into an easy-to-use sous-vide device.
Cascade Dishwasher Detergent Tablets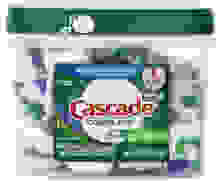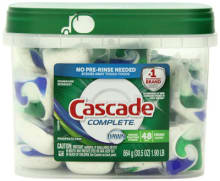 Picked By: Johnny Yu
Price: $11 (48-pack)
Store: Amazon, Walmart
These are way more convenient than measuring out powder or liquid detergent. Just pop one of these pacs into your dishwasher and you'll have clean dishes in no time. Your family may hate you after finding detergent tablets in their stockings, but no dishwasher owner can have too many of these.
Panasonic FlashXpress Toaster Oven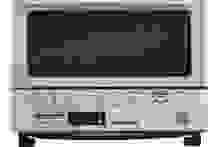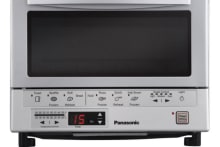 A toaster with a cult following? Yes, it's true. It doesn't look like much on the outside, but Panasonic's FlashXpress toaster oven features a quartz-and-ceramic heating system that can reach 400°F in mere seconds. It also uses infrared heating to ensure even cooking throughout your food.
Mr. Bar-B-Q Beer Can Chicken Roaster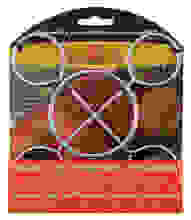 Picked By: James Aitchison
Price: $2.99
Store: Amazon
There are many ways to cook poultry, but one of the tastiest has to be propping it up on a can of beer (or any can full of flavored liquid). The Mr. Bar-B-Q Beer Can Chicken Roaster makes this process a snap by providing you with a stand on which you can place your can and balance your chicken so it won't fall over in the grill or oven. At $3, there's no reason not to have one if you're a grilling aficionado.
Vitamix 5200 Blender
Picked By: Mark Brezinski
Price: $450
Store: Vitamix
It can liquify fruits, make hot soup, and possibly even change your life. Seriously, is there anything the Vitamix 5200 can't do? Sure, it's wildly expensive, but it's backed with a 7-year standard warranty and it's hand-built in the USA. That's craftsmanship.
Hamilton Beach Personal Blender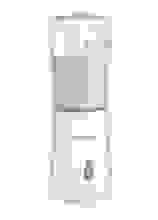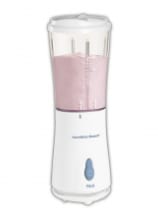 Picked By: Ethan Wolff-Mann
Price: Under $15
Store: Amazon, Target
Ok, so a $400 Vitamix isn't for you. We understand. All you want to do is make smoothies. The perfect alternative is the Hamilton Beach Personal Blender. It comes in a few different colors, it doesn't take up much space, and it's only $15. If you're looking for a cheap, no-frills personal blender, this is the one to get.
SodaStream
Picked By: Matt Zahnzinger
Price: Starts at $80
Store: SodaStream, Amazon
If you can't afford Samsung's sparkling water fridge, you may have to settle for the regular SodaStream fountain jet. Kits that let you make your own sparkling water or flavored soda start at just $80.
KitchenAid Stand Mixer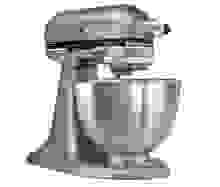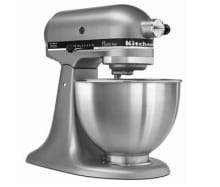 Picked By: David Kender
Price: $229 - $350 (depending on model)
Store: Amazon
There really is no substitute for KtichenAid's stand mixer. It's the gold standard for bakers, and something that belongs in every cook's kitchen. Also, it's available in every color under the sun. The 4.5-quart Classic model starts around $229, while the 5-quart Artisan sells for around $350.
GoPro Wearable Camcorder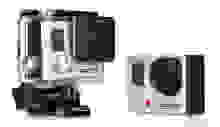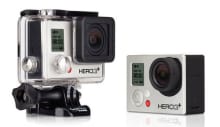 Picked By: Jeremy Stamas
Price: Starts at $199
Store: Amazon, GoPro
From skiers, to surfers, to skydivers the GoPro Hero3+ camcorder makes the perfect gift for anyone who loves adventure. It's a WiFi-enabled, wearable camcorder that can be mounted to almost anything with the purchase of a few simple accessories, and it comes with a few adhesive helmet mounts for free. Prices range from $199 for the Hero3 White Edition, up to $399 for the loaded Hero3+ Black Edition.
Playstation 4
Picked By: Mike Roorda
Price: $399
Store: GameStop, Amazon, Best Buy (if you can find one in stock)
It's a freakin' Playstation 4. Oh, you want actual reasons? It's a streaming media device, can play cutting-edge video games, has a built in blu-ray player, and will be at the forefront of living room entertainment tech for the next 7 to 10 years.
Spotify Premium Subscription


Picked By: Tyler Wells Lynch
Price: $9.99 per month
Store: Spotify (online), Various stores
A Spotify Premium subscription gives you unlimited, ad-free access to Spotify's entire library, and it allows you to stream music on any mobile device. E-cards are available for purchase online, or you can buy gift cards at Target, CVS, Walmart, 7-Eleven, Staples, and Kroger.
Arduino Starter Kit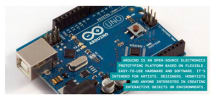 Picked By: Timur Senguen
Price: €79.90 (roughly $110)
Store: Arduino
Remember those awesome electronic kits you used to build things with when you were a kid? Man, I wish they made something like that for adults.
Oh, turns out hey do. It's from a company called Arduino and you can buy it online. The Arduino Starter Kit is a grown-up version of an electronic set and it's a great introduction to basic electronics, display technology, and robotics. The kit includes a set of the most common electronic components, as well as a book of 15 projects. We even use Arduino products in some of our motion tests for cameras and camcorders.
Our editors review and recommend products to help you buy the stuff you need. If you make a purchase by clicking one of our links, we may earn a small share of the revenue. Our picks and opinions are independent from any business incentives.