This week the luckiest of the Reviewed.com staff were in Milan, Italy, covering EuroCucina, Europe's premier home and kitchen show. There was a lot to absorb. From the Bluetooth speaker bathtub to the $26k induction tabletop, opulence was certainly a theme. However, the retro designs of Smeg's new small appliances were fairly modest, even if they were on display in Dolce & Gabbana's flagship store. And who can forget the Swarovski crystal-embellished bathroom scrubber?
But it wasn't all European panache this week. We also took a look at Amazon's new magic wand, a one-of-a-kind knife block, and a study linking junk food with laziness (surprise, surprise).
Check back daily for more reviews, news, features, and videos about consumer tech from Reviewed.com.
---

Why didn't someone think of this before? It's not unusual to hang a whiteboard on the family fridge, so why not turn the entire fridge into a whiteboard? The Indesit Graffiti, on display at EuroCucina this week, does exactly that.
---
Smeg is perhaps most famous in American markets for its line of retro-themed refrigerators. At EuroCucina this week, the design-savvy Italian manufacturer unveiled a new line of small appliances. And yes, they are also retro-themed. But the strangest part? The unveiling took place at Dolce & Gabbana's flagship store in Milan.
---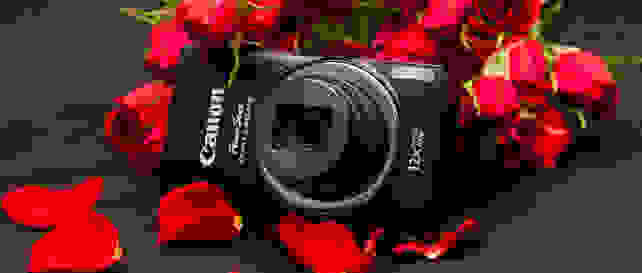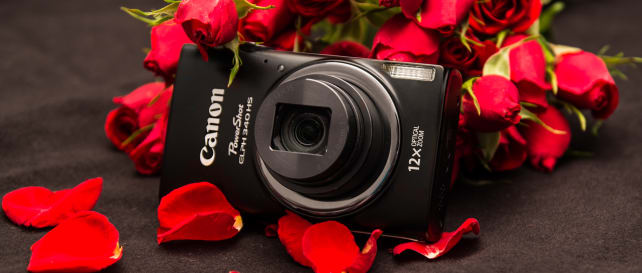 Point-and-shoot cameras are a tough sell in this age of increasingly powerful smartphone cameras. The Canon PowerShot ELPH 340 HS (MSRP $199.99) boasts some solid performance and nifty features—including a 12x optical zoom—but is it enough to distinguish itself in an exhausted, highly competitive market?
---
European appliances tend to be small and efficiently designed—a testament to the size of your average European kitchen. However, a growing number of status-conscious Europeans are buying large, bulky American appliances. In Milan this week, several manufacturers flaunted 36-inch-wide fridges in a side-by-side format—uniquely American specifications—known as "frigorifero Americano." An interesting trend indeed.
---


Retail powerhouse Amazon unveiled a new gadget that allows users to scan barcoded items in their home to seamlessly add items to their AmazonFresh account. Users can also speak directly into Dash, as it's called, to compile shopping lists. But is this a solution to a manufactured problem? We take a look.
---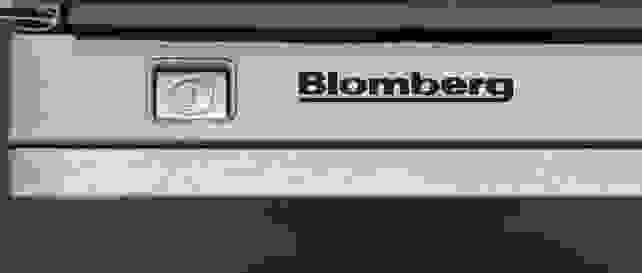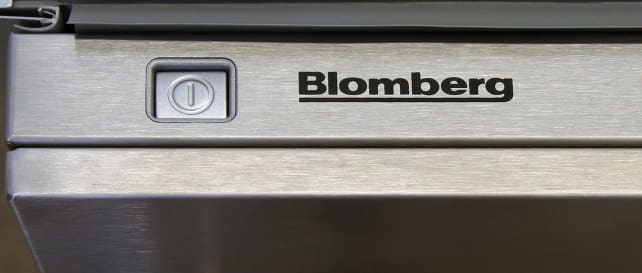 What, you've never heard of Blomberg? No matter. This Turkish brand is huge in Europe, and is now elbowing its way into the American appliance market. The DWT57500SS (MSRP $1,110) offers incredible versatility in a neatly designed package that aims to compete with the likes of Bosch, GE, and KitchenAid. Does it hold up? Check out our review to find out.
---
A good bar should be stocked with the necessary tools for making cocktails, some of which have gadgets designed specifically for them (absinthiana, anyone?). The Bar10der is a handheld devices that features ten different bar tools in one—pretty much anything you'll ever need. Which tools, you ask? Read our feature to find out.
---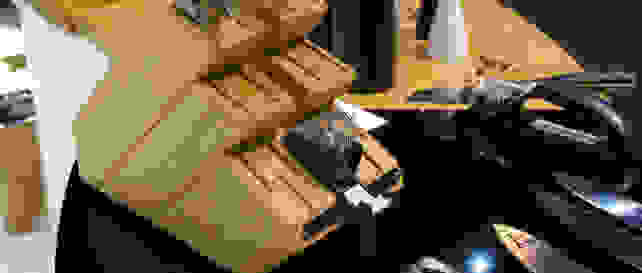 You have a knife block, and (hopefully) you have a knife sharpener. Why must these staples of culinary utensils be apart? Why not combine them into one? That's exactly what the British design firm Robert Welch Designs thought of with this knife block on display at last month's International Home and Housewares Show. Just be prepared to drop some cash to get one.
---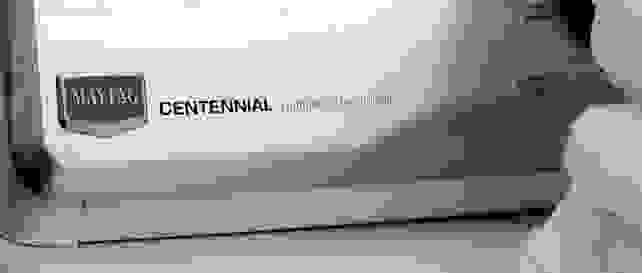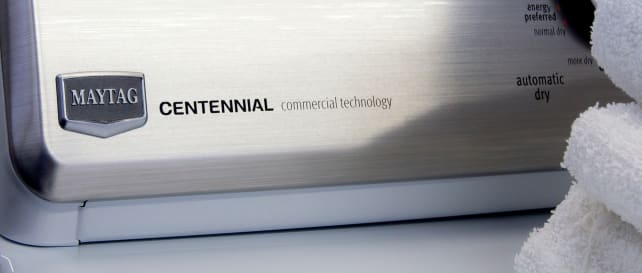 With an MSRP of $599, the Maytag Centennial MEDC300BW is among the cheapest dryers on the market. It's no surprise, then, that it's big, loud, hot, and reminiscent of Cold War era design. That said, it breathes life into the old mantra: If it ain't broke, don't fix it. See how the MEDC300BW stood up to our performance tests.
---


Is your bathroom lacking that certain sparkle that only Swarovski crystals can offer? If so, so a Swiss design firm is here to help. They're outfitted toilet paper rollers, soap dishes, handles, towel racks, even scrubbers with elaborate, ostentatious Swarovski crystals. If you're like us, though, you'll never be able to afford them.
---

Everyone has an opinion about beer, but does everyone know how to properly drink beer? Did you know that Belgian strong ales are supposed to be drunk from a chalice or snifter glass—never a pint glass? Think it's a bunch of rubbish? Read on to find out why it's not.
---


It's one thing for a manufacturer to produce technologically advanced bathtubs—it's another thing to equip one with a giant Bluetooth speaker. The Sound Wave, from Kaldewei, is exactly that. The bath itself acts as a sound box, and, we imagine, it's among the most pleasant hygienic experiences you'll ever have.
---
Glassware image: Flickr user, "Craige Moore" (CC BY-ND 2.0)
Our editors review and recommend products to help you buy the stuff you need. If you make a purchase by clicking one of our links, we may earn a small share of the revenue. Our picks and opinions are independent from any business incentives.