For nearly 15 years, Reviewed.com has tested thousands of products, all to help consumers buy, use, and understand electronics, appliances, and now cars.
This week we tested the new Amazon Kindle Fire HDX, a 3D Samsung Smart TV, the Philips Hue smart lighting system, a dryer from LG, and more. We also reported on a range of new smart home products, and offered some thoughts on the efficacy of cat scratching posts with built-in cameras.
Amazon Kindle Fire HDX 8.9" Tablet Review
Amazon's Kindle Fire HDX 8.9" is its most powerful tablet yet—meant to compete with leading products like the Google Nexus 10, Microsoft Surface 2 and Apple iPad Mini. It has a lot going for it, with near flawless hardware specs, the nifty new Mayday live tech support system, and seamless integration with Amazon Prime services.
But, like its predecessors, it has some inherent drawbacks—primarily its meager app selection and clunky user interface. We also weren't thrilled with the price (MSRP $379)—at least not when compared to, say, the more complete package of the iPad Mini at just $20 extra. But if you're a Prime subscriber or simply an Amazon loyalist/Apple hater, the HDX 8.9" is certainly worth consideration.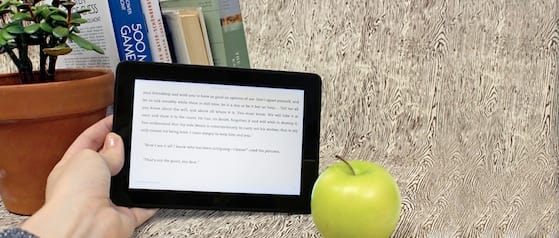 Be sure to also check out our review of the smaller Kindle Fire HDX 7", which is much more affordable at just $229.
LG DLEY1201V Dryer Review
The LG DLEY1201V (MSRP $899.99 in platinum, $799.99 for the white DLEY1201W) is a mid-range dryer that performs wonderfully in specialty cycles. Both the Delicates and Bedding cycles kept temperatures relatively low and managed to dry our test laundry to near completion. While the normal cycle was less impressive, this dryer includes a range of high-end features for a mid-range price. It's also fairly compact and includes LG's Smart Diagnosis customer service feature.
Samsung UN46F6400 LED TV Review
A solid performer in pretty much every measure of image quality, the Samsung UN46F6400 (MSRP $1,449.99) boasts a high-end 240Hz motion processor and 3D functionality to set it apart from its less expensive brethren. It also features Samsung's award-winning Smart TV platform, a sleek design, and decent sizing flexibility.
However, when compared to other Series 6 displays, it begins to lose its value. The features, although plentiful, simply do not warrant the price tag. Unless you're in the market for smart feature, we recommend the slightly more affordable, less-frilly Samsung F6300.

Features Roundup
The Philips Hue is arguably the most well-known product in the emerging field of smart light bulbs, if only for the Philips name attached to it. Basically, it's a set of color-changing LED bulbs that can be controlled from your computer or phone. Most interestingly, the system lets you control bulbs individually or as groups, and you can do so immediately or on a pre-set schedule. You can also create custom color schemes by tapping colors in images on your phone, leading to a huge range of possibilities.
We spent some time with the 3-Bulb Starter Pack, and can say with confidence that it's a lot of fun. But as a light bulb—which, at the end of the day, is its most important feature—it felt like an expensive, mostly impractical novelty item. Still, with other entrants like LIFX and Lumen, this is an area of "smart tech" you may want to keep your eye on.
It was very much a week dedicated to the smart home. Here at Reviewed.com, we're especially interested in how this market develops, if only to see how it overcomes the substantial barriers it faces. While we fully expect the concept to take off, it may take much longer than anyone anticipates.
While we fully expect the smart home concept to take off, it may take much longer than anyone anticipates.
In order for the home of the future to become truly automated, it requires a secure "hub" to connect and automate the disparate "nodes" of the home, as well as a vast array of sensors to detect physical processes. This week, we profiled one product that may help facilitate this movement.
"Spotter" is the product of an unlikely union between GE and Quirky (a sort of Kickstarter competitor). This WiFi-enabled sensor is capable of detecting changes in motion, sound, heat, light, and humidity. It connects to iOS and Android devices via a free app, and can be used for all kinds of purposes. If attached to a door, Spotter's motion detector can let you know the instant someone enters your house. Slap it on the side of your washing machine and it can send you an email when it hears the washer's "completion tone." It's a young entrant in a young field, but the ubiquity of programmable domestic solutions like this seems inevitable.
There's no shortage of smart home products on the market right now. Even less scarce is our coverage of the market, however nascent it may be. This week, we took a look at the Smart Power Strip—a WiFi enabled power strip that features four remotely-operated sockets. It can also send notifications when devices are switched on and off, and provide real-time energy consumption data.
While this product is still in the Kickstarter funding phase, its developer hopes to broaden its compatibility with other home automation products and services. But we don't imagine the average consumer will be excited about the $199 price tag.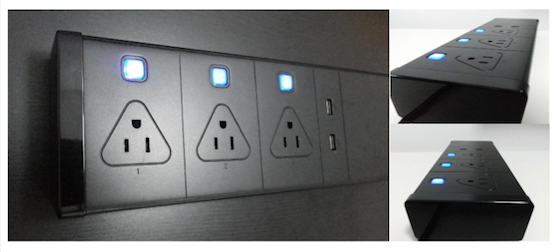 It's never been easier to shoehorn a camera into a product that has no business needing a camera—you know, like a fridge. And you can expect more and more products to include camera functionality in the future—some of them for good reason (like a mirror that reads your vital signs), and many of them for no reason at all (like a range hood). For future innovators, we put together a list of ways the household products of the future will incorporate cameras.
Our editors review and recommend products to help you buy the stuff you need. If you make a purchase by clicking one of our links, we may earn a small share of the revenue. Our picks and opinions are independent from any business incentives.