For nearly 15 years, Reviewed.com has tested thousands of products, all to help consumers buy, use, and understand electronics, appliances, and now cars.
This week we reviewed a surprisingly affordable set of headphones from Audio-Technica, a Kenmore dryer with a "hamper door," the tiny but affordable 2014 Nissan Versa Note, a Lenovo laptop, and more. We also took an in-depth look at the highly sensationalized Internet of Things, painting a picture that is, hopefully, more real than the big headlines imply.
Audio-Technica ATH-ANC27x Headphones Review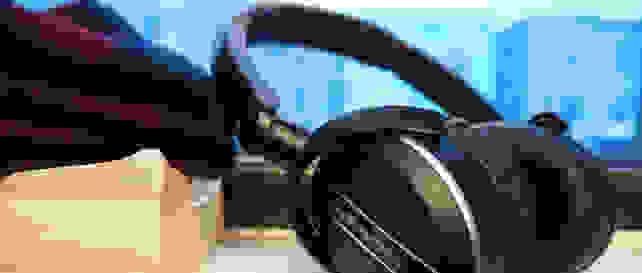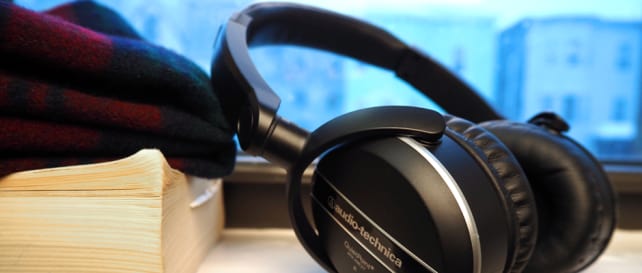 Audio-Technica is not one to sacrifice sound quality in favor of value. The company's headphones tend to be quite expensive, sometimes frustratingly so. But with the ATH-ANC27x, A-T deserves some credit for combining sound quality and noise cancellation in an affordable package (MSRP $99.99). While we found the ear cups to be small and the cable flimsy, the ATH-ANC27x offers a versatile audio response that's more than reasonable given the price tag.
Beyond that, though, there's little to write home about, and the battery-powered active noise cancellation may prove burdensome to listeners on the go. If you can find these on sale for less than $70, you probably won't have much buyer's remorse, but there are still better options out there.
Lenovo IdeaPad Flex 15 Laptop Review

The Lenovo IdeaPad Flex 15 (MSRP $829.99) snubs the increasingly popular laptop/tablet hybrid trend, forcefully reminding folks that plain old laptops are still cool. For a selling price of around $800, owners get a 15-inch touchscreen display with a 500GB hard drive.
Since it's a traditional laptop, it's not the most portable device around, but the dual-core Intel i7 processor is paired with 8GB of RAM and Windows 8 to ensure solid computing power. The battery is nothing to write home about, but the power in this machine screams "who needs tablets anyway?"
2014 Nissan Versa Note Review


The 2014 Nissan Versa Note (starting at $13,990, as tested $19,645) proved a bit disappointing. You'd think such a small car would have some zip to it, but the tiny 1.6-liter four-cylinder couldn't make up for the car's numb handling. We found some nice upgrades to the 2014 Versa's on-board tech, including Nissan's delightfully simple infotainment and navigation system, but there isn't much about this year's model that outshines the competition.
If you're in the market for an economy car in this price range, we prefer the Hyundai Accent, Kia Rio, Chevy Sonic, and Ford Fiesta—or a used car with some warranty still left.
Kenmore 67102 Dryer Review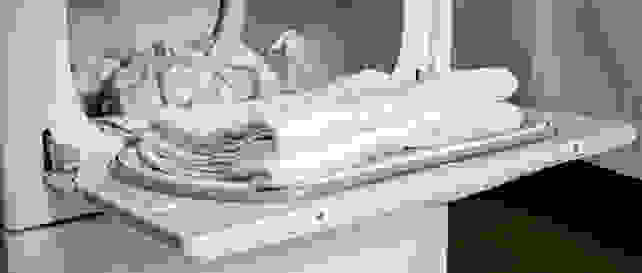 The Kenmore 67102 (MSRP $769.99) evokes a bygone era with its drop-down "hamper" door and simple interface. With a selling price around $570, the 67102 is certainly a low-cost machine, but that value comes at the expense of performance. It essentially has one cycle (Auto Dry), which can only be set to More, Normal, or Less.
While this cycle proved generally adequate, the machine falters when it comes to specialized tasks like quick drying and taking care of comforters. The hamper door, nostalgic as it is, can also be an awkward burden for quick loading and unloading. That said, this machine is available for less than $600, and it gets the job done. That's a deal by most measures—just not all.
Hasselblad HV First Impressions Review


For the past couple years, legendary camera manufacturer Hasselblad has been trying to position itself as a manufacturer of "luxury cameras." So far, this has meant re-branding Sony digital cameras and giving them ostentatious finishes. We had a chance to check out the company's new Hasselblad HV (MSRP €8,500 / US$11,500) at the CP+ camera show in Yokohama, Japan, and weren't surprised in the slightest with what we found.
The HV is well-designed, comfortable to hold, and aesthetically intriguing. But at the end of the day, it's just a Sony Alpha SLT-A99 with a fancy shell... at a $9,000 premium. To be clear, the SLT-A99 is an excellent camera, and the HV includes a few tasty extras like an excellent Zeiss 24-70mm f/2.8 zoom and a rugged yet beautiful case. But in the end, we just don't think they warrant the oceanic price increase.

The term "the Internet of Things"—nebulous and tired as it is—is quickly finding its way into the vernacular. That's because connected thermostats, smart fridges, and automated utility grids—the "things" that constitute the internet of things—are finding their way into the mainstream.
But as revolutionary a concept as the IoT is, there's a lot of sensationalist hubbub surrounding it. That makes it hard to accurately assess the true potential of such a vast, connected infrastructure. Here, we take a critical look at all the commotion and paint a picture of the IoT as a tremendously important trend in technology, but one that is neither ominous nor utopian in nature. As always, the truth is somewhere in between.
Our editors review and recommend products to help you buy the stuff you need. If you make a purchase by clicking one of our links, we may earn a small share of the revenue. Our picks and opinions are independent from any business incentives.