This week, we turned the spotlight on some impressive high-end products, along with a few more casual devices. The Sony Alpha A7R mirrorless camera and Samsung NE58F9710WS Flex Duo oven, for example, are innovative takes on well-established high-end product categories. The JBL J33i in-ear headphones, on the other hand, are a mid-range triumph of performance and design fundamentals.
Meanwhile, our news and features team had some fun with celebrity pancakes and vain Facebook users, but also took a look at the new Apple CarPlay infotainment platform and a machine can literally turn water into wine.
For more reviews, news, features, and videos about consumer tech, head on over to Reviewed.com.
---

The Sony Alpha A7R (MSRP $2,299.99) marks the culmination of a trend that has seen camera manufacturers sticking ever-larger imaging sensors into ever-shrinking bodies. The A7R includes a 35mm ("full-frame") sensor commonly found in professional DSLRs. While not a perfect triumph, the A7R is a testament to Sony's ingenuity and risk-taking nature. It incorporates strengths from the manufacturer's best enthusiast cameras to date, from the NEX-7, to the RX100 II and RX1.
We firmly believe this is a camera worth the hype.
The A7R's design is fresh, with a logical menu layout and extensive feature set. Our complaints were few and generally minor: The shutter was oddly loud, and both the burst shooting rate and autofocus system proved a bit slow for our taste. We also would have liked to have seen phase-detection autofocus, which is found in the A7R's cheaper brother, the A7. That said, we firmly believe this is a camera worth the hype—even if it does cost as much as high-end refrigerator.
---

Apple made a splash this week with the unveiling of CarPlay—a new iPhone-mirroring technology that will almost certainly be integrated into your next new car's infotainment system. The connectivity brings everything found in your phone—iTunes, Maps, Phone, and, yes, even Siri—to a safer, more convenient location on your car's dashboard.
That all sounds great, but it's really just a slick new skin on an old idea: CarPlay is easily the best-designed take on iPhone/car integration, but it's hardly the first. And the 55% of Americans smartphone owners who use Android, Windows Phone, or BlackBerry devices? Well, they'll have to keep waiting.
---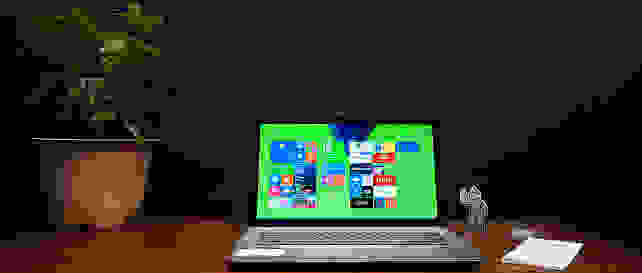 HP's Envy TouchSmart 17 (MSRP $999.99) packs a lot of power into a highly affordable package. For less than a grand, you get a quad-core Intel i7 processor, 8GB of RAM, 1TB of hard drive space, a full-HD 17-inch touchscreen, a battery life of up to 6 hours, and even a fingerprint scanner—yes, a fingerprint scanner. Those specs qualify the TouchSmart 17 to replace a standard family desktop computer—at a cost that's significantly less than an iMac.
Of course, the TouchSmart is not perfect—we noticed some frustratingly slow load times, and we weren't exactly thrilled with the cheap plastic design. But these are forgivable shortcomings. Once again, you can't beat that cost-to-performance ratio.
---

Tuesday was National Pancake Day (believe it or not), and we at Reviewed... well, we love pancakes. But we know they can always be done better, and that spirit of kaizen led us to seek out the advice of our culinary betters. So we found five tips from five of the food world's brightest stars that are sure to kick your pancake craft up a notch.
What kind of a man would use a mix of all-purpose flour and cake flour in his pancake batter? Alton Brown, that's who. What kind of nut would go through the painstaking process of separating egg yolks from whites? Gordon Ramsay, of course. To discover the rest of the secrets to pancake nirvana, check out our full list of expert tips. After all, Mother's Day isn't too far off.
---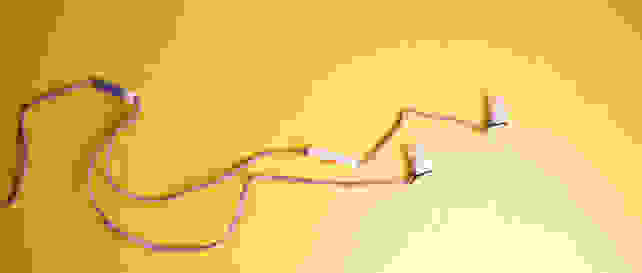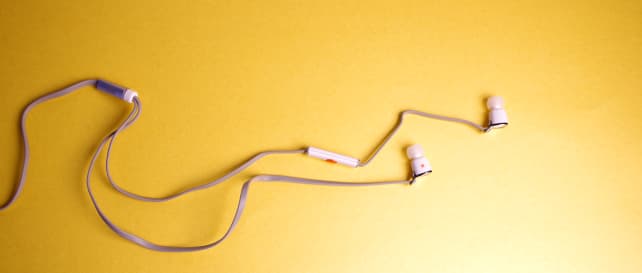 The JBL J33i in-ear headphones (MSRP $79.95) may be small, but they earned a big recommendation from us. There's plenty of boom on the low end, and ample focus on mid to high notes as well. The output tends to hiss here and there on some upper notes, but overall the balance is very pleasing.
Plenty of boom on the low end, and ample focus on mid to high notes.
In terms of design, the J33i's aren't exactly a game-changer. In fact, some may find them stylistically lacking. But in terms of build and functionality, they're quite practical. There are four different earpieces included to help you find the right fit, and listeners are sure to appreciate the three-button remote/mic that can skip a track, change the volume, or even pick up a call. For about $20 less, you can buy a slightly downmarket alternative—the J22i's—but you'd be giving up the J33i's better noise cancellation.
---


Yep, you read that right—and we can't wait to see if it works as advertised.
The Miracle Machine aims to make winemaking ubiquitous through a combination of affordability and speedy operation. According to the two wine industry veterans behind the device, the prototype can produce a high-quality bottle of wine in just three days, using only $3 worth of ingredients. If you know anything about wine, you're probably pretty skeptical right about now. But let's wait and see how the Kickstarter campaign goes before we pass judgment.
---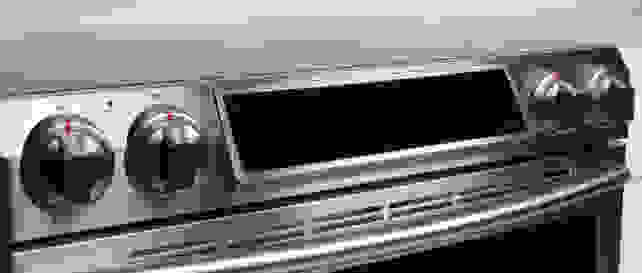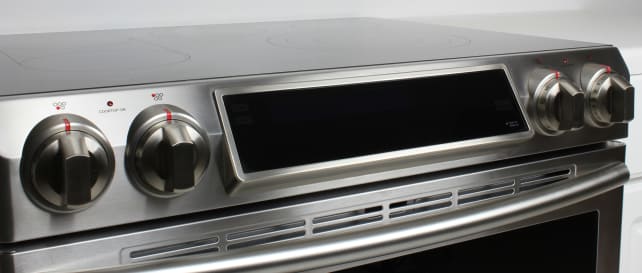 Yes, the Samsung NE58F9710WS (MSRP $2,299.00) is an expensive oven, but it's also two ovens in one.
How? I'm glad you asked! The NE58F9710WS includes Samsung's proprietary Flex Duo technology, which slides into the oven cavity to create two separate compartments. The control panel immediately recognizes that the Flex Duo panel has been inserted, and then switches to dual mode, giving you independent temperature control over the two chambers.
Flex Duo technology aside, the NE58F9710WS is stylish, fairly priced, and an excellent performer. In our tests, the electric stovetop recorded an average high temp of 715°F and an average low of 85°F, while the oven proved similarly dynamic. All in all, the NE58F9710WS is one of the most versatile ranges on the market.
---


A recent study has revealed that people are vain, and social media makes them even more so. We can't say we're shocked.
As if people weren't judgmental enough, the research suggests that our first impressions of people on social media sites are highly influenced by how many "friends" they have. The findings also extended to physical attractiveness, which also—bizarrely—increased along with friend count. Sad but true!
---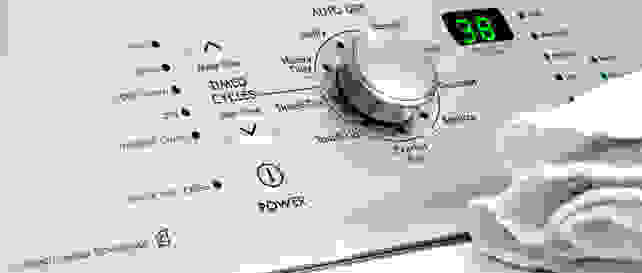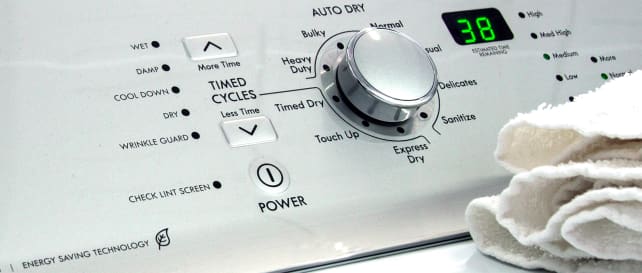 The Kenmore 68102 dryer (MSRP $949.99) is exactly what you want it to be: versatile, easy to use, and effective. Available for as low as $650, it's also pretty darn cheap. The feature set is somewhat lacking, but that's an acceptable tradeoff for the kind of performance the 68102 delivers.
Pretty much every cycle was somewhere between adequate and exceptional in our tests. While it would have been nice to get a few extra features, you can't set unreasonable expectations for a machine this cheap. Ultimately, this is a real bargain.
---


An informal study published this week offered a glimpse at the surprising depth of Americans' technological ignorance.
While the survey was far from "scientific," it still managed to show how little one of the most technologically advanced societies in the world knows about the various gadgets that power our daily lives. Just one example: 23 percent of respondents thought "MP3" was name of a robot from Star Wars.
Our editors review and recommend products to help you buy the stuff you need. If you make a purchase by clicking one of our links, we may earn a small share of the revenue. Our picks and opinions are independent from any business incentives.