This week we tested a fine selection of appliances, one of which won a coveted Editors' Choice award. We also checked out Panasonic's newest 4K television and the 2014 Acura MDX. With Mother's Day coming up this Sunday, it may be a good time to check out some of our top-tested gadgets—that is, if your mum's the gadget-loving type.
Speaking of Mother's Day, we compiled a list of great gift ideas for moms who love to cook, took a look at 10 vintage appliances that their mothers probably loved, and interviewed the creators of a nifty WiFi-enabled baby onesie. And since it was Cinco de Mayo this Monday, we also worked out the recipe for the most expensive margarita ever.
Check back daily for more reviews, news, features, and videos from Reviewed.com.
---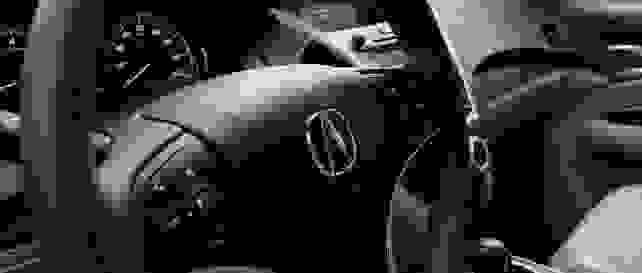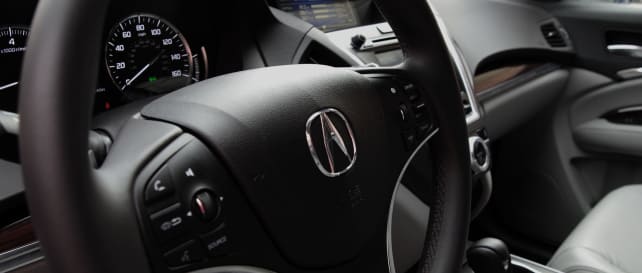 There's good news for young families who don't want to buy a minivan and need more room than a traditional station wagon can offer. The new Acura MDX provides a solid argument for the very existence of full-sized crossovers. It's spacious, elegant, and efficient—though it's also considerably pricier than most of the competition.
---


Believe it or not, there's a whole subculture of vintage appliance enthusiasts out there. Whether it's because they prefer to buy American or they just like the look and feel of an old-school Hoover Dial-A-Matic, for these collectors, vintage appliances are the bee's knees. Check out this list of 10 vintage appliances that are still wildly popular today.
---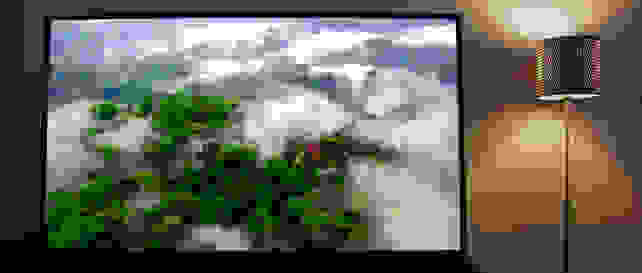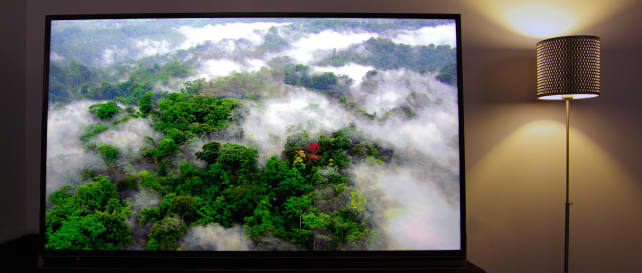 The Panasonic TC-65AX800U (MSRP $4,499) is Panasonic's first foray into premium ultra-HD territory since it ditched plasma at the end of 2013. Though it can't come close to plasma's deep contrast, it still manages impressive black levels for an LED set, and it performed well in most of our tests. But is it worth that heavy price tag? Like most things, it really depends on your budget.
---


Mother's Day is this Sunday. We repeat: Mother's Day is this Sunday. Do something nice for your mom, and get her a gift while you're at it. If she likes to cook, we've got your back: We've compiled a list of 10 awesome cooking gadgets that all cost less than $100. Saved!
---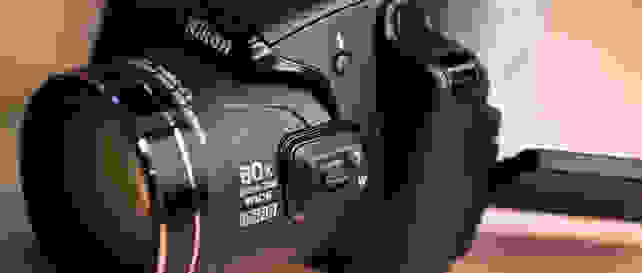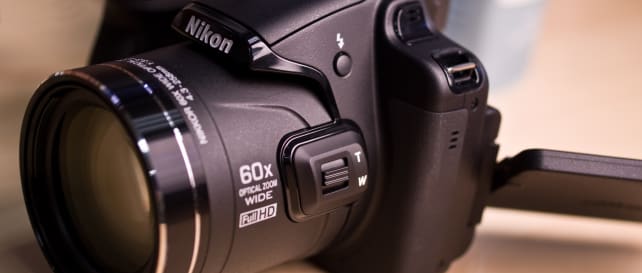 The Nikon Coolpix P600 (MSRP $449.95) matches Panasonic's FZ70 with the largest zoom ratio on the market: 60x. But superzooms offer the biggest tradeoffs in the camera industry—they give you reach that's otherwise unavailable, but image quality usually tends to suffer. Given that context, the P600 is a nice superzoom. Just ask yourself if you really need that massive zoom capability before you plunk down the cash.
---

We had a little fun with Cinco de Mayo this week. First we thought: Is it a good idea to put top-shelf tequila in a margarita. Probably not, so then we thought: What if you made a margarita from the most expensive product from each ingredient in a margarita? The result: a $310,000 cocktail.
---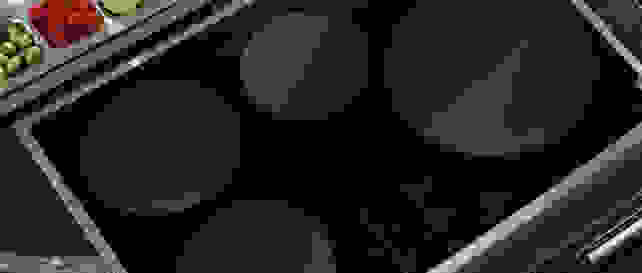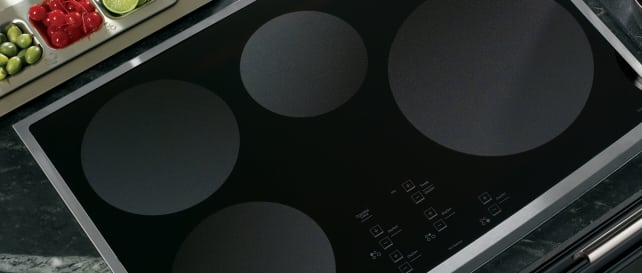 We at Reviewed can't get enough of induction technology. It's hands-down the best type of cooktop money can buy, and the GE Profile PHP900SMSS (MSRP $1,899.00) exemplifies its prowess. If you don't know what induction is, read up. If you're already sold on the technology, the PHP900SMSS is one of the best induction cooktops around—although it's not quite the champion we found in the KitchenAid KICU509XBL.
---
The baby monitor is a great invention in its own right, but we're living in an age of smart watches and augmented-reality glasses. Shouldn't parents' ability to monitor their infants be more… advanced? A Boston-based startup is introducing babies to wearable tech with the Mimo—a WiFi-enabled onesie. Intrigued? You should be.
---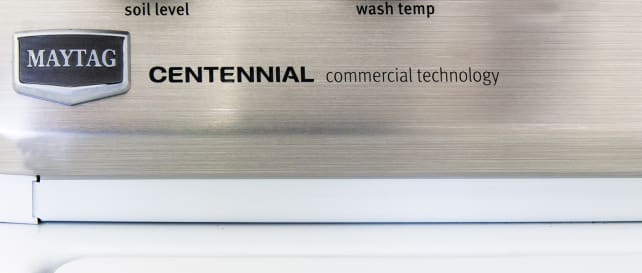 Without a doubt, the Maytag Centennial MVW425BW (MSRP $649) is one of the best washer values on the market. It doesn't feature the best performance we've ever seen, but it's extremely affordable and can be found for as low as $450 on sale. If you're simply looking for a clothes washer that will get the job done on the cheap, look no further. This is our only Editors' Choice winner of the week.
---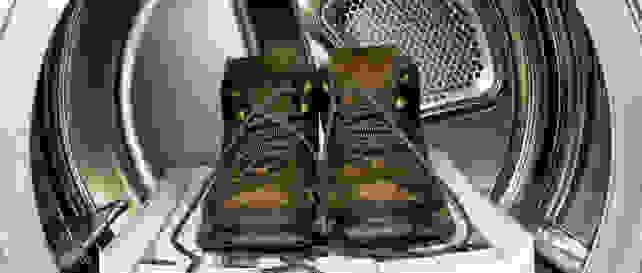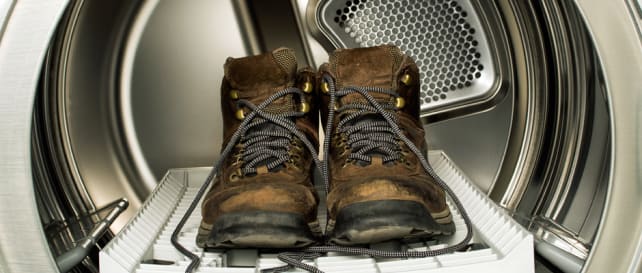 There's a surprising amount of misinformation surrounding washers and dryers, and a lot of it is based in myth. For instance, what is the proper amount of detergent? Can you really keep dark clothes dark with coffee? And what's all this about using hair spray to remove ink stains? Sounds like a bunch of baloney.
---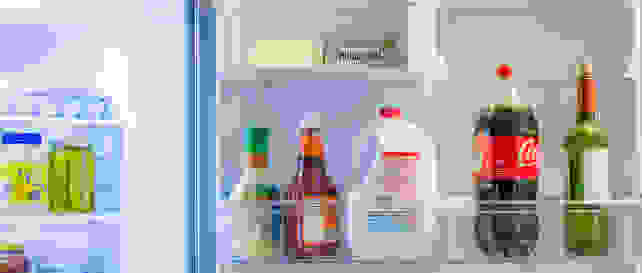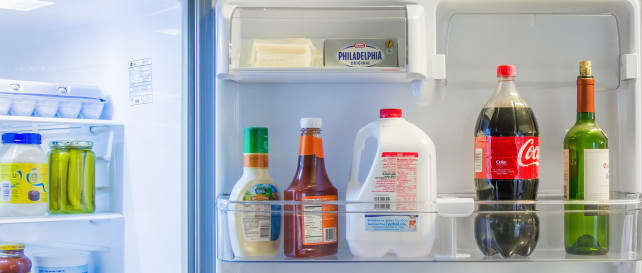 The LG LBC24360ST (MSRP $1,869.99) is the most expensive bottom-freezer fridge we've ever tested, but boy does it look nice! And to be fair, it can be found for as low as $1,250 on sale. So did it perform? Well... decently. It should suffice for most families—especially ones who appreciate strong design and don't mind a high price tag.
---

Ever wonder why the biggest beer brands never stop talking about how cold beer should be? It's because their beer is, well... crap. Low drinking temperatures hide that crappy, overly sweet, often-skunky flavor. But if you're into that kind of beer, this little gizmo was made just for you. Allegedly, it actually cools beer (in both cans and bottles) as you drink it.
---
Laundry detergents do more than simply clean your clothes. They also make them look brighter—provided you have the right kind of light bulbs, anyway. That's because they contain chemicals called Fluorescent Whitening Agents, or FWAs. These compounds actually absorb UV rays from sunlight, incandescent bulbs, and fluorescent lights, creating whites that look more blue.
So, what happens when you install those cool new LED lights, which don't emit UV? Read on to find out...
Our editors review and recommend products to help you buy the stuff you need. If you make a purchase by clicking one of our links, we may earn a small share of the revenue. Our picks and opinions are independent from any business incentives.